Here's a top list of keto coffee creamers to buy if you're not a fan of black coffee or would like to liven up your favorite drink.
Coffee is one of the beverages you can keep on enjoying on a low-carb keto diet. This is great news if you're a coffee lover! The key is to make sure that your coffee is free from sugar-filled creamers and has zero to minimal carbs. 
But unfortunately, a lot of brands sell creamers that don't do your body any good. So, should you stick to plain black coffee? 
That's not necessary, because here, we've created a round-up of the best keto coffee creamer money can buy. Go check them out.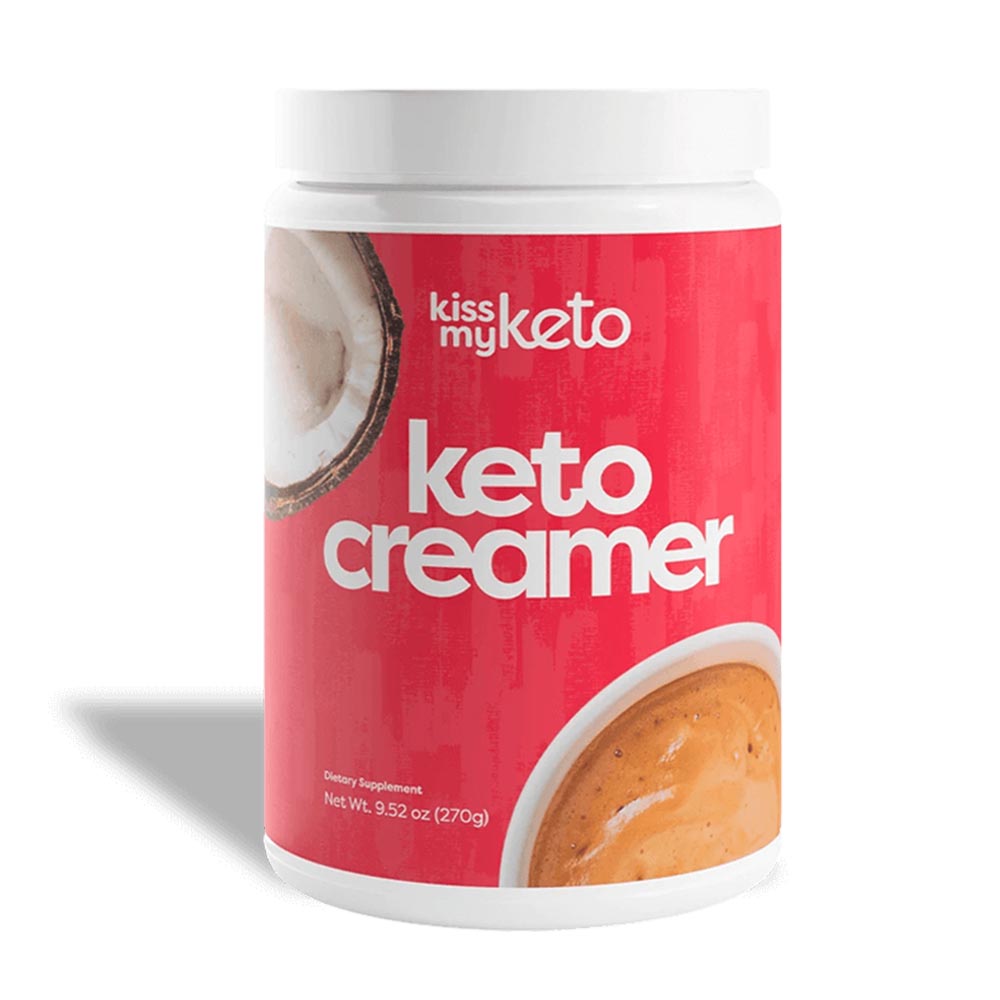 Kiss My Keto offers 3 options that include unflavored, chocolate, and vanilla. There are no ingredients in any of these creamers that will kick you out of ketosis. Our flavored options are sweetened using stevia, a healthy sugar substitute that does not affect your blood sugar levels. Here's a bonus: All our creamers contain energy-boosting medium-chain triglycerides (MCTs). 
Nutrition per serving (1 scoop): Calories 60-70, Net carbs 0-1g, Protein 0-less than 1g, Fat 6-7.5g
2. Laird Superfood Unsweetened Creamer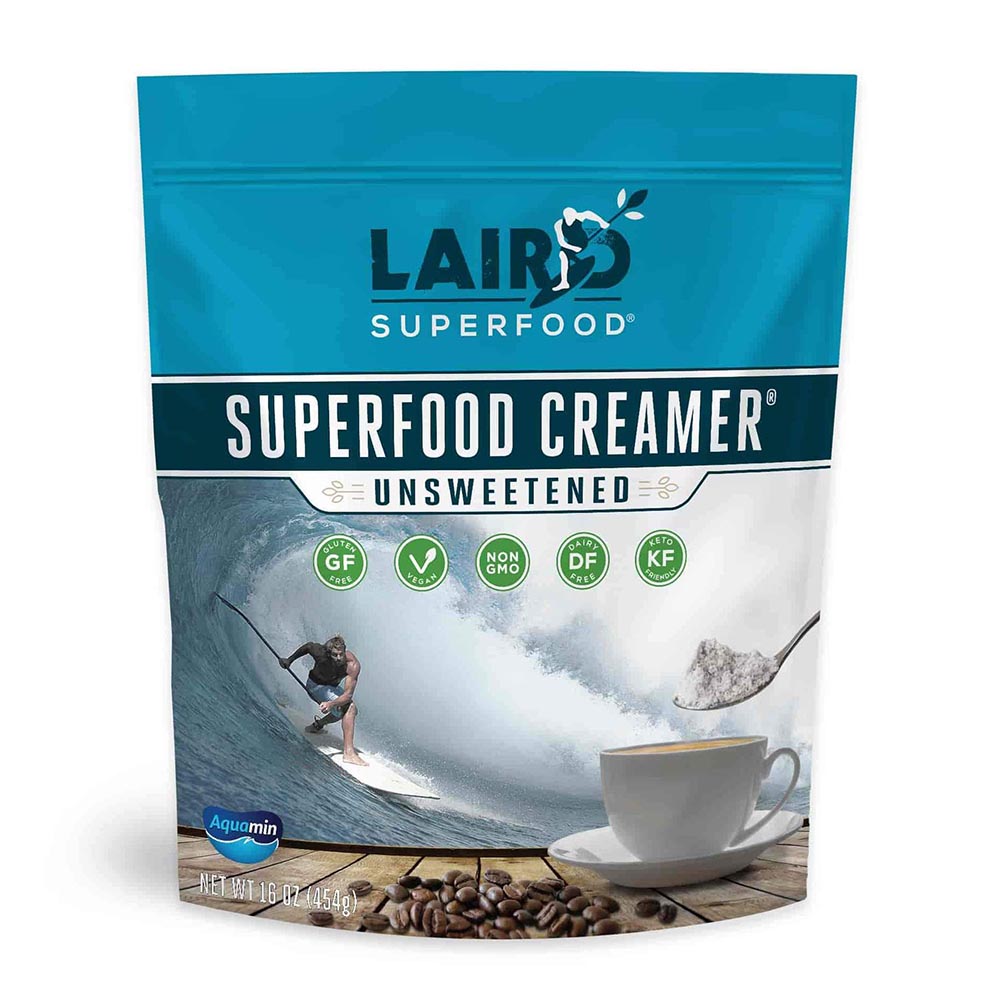 Following a ketogenic diet as a vegan? Then you'll want to have this superfood creamer that's free from any milk proteins. Instead of traditional milk, Laird used coconut milk. This creamer also contains organic extra virgin coconut oil that helps to burn fat. One of Laird's users appreciated the richness and creaminess of this product. 
Nutrition per serving (1 tsp): Calories 15, Net carbs 1g, Protein 0g, Fat 1g
3. Califia Farms Unsweetened Better Half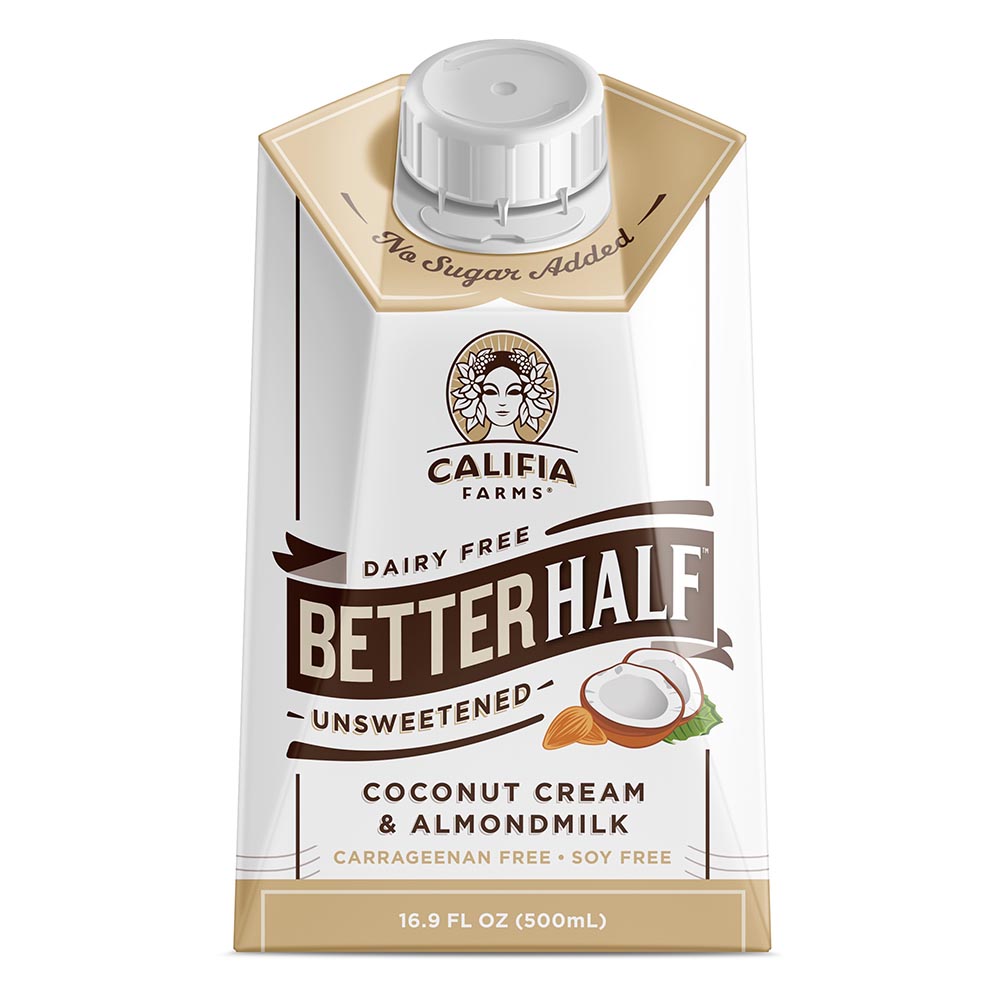 Add a nutty taste to your regular morning coffee with this low-calorie and zero-carb creamer. According to Califia, this creamer blends easily whether your coffee is hot or cold brewed. Laird also has hazelnut creamer to impart some sweetness and excitement in case you want to try something different. 
Nutrition per serving (2 tbsp or 30ml): Calories 15, Total carbs 0g, Protein 0g, Fat 1.5g
4. Prymal Cacao Mocha Coffee Creamer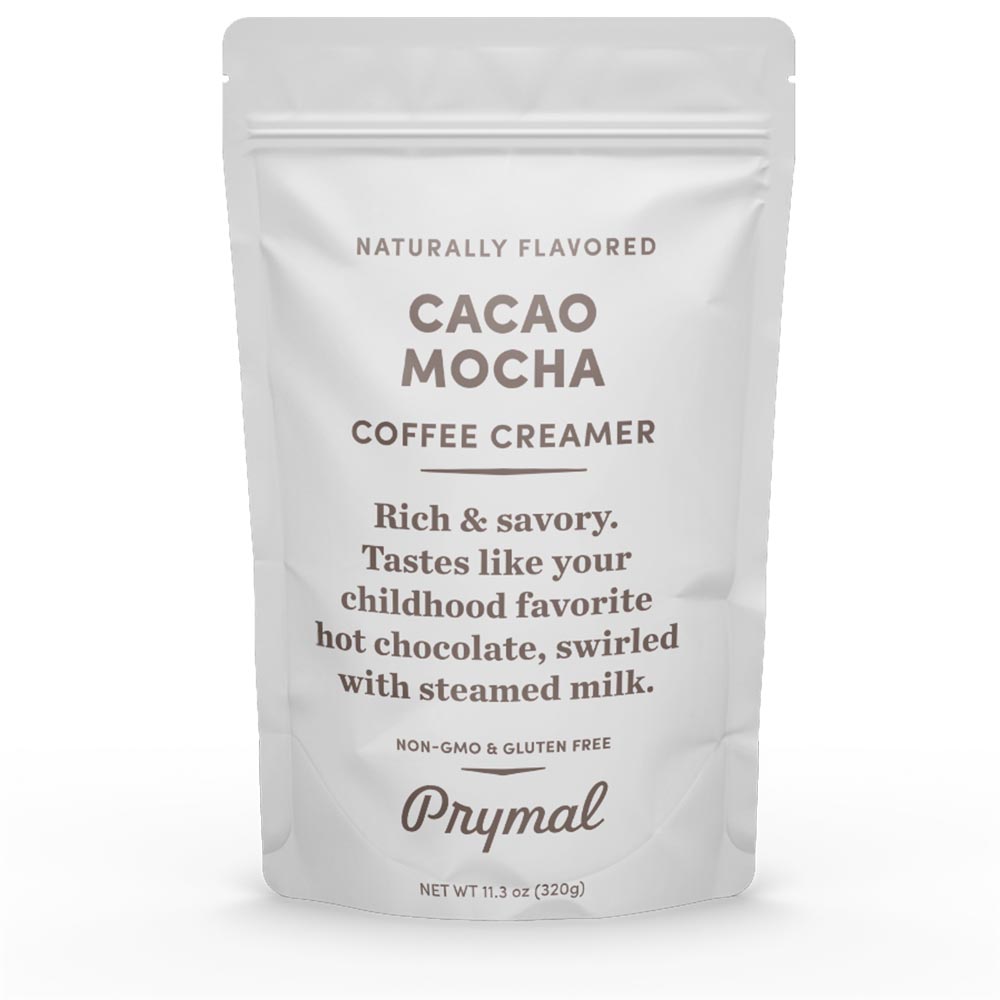 If you're searching for the best keto coffee creamer that tastes great and supports a low-sugar diet, choose Prymal. This is why their team created these creamers – to make your health journey enjoyable. As a chocolate lover, you might make this cacao mocha creamer your new favorite. You can make as many as 25 cups of coffee from this big pack. 
Nutrition per serving (4 tsp): Calories 45, Net carbs 2g, Protein 1g, Fat 4.5g
5. Bulletproof Instamix Keto Creamer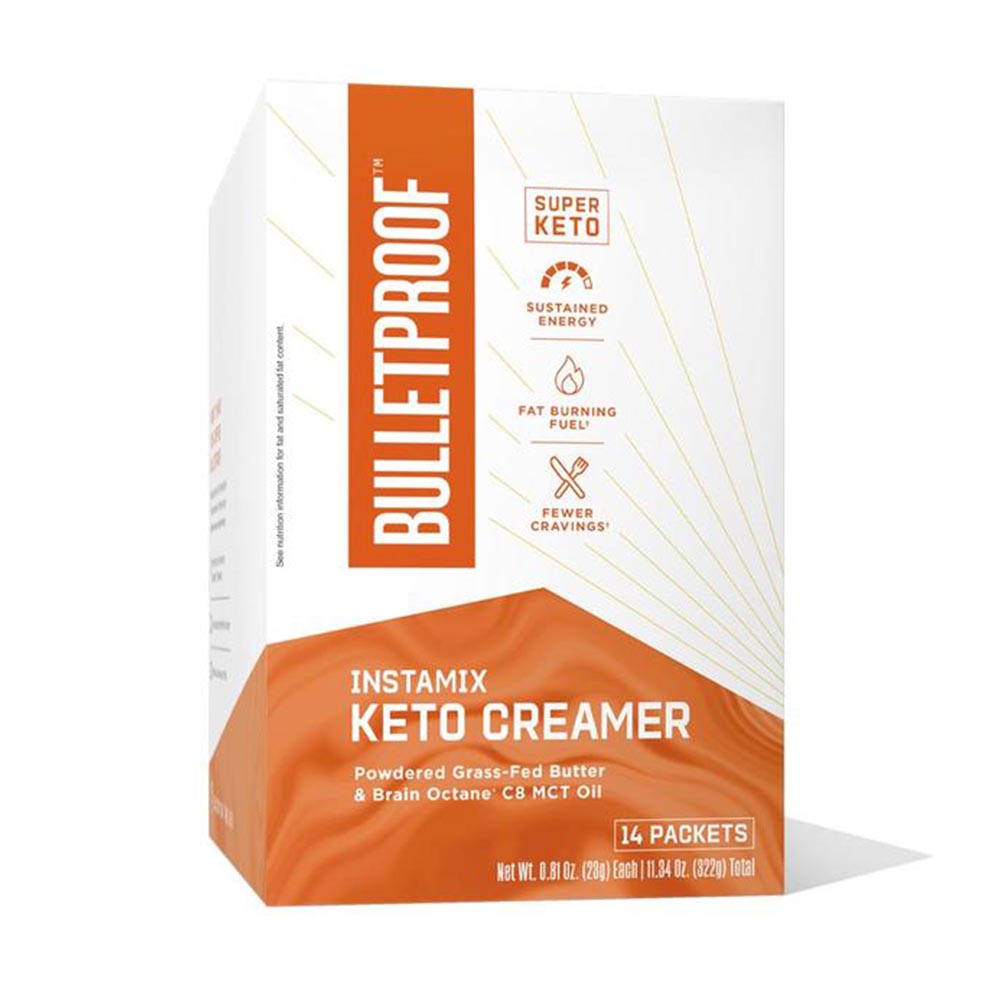 Whether you're heading to work or traveling, taking a coffee creamer with you becomes convenient with a Bulletproof packet. This creamer is high in fat to keep you satisfied and energized throughout the day. Bulletproof mentioned that this creamer can also be added to your salad dressings! 
Nutrition per serving (1 packet): Calories 160, Net carbs 3g, Protein less than 1g, Fat 16g
6. Peak Performance Grass Fed Non-Dairy Collagen Creamer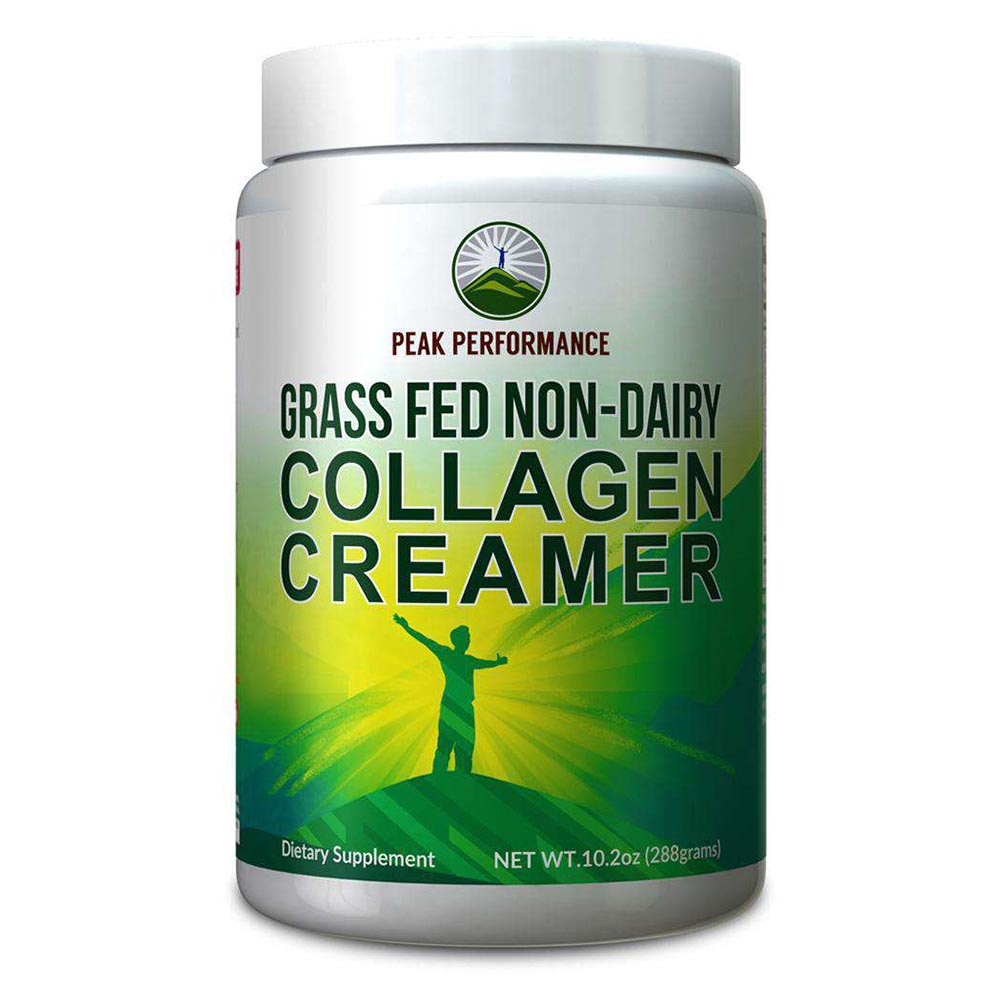 Aside from being keto-friendly, this creamer contains grass-fed collagen peptides. Collagen supports your health in various ways. For example, it improves skin hydration and elasticity. It also supports the joints especially for people who workout regularly. According to a customer review, this creamer has a coconut taste and dissolves easily. 
Nutrition per serving (2 scoops): Calories 63, Net carbs 2g, Fat 3g
7. Dr. Colbert Keto Zone Coconut Flavor MCT Oil Powder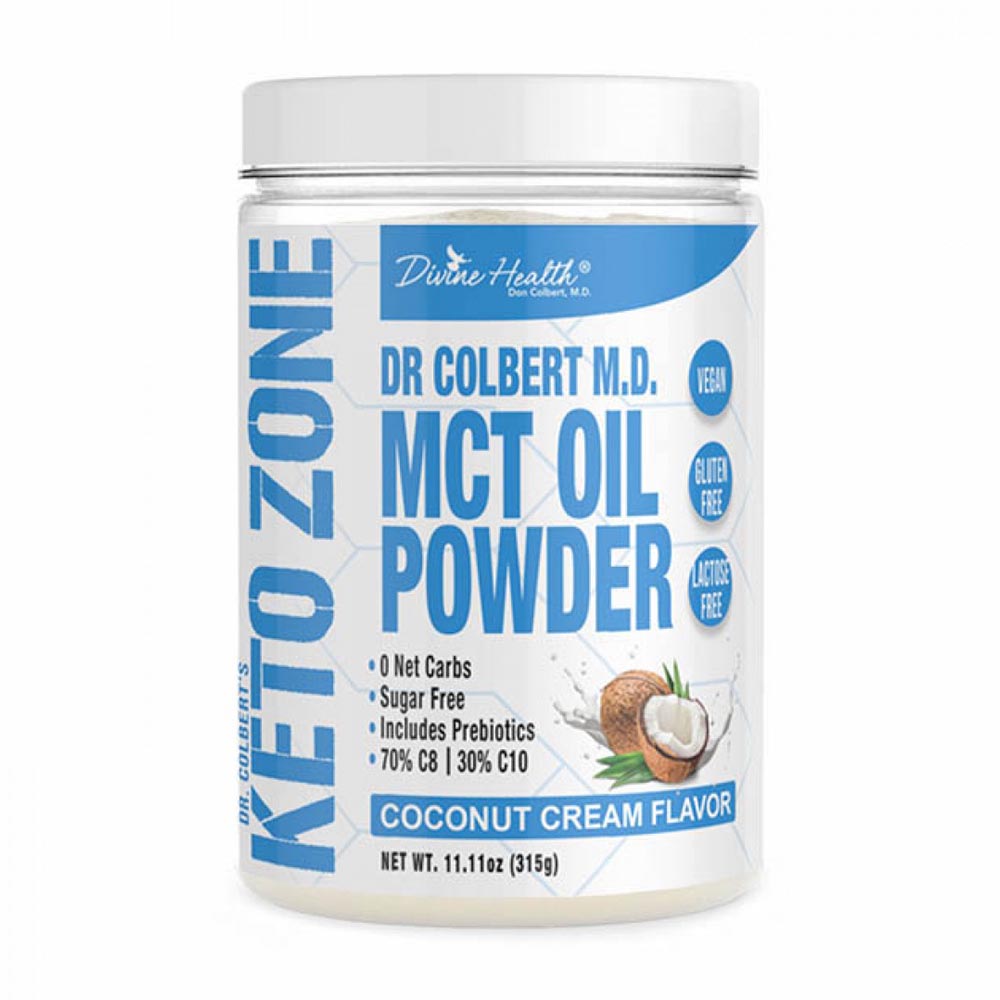 Sugar-free and with zero net carbs, this coconut-flavored creamer is what you'll need to start your day right. It's sweetened with stevia and contains 70% MCT C8 and 30% C10. These healthy fats increase your ketone levels and help reduce cravings. Another thing you'll like about this creamer is that it has no weird aftertaste! 
Nutrition per serving (1 scoop): Calories 70, Net carbs 0g, Protein 0g, Fat 7g
8. Vital Proteins Mocha Collagen Creamer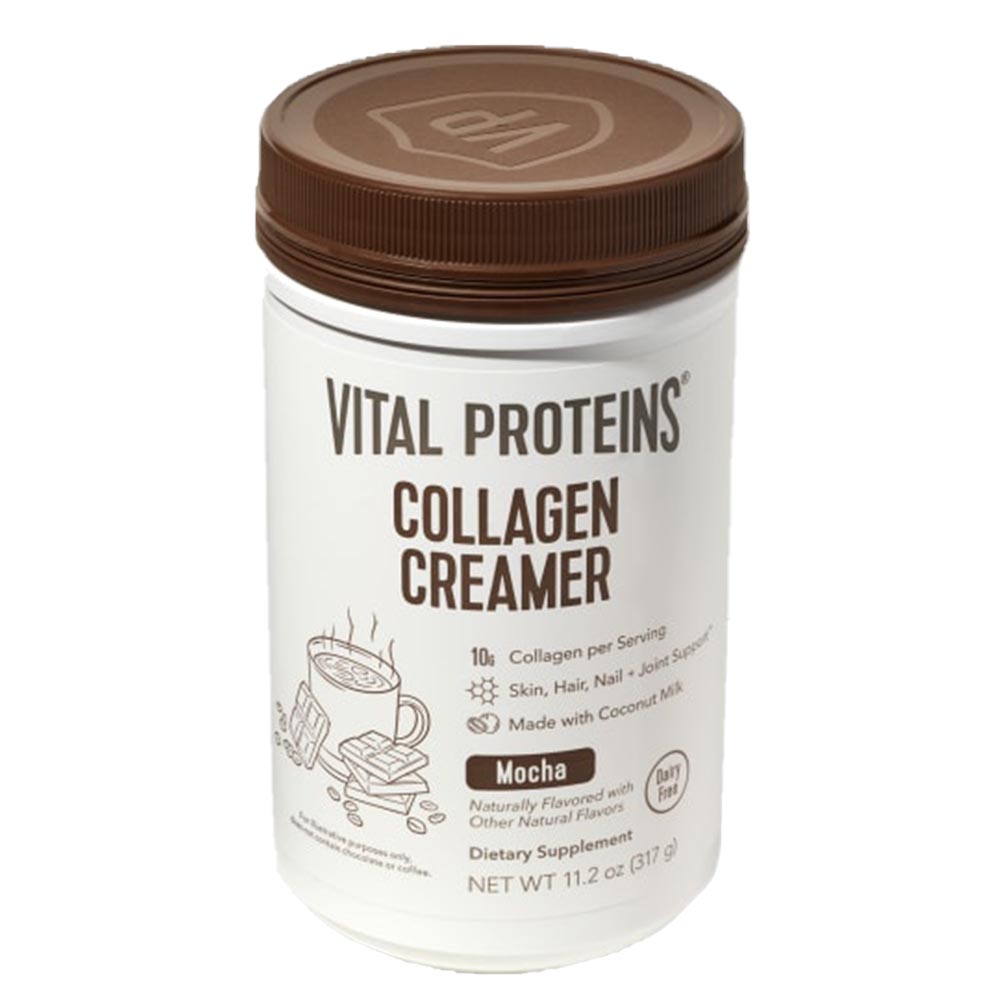 Here's another creamer that contains skin and joint-loving collagen peptides. Aside from your morning coffee cup, this creamer also works great for latte smoothies and teas. You choose. It doesn't matter if you're prepping a hot or cold beverage. Just follow the instructions under Vital Proteins' How to Use section. 
Nutrition per serving (2 scoops): Calories 140, Total carbs 4g, Protein 10g, Fat 9g
9. Nut Pods Almond + Coconut Caramel Creamer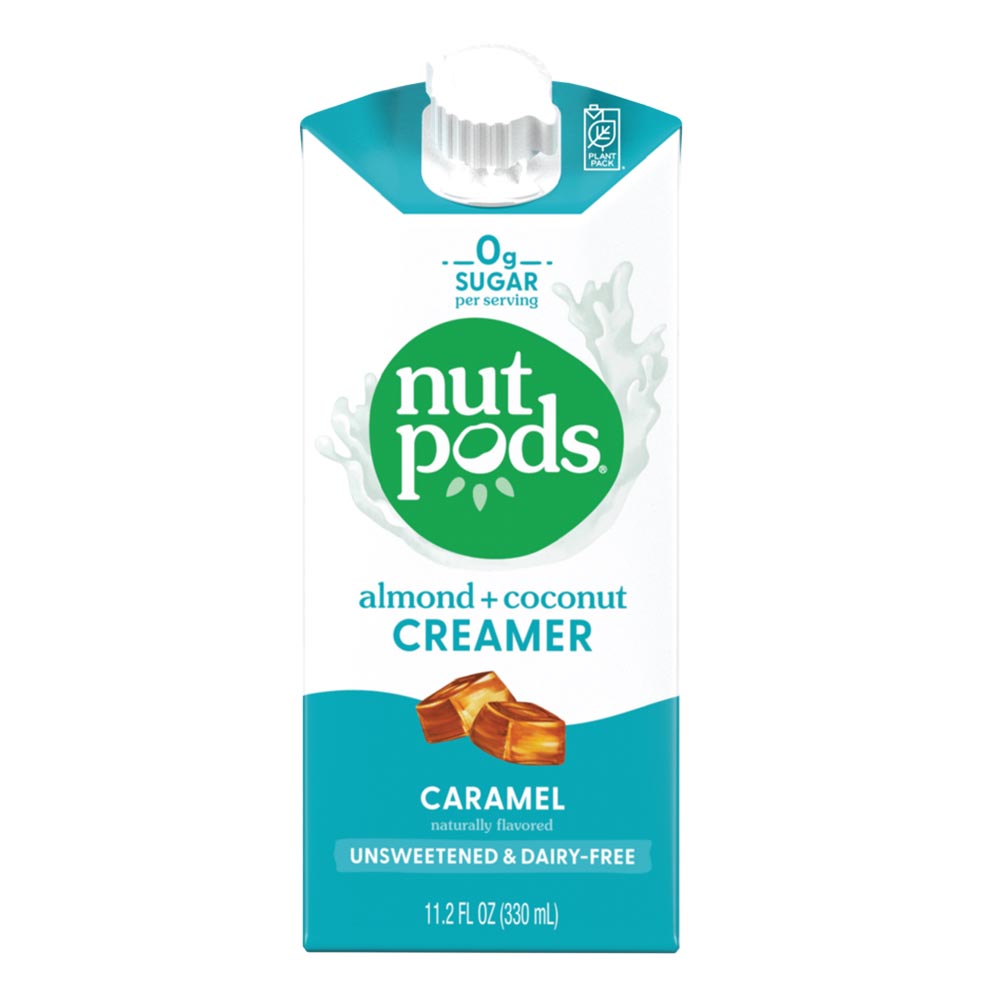 Would you fancy a caramel macchiato drink? Then be sure to pick this delicious buttery caramel creamer by Nut Pods. This keto creamer is dairy-free, gluten-free, and certified vegan. It's low in calories, too. Once you open this creamer, store it in the fridge and consume it within 10 days. 
Nutrition per serving (1 tbsp): Calories 10, Total carbs 0g, Protein 0g, Fat 1g
10. Picnik Unsweetened Keto Creamer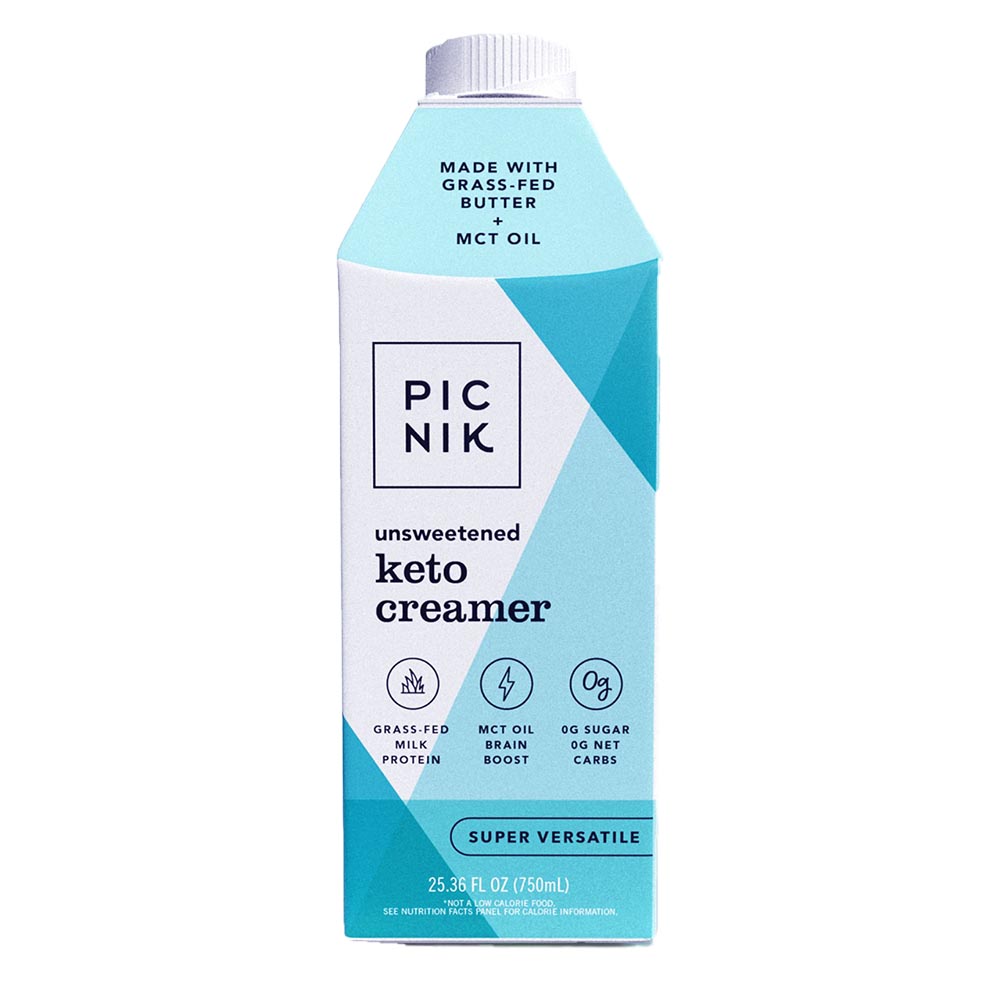 While technically a creamer, it can also be used as a replacement for milk in various recipes. Low-carb dips, for example. One of its health-promoting ingredients is grass-fed butter which contains vitamin A and more conjugated linoleic acid (CLA). Convenient to prepare, simply twist the cap to open and pour a small amount of this liquid creamer into your coffee cup. 
Nutrition per serving (¼ cup or 59 ml): Calories 50, Net carbs 0g, Protein 2g, Fat 4.5g
What's Your Favorite Keto Coffee Creamer?
Have you already decided which best keto coffee creamer to buy? These healthier, sugar-free/low-sugar options prove that you can liven up your coffee while staying in ketosis. 
Since coffee creamer goes bad, even the non-dairy ones, always follow the storage instructions on the packaging and consume it as soon as possible. 
Alternatively, you can make keto coffee from scratch with your choice of beans, butter, and MCTs. Here's how to do that.