For your next early morning flight, check out these keto road trip snacks! All are low in carbohydrates, easy to pack, and some are even easy to find at any store.
Staying keto while traveling is not as difficult as you might think it is. But a little planning ahead is needed, especially if you're serious about your diet.
With that said, having an arsenal of keto-friendly snacks ready is your best bet. Bringing keto foods with you is simply the safest way to maintain a keto diet while traveling. But if you're not so keen on pre-trip food prepping and would like to leave some room for spontaneity, there are plenty of quick meal options at stores, gas stations, and even fast food stops.
To help you find the best keto road trip snacks for your next adventure, we've made this list of 15 keto snack ideas. Most don't require any or much preparation and some you can pick up at the store.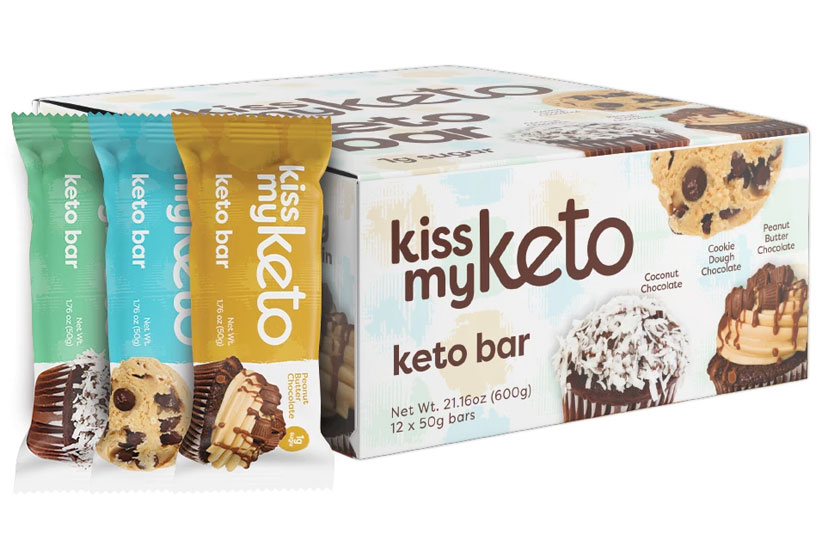 Keto bars are the keto dieter's version of energy and/or protein bars. They're great for long road trips because they provide both energy and filling protein packaged into a convenient snack. Plus, the curb cravings for sweets. Our chocolate Keto Bars come in three flavors: coconut, cookie dough, and peanut butter. Each provides 19g of healthy fat, some of which comes from added MCTs. They also have a generous 9g of protein and 12g of fiber to keep you feeling full and satisfied.
---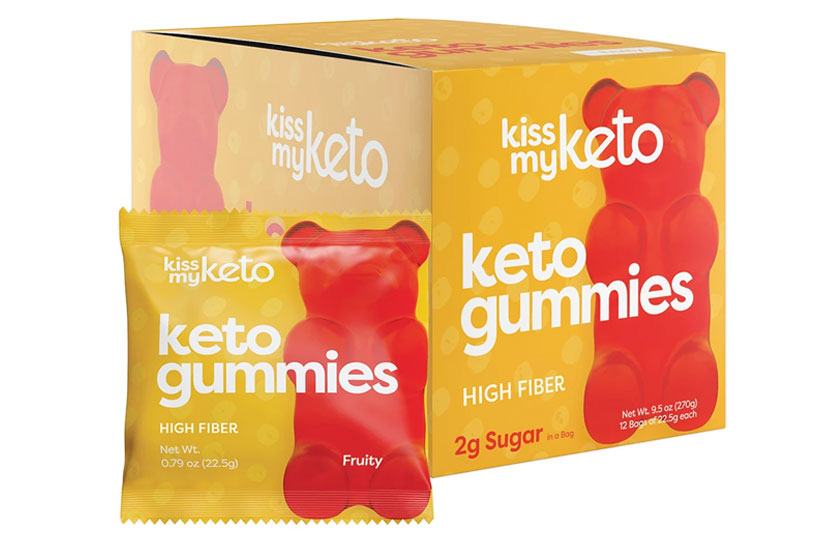 When it comes to the best keto travel snacks that are sure to curb sugar cravings nothing beats Keto Gummies. Another thing that's great about these is that they have only 2g of sugar but plenty of fiber to keep you feeling full — something you won't ever get with regular gummies. They also have added MCTs for boosting energy levels and supporting ketosis. Keep your intake within the recommended levels as eating too much can upset your stomach.
---
Brownies make convenient keto travel snacks too. But if you'd like to skip making low-carb brownies before your road trip, try these convenient Keto Brownie snacks in individual packaging. They contain pea protein and bovine collagen, both of which reduce hunger. One keto brownie has only 2g of net carbs and are made from keto dark chocolate, so feel free to have two or three, that is if your macros limit allows it.
---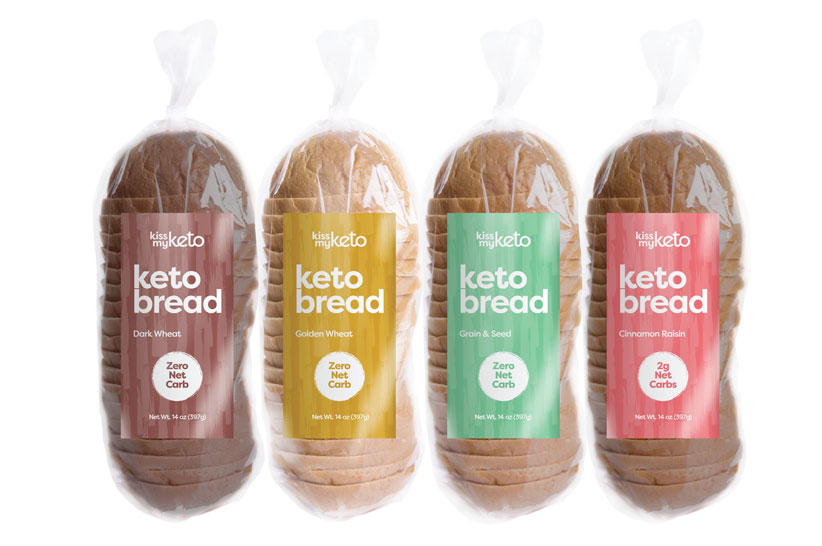 You probably don't see bread as much of an on-the-go snack option, but on keto, you should. Since there aren't that many low-carb pastry options out there, sliced Keto Bread can serve as a fantastic vessel for cream cheese, hummus, avocado dip, and deli meats that you might end up picking up at a store. Plus, you can enjoy a slice or two with any homemade travel meal.
---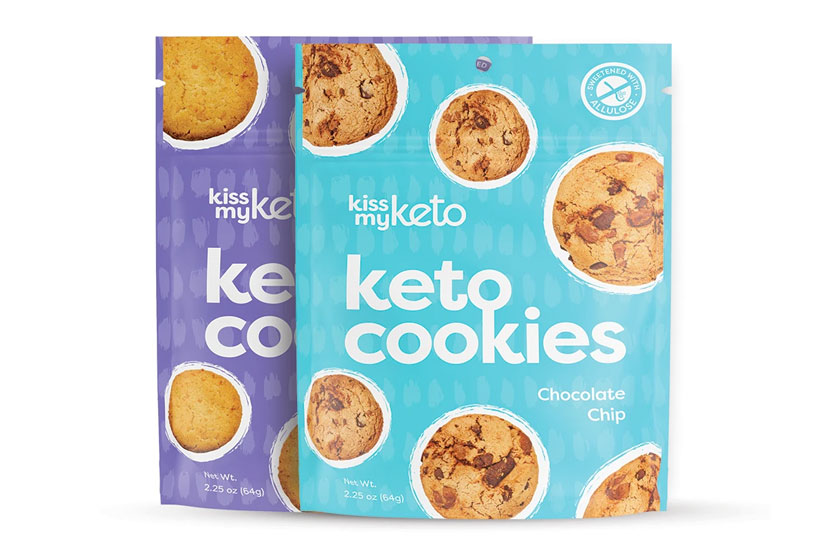 Who doesn't love having a cookie or two while traveling (or any other time)? You can make your own low-carb cookies with nut flours, butter, and low-carb additions or go for store-bought Keto Cookies to save yourself the trouble. These have only 3g net carbs per serving. Choose between butter cookie or chocolate chip varieties — or even better — choose both!
---
6. Beef Jerky (or Meat Sticks)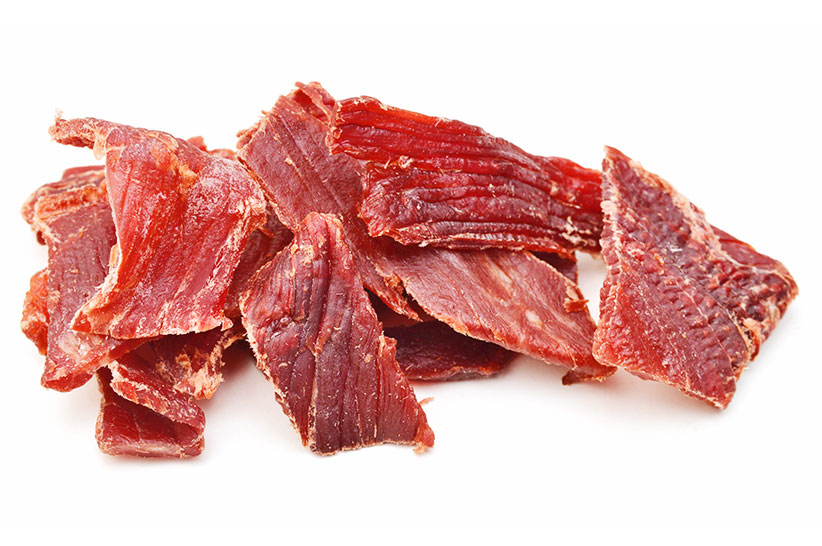 Sugar-free beef jerky and meat sticks are now easy to find at convenience stores and online. These are just as good as the beef jerky and meat sticks you used to eat before your low-carb days, but they're better for you since they contain barely any carbs. These products will give you loads of protein — about 14g in an ounce! But you won't get much fat from jerky though, since it is made from lean meat.
---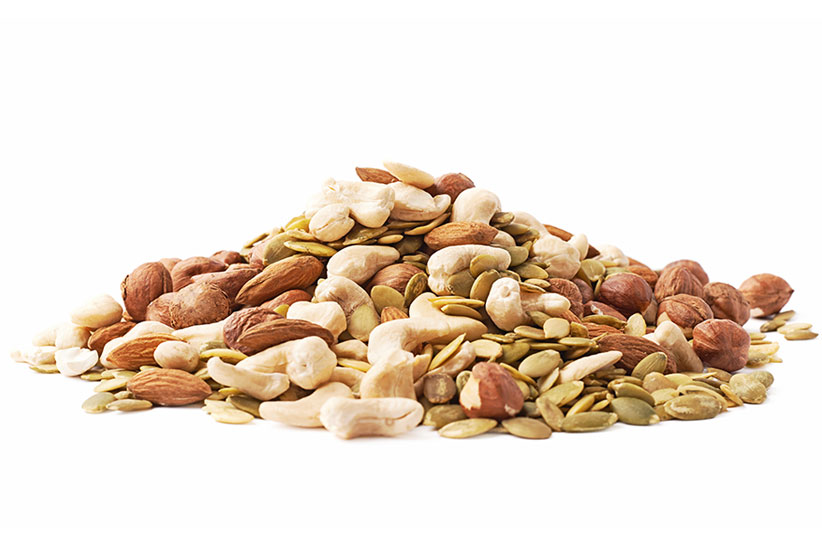 Nuts and seeds are some of the most popular keto travel snacks out there. They're super portable, have the perfect keto macros, are rich in keto fats, and you can buy them almost anywhere. When going for a snack mix, read the label for any added sugars or high-carb ingredients. Another option is to choose nut butter packets, which are not only delicious but super convenient.
---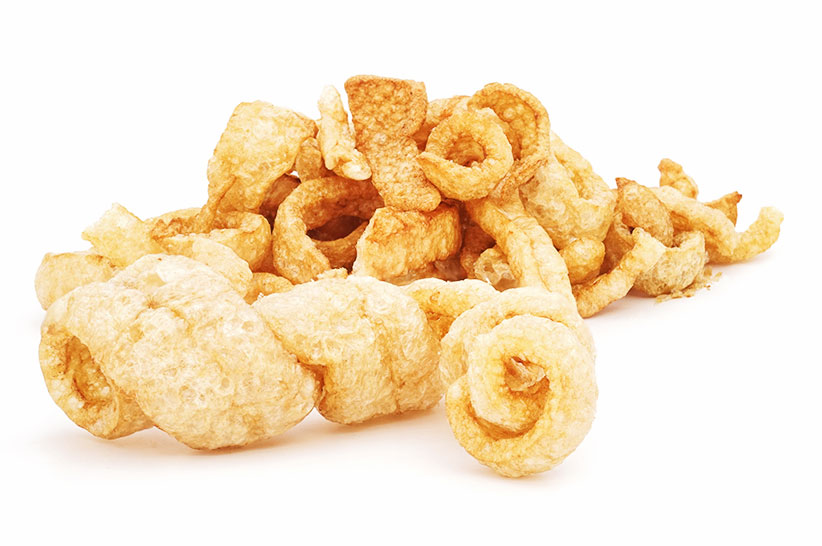 Pork rinds are a substitute for chips and Cheetos for those who follow keto. They have zero carbs but loads of fat and protein. Specifically, a 1 oz-serving has 0g net carbs, 9g of fat, and 17g protein. With that type of nutrient profile, you should feel free to enjoy as many pork rinds as you wish. They're easy to find at any store and even online, and there are flavored varieties in case you prefer snacks with lots of flavor.
---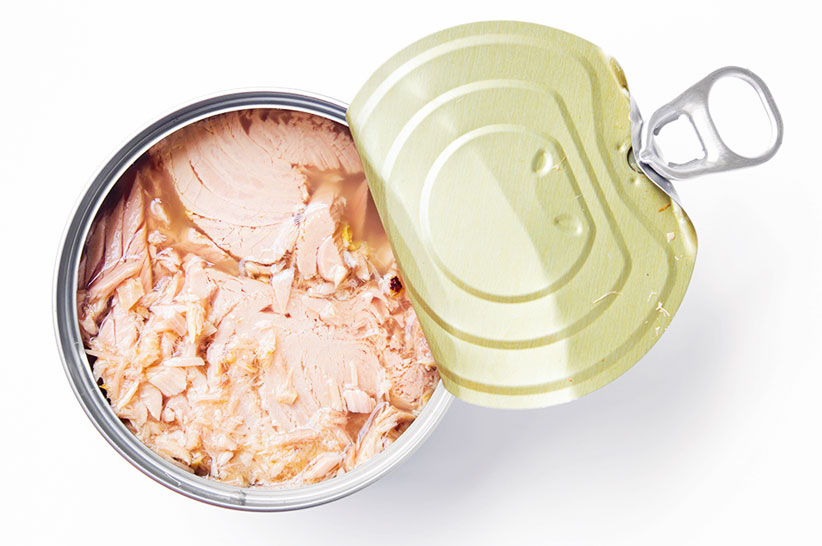 Keto travel meal options don't have to be complicated — just grab a can of tuna and your favorite keto pastry and you're good to go. It's one of the best sources of essential omega-3 fatty acids, which we need for brain functioning, skin health, and to keep inflammation at bay. But it's also a source of protein, which you'll appreciate if you're going on a long trip. Canned tuna is also a great ingredient in lunch bowls, sandwiches, tacos, patties, and other snack meals.
---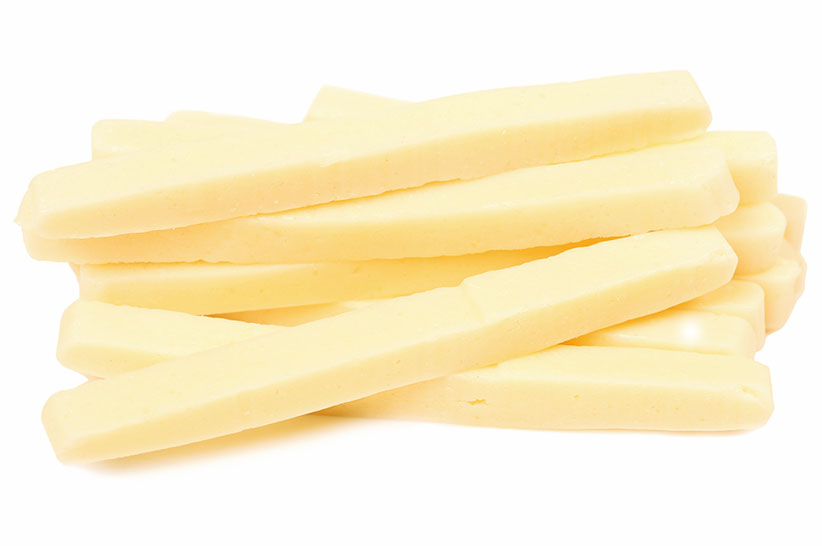 When buying cheese for a road trip, go for string or Babybel. These are individually packaged and, thus, less messy to eat on the road than other cheeses. Or maybe even choose something crispier, like cheese sticks or cheese crisps. Cheese, as you know, is a low-carb and high-fat dairy food, so it's great for the keto diet. While it's perfectly tasty on its own, you could also combine it with berries, keto crackers, and low-carb hummus in a lunch box.
---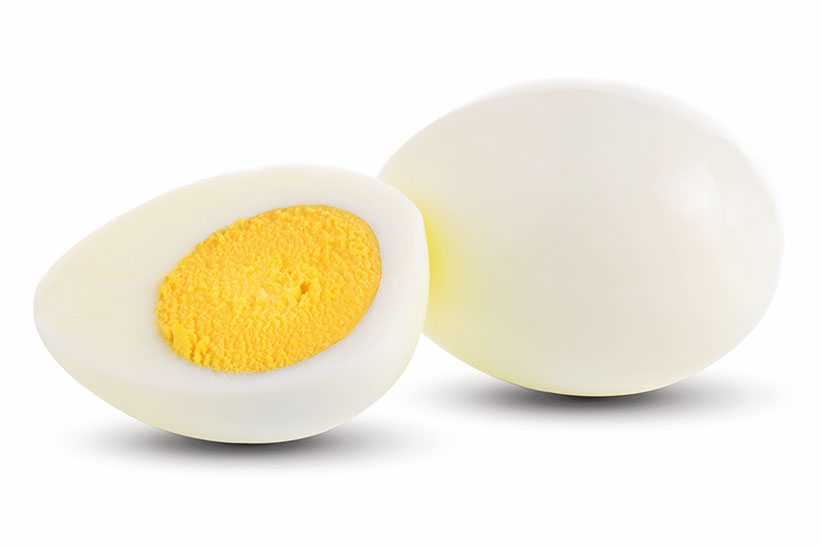 Hard-boiled eggs are another protein-packed snack that happens to be low-carb. You can prepare them a day ahead of your trip and enjoy them as they are or tossed into a lunch bowl, made into an egg salad, or turned into deviled eggs. But if you'd like to keep it simple, they make a great addition to a protein/bistro box.
---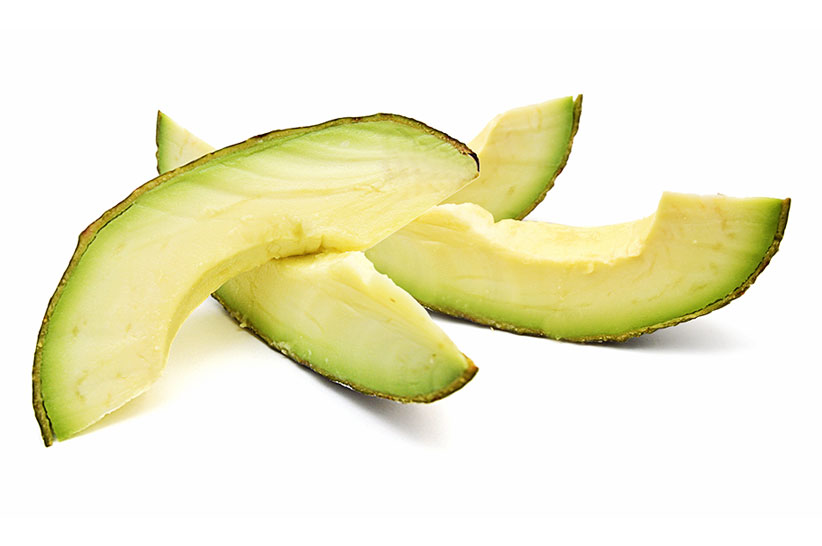 Before you started your keto journey, bananas were probably your default travel snack. But these days, you should replace that carby fruit with avocados. They have barely any carbs but are loaded with healthy fats. You can enjoy avocados as is, just sprinkled with salt and pepper. Or another great idea is to make an avocado dip to enjoy with low-carb cheese crisps.
---
13. Olives (in Olive Oil)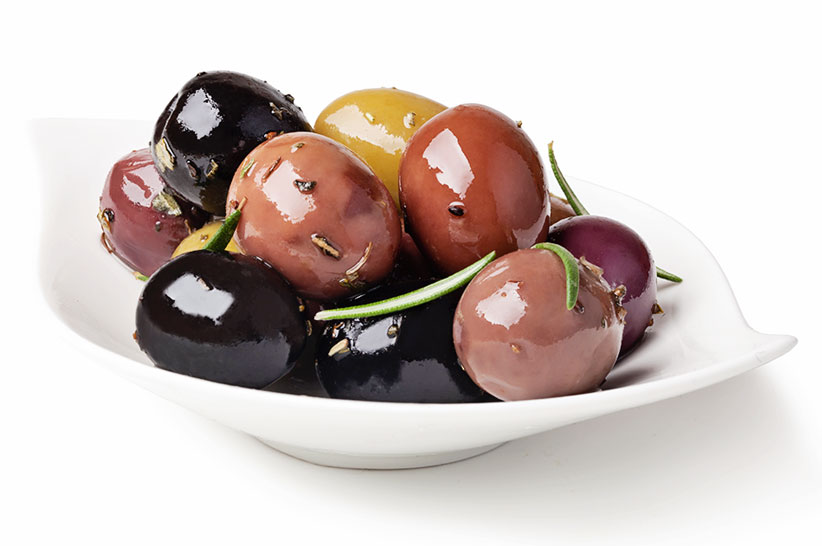 Olives, be they green, kalamata, or niçoise, are a low-calorie food that you should consider as your go-to keto travel snack. They don't provide much in the way of fat or protein (unless marinated in olive oil), but they are low-carb and they are rich in antioxidants. The pickled kind will give you a nice dose of sodium — which can be helpful if dealing with keto flu. But the ones sold in olive oil will give you a nice dose of healthy fats for energy.
---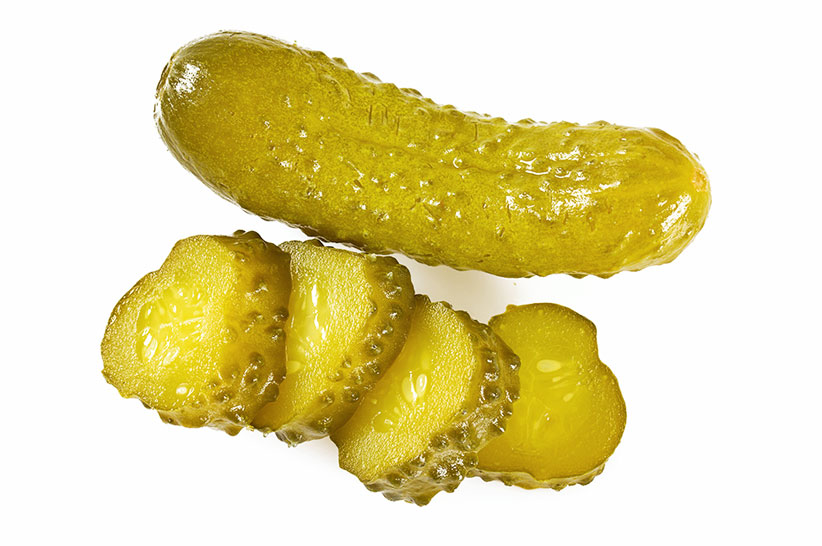 Another low-calorie option worth considering is pickles. If you eat a whole cup, you'd get only 17 calories and around 2g net carbs. Optionally, if you'd prefer something more protein-rich, you can use them to make a dip with plain Greek yogurt. Pickles provide lots of vitamin K and many brands have added sodium — great for preventing the keto flu. Make sure to read the label when buying pickles since some varieties can have added sugar.
---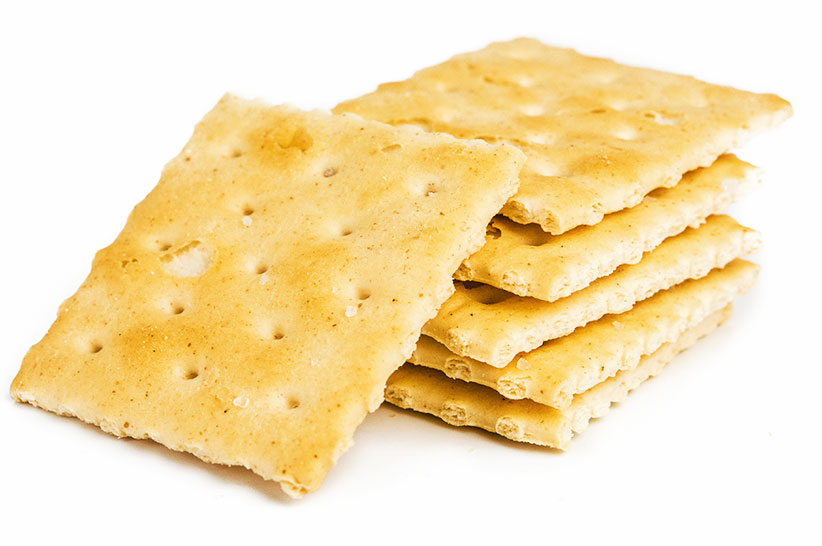 Low-carb crackers are easy to make at home, but there are store-bought versions as well. You may be able to find cheese crisps made with 100% cheese or almond flour crackers that are also low in carbs. These are great subs for snacks like Cheez-Its, Ritz, and similar products. They curb your cravings for crunch while giving you nothing but keto nutrition along the way.
Traveling and snack foods go hand in hand. But most snack items are not really keto-friendly, and that's why you need to bring your own food with you. Or you could simply do your research before the trip to learn which snacks available at stores, gas stations, and fast food places are keto-friendly.
Some of the keto snack ideas listed here are ready-to-eat, while others are easy to pack for your next travel. But all items are low-carb so you don't have to worry about being kicked out of ketosis on your days off.