Being on a keto diet does not have to mean eating eggs for breakfast every day. These 10 keto brands offer a range of low-carb breakfast cereals to make the most important meal of the day more convenient and varied.
As you know, traditional breakfast cereal isn't exactly keto-friendly. After all, it's made with grains, and some brands even have added sugars. But before you give up the idea of keto just because this low-carb diet won't let you enjoy your favorite box of frosted wheats, know that keto-friendly cereal does exist.
This tells us that you can enjoy cereal on a keto diet as long as it's formulated to meet your daily macro requirements.
There are keto-centric brands that have been working hard to create low-carb breakfast cereals that tick all the right nutrition boxes while tasting great too. They make their products from nuts, coconut chips, peanut flour, and coconut flour ― ingredients that are low carb and high fat.
If you're looking for the best brands that make keto-friendly cereals, check out these options.
Grain-free granola that's as crunchy and tasty as more traditional versions. What's more, you get to choose between four different flavors, and all clock in at just 3 g net carbs. The main ingredient in each is dried coconut, while other ingredients include tapioca fiber, nuts, seeds, coconut oil, MCTs, dried berries, natural flavors, and low-carb sweeteners.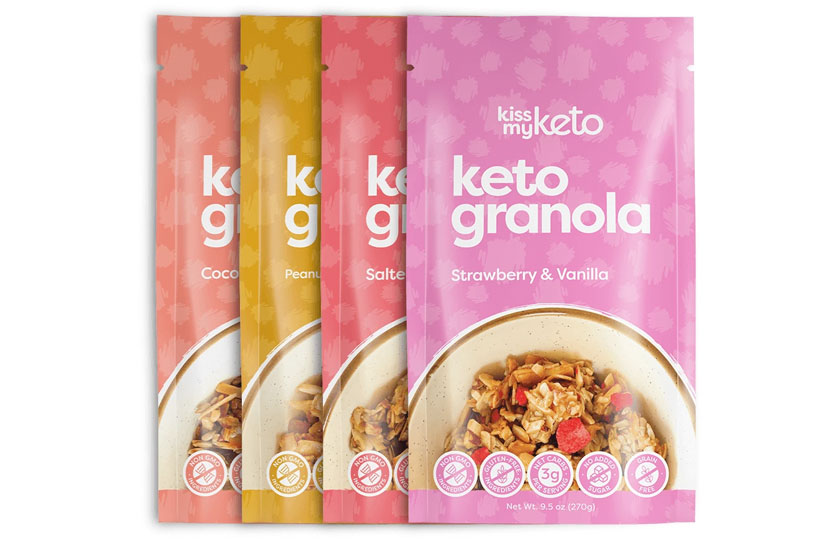 Macros (Coconut, Almond, & Pecan):
Calories: 160
Fat: 14g
Net carbs: 3g
Protein: 4g
2. Julian Bakery ProGranola
Crunchy and chunky granola that you can break up to enjoy with your favorite nut milk or eat straight out of the bag. The product is made with egg white powder as its main ingredients — meaning lots of protein for a filling start of the day. The other ingredients are some of the healthiest things you could eat on keto: chia seeds, flax seeds, cinnamon, and monk fruit.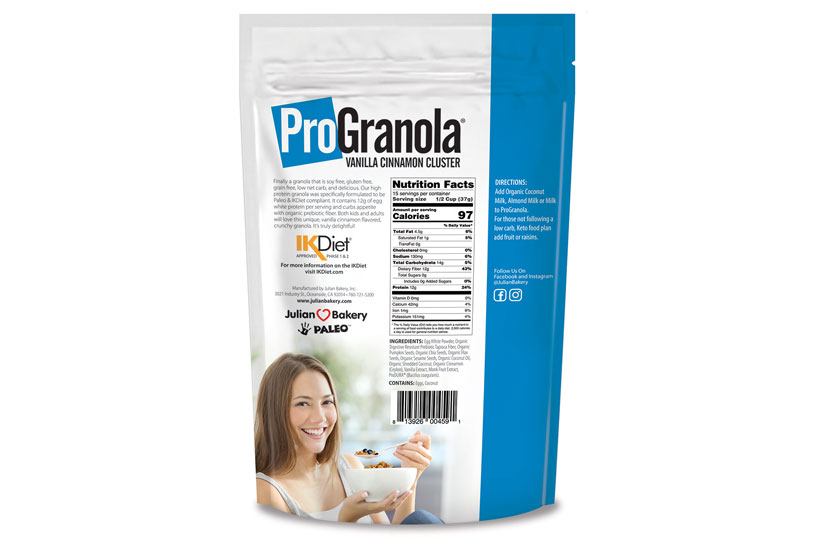 Macros (½ cup):
Calories: 97
Fat: 4.5g
Net carbs: 2g
Protein: 12g
3. HighKey Instant Hot Cereal
Or maybe you want something to replace your morning bowl of oatmeal? Oatmeal is technically a cereal, and lucky for your HighKey offers a fantastic low-carb substitute. The product is made with a combo of coconut, seeds, spices, plant protein, and other keto ingredients. It also contains milk proteins, so skip this one if you have milk allergies.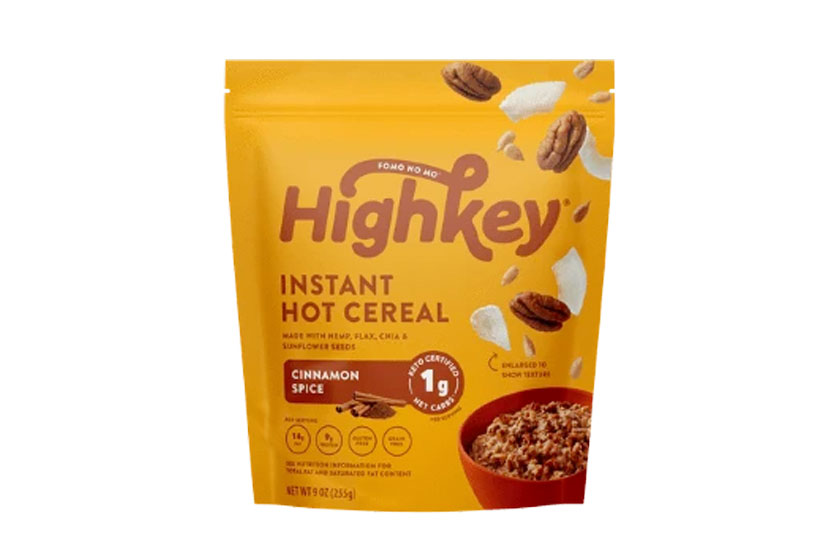 Macros (⅓ cup):
Calories: 170
Fat: 14g
Net carbs: 1g
Protein: 9g
4. Wholesome Provisions Cinnamon Protein Cereal
Do you ever miss those days when you'd eat Cheerios without giving it a second thought? Now you can relive those moments thanks to Wholesome Provisions. Their Cinnamon Protein Cereal comes in 5 individually portioned packages (great for macros tracking). The protein comes mainly from soy and the sweetener used is sucralose. Along with fiber, the product's protein content will keep you full at least till lunchtime.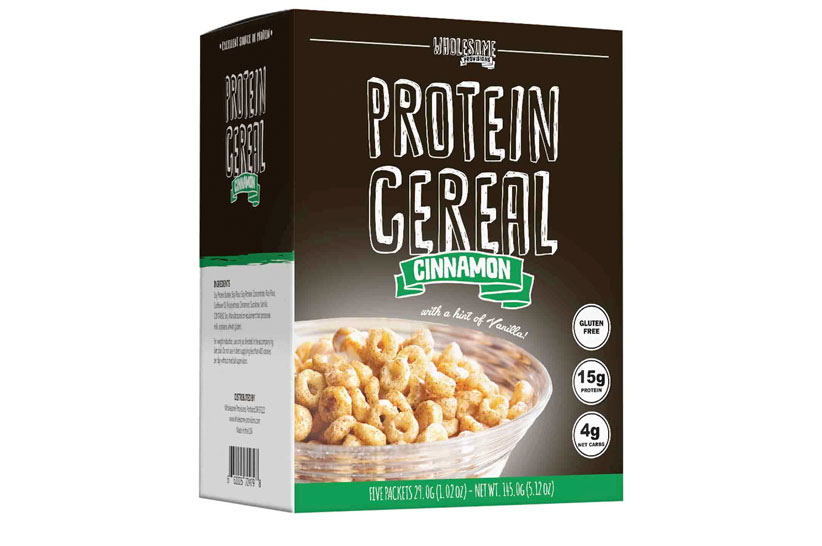 Macros (30 g):
Calories: 160
Fat: 3g
Net carbs: 4g
Protein: 15g
5. Magic Spoon Variety Pack
Bring back happy childhood breakfast memories with this colorful and fun product. Magic Spoon's Variety pack includes fun flavors like fruity, frosted, cocoa, and blueberry. What's best about them is that they don't include any artificial ingredients and pack a generous protein punch. The company recommends these are best with almond milk.
Macros (¾ cup):
Calories: 110
Fat: 4.5g
Net carbs: 3g
Protein: 11g
6. Schoolyard Snacks the Cereal School
Schoolyard Snacks offers tasty and fun snacks for keto eaters, and their repertoire now includes cereals in not 1 or 2 but 7 different flavors! Talk about variety. The flavors include classics like cocoa and cinnamon bun but also apple pie and berries. These are also some of the lowest-carb cereals you can get at 1 g net carbs. You'll also get a nice dose of filling protein and no artificial ingredients.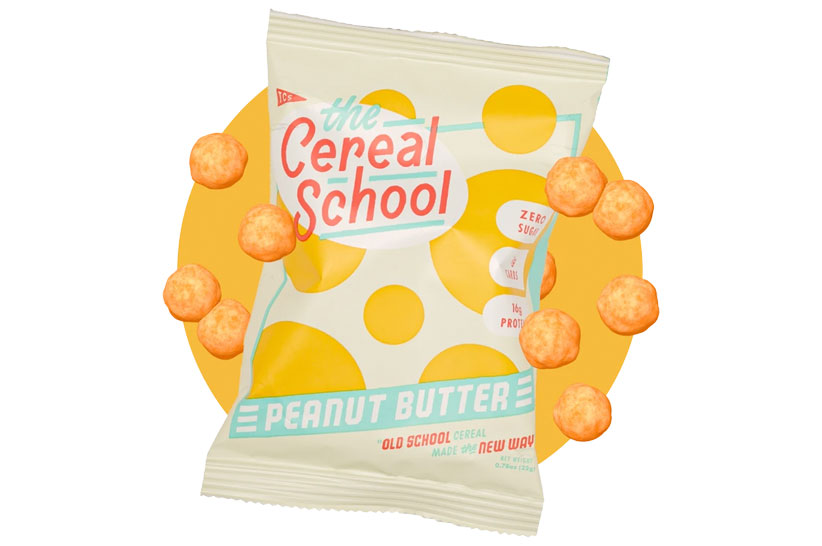 Macros (26 g):
Calories: 100
Fat: 3.5g
Net carbs: 1g
Protein: 16g
7. Purely Elizabeth Grain-Free Granola
Created by nutritionist Elizabeth Stein, Purely Elizabeth aims to provide consumers with healthier and better-tasting alternatives to what's currently on the market. Their grain-free granola bars are no different, made with a combo of nuts, seeds, and virgin coconut oil. You'll find them in 4 different flavors. All are made with mostly keto-friendly ingredients but still do contain added sugar, which is the only downside.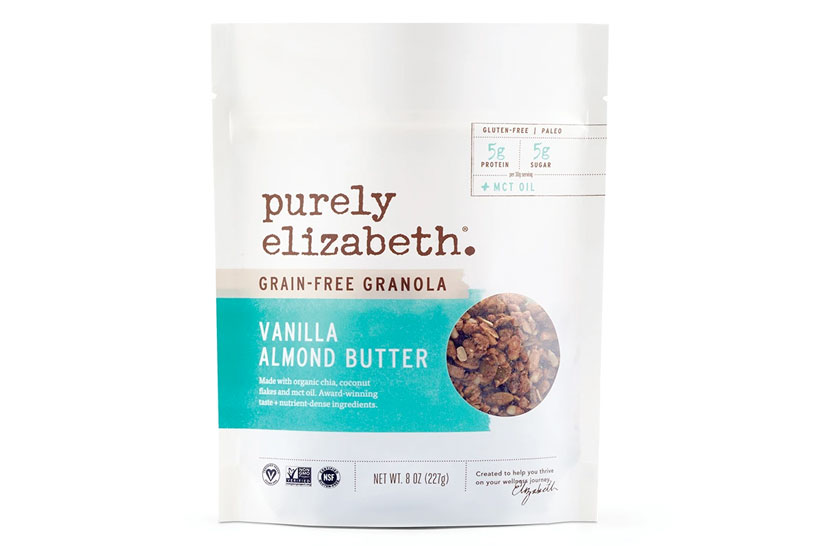 Macros (⅓ cup Vanilla Almond Butter):
Calories: 170
Fat: 13g
Net carbs: 7g
Protein: 5g
8. Low Karb Keto Nut Granola Healthy Breakfast Cereal
Low Karb is a newcomer in the world of keto brands, but they've already won the trust of Amazon shoppers with their breakfast cereal. It's a simple product made with a combination of nuts and seeds and sweetened with natural sweeteners like monk fruit. The macros of this product are the best compared to other keto cereals. You can also enjoy this as a snack or yogurt topping.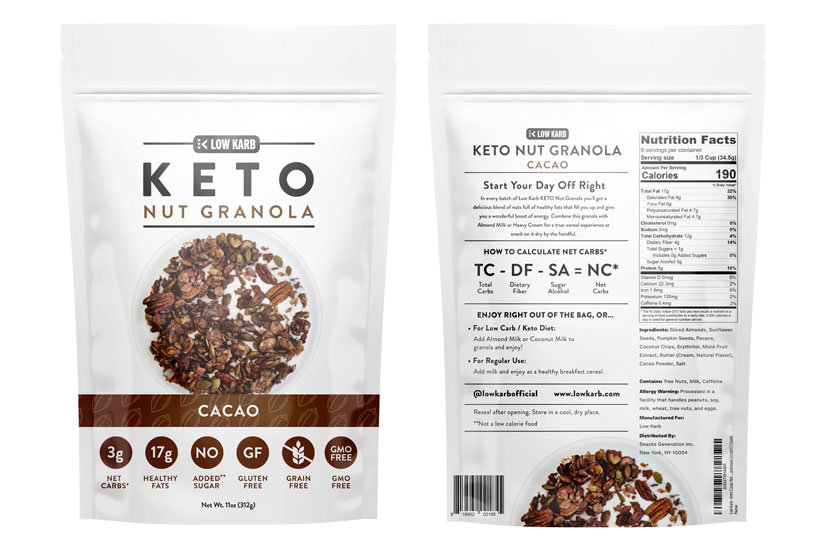 Macros (⅓ cup):
Calories: 190
Fat: 18g
Net carbs: 3g
Protein: 5g
9. Wildway Keto Hot Cereal Cups
This is a convenient, on-the-go alternative to oatmeal for keto eaters and paleo followers. It's a bit higher in carbs compared to other similar products, but it also provides ample calories, fat, and fiber to keep you energized and full. The product is a simple blend of nut and seed meal with no added sweeteners.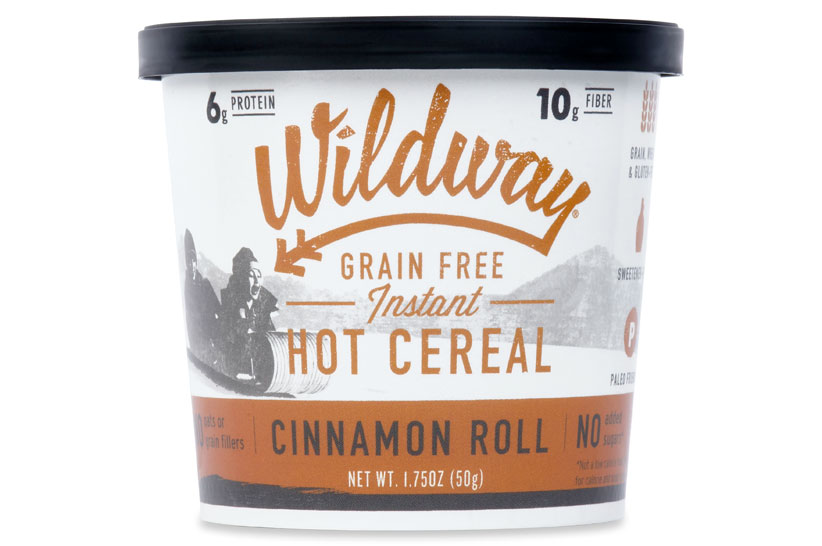 Macros (50 g):
Calories: 280
Fat: 19g
Net carbs: 10g
Protein: 6g
10. Catalina Crunch Cinnamon Toast Cereal
Here's a keto take on Cinnamon Toast Crunch. The company offers a range of keto-friendly cereals, but their Cinnamon Toast option is one of the best. It's made with their trademark flour blend which included pea protein, potato fiber, chicory fiber, and more. It also includes high-oleic sunflower oil and natural flavorings. It has a firm crunch to it and you'll love the mild sweetness.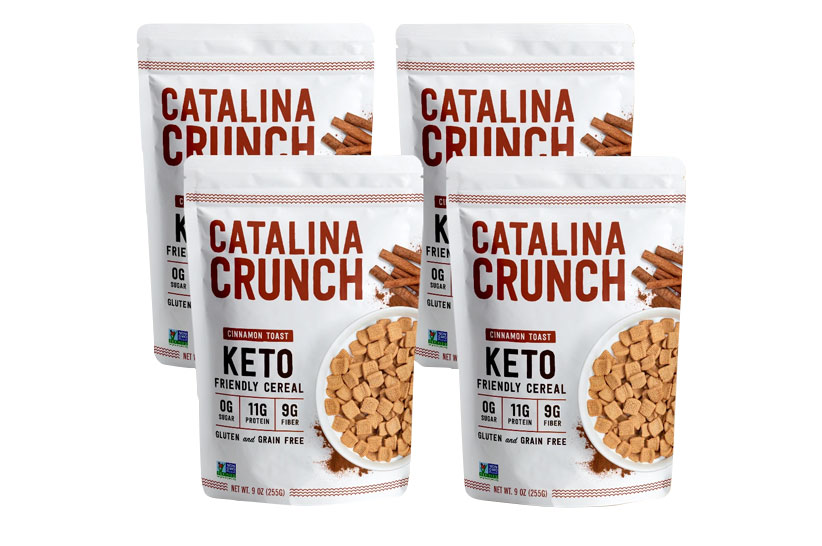 Macros (26 g):
Calories: 90
Fat: 3.5g
Net carbs: 5g
Protein: 10g
Let's face it: nothing beats cereal when it comes to convenient breakfast options. Just grab a box, pour your choice of milk, and you're ready to start the day.
But unfortunately, until recently, many keto eaters had to give this up for the sake of their health and well-being. Luckily, things have changed in the meantime and now these top 10 keto cereal brands gave keto eaters a wider choice of breakfast options at their disposal.
Found something you like or tried on this list. Feel free to share your experiences in the comments below.