As long as you pick an unsweetened brand, you can find a low carb yogurt that's tasty and keto approved.
Yogurt can be keto-friendly if low in sugar and carbs, but you need to read labels before buying and steer clear of fruit-based and flavored picks, as well as those with carb-like toppings, like Oreo crumbles. Here are the best low carb yogurt options for keto dieters.
Dairy can be tricky on keto, since some yogurts, cheeses, and milks can contain carbs or sweeteners. And that will kick you out of ketosis ASAP. So is there a best yogurt for keto? Or are they off limits. No, they're totally fair game.
You can choose low carb yogurt that is plain and free of sugar and toppings and then customize your own, adding in healthy fats like nuts, seeds, or olive oil, and keeping the sweetness down. (Perhaps a few berries, which are keto-friendly in moderation.)
To find the best yogurt for keto dieters, where you won't feel deprived one bit and you'll maintain ketosis levels, you need to be vigilant of labels and carb count. As long as you check, you'll get in a good amount of protein, probiotics for good gut health and immune-boosting properties, and that silky, smooth texture you crave in a wholesome breakfast or snack. Low carb yogurt exists, and it is super good for you, so keep these picks in mind on your next shopping trip.
You might be wondering, "Can I eat yogurt on a low carb diet?" and that's a fair question, as some brands are packed with carbs and sugar. The ones with fruit at the bottom or specific flavors? Yes, be wary of those.
Of course, carbs in Greek yogurt matter on keto, since you're tracking your total number for the whole day and need to space them between meals and snacks. As for carbs in plain yogurt or the number of carbs in plain Greek yogurt, the latter having the benefits of probiotics to increase healthy digestion and keep you well, the count is pretty minimal. For example, a 6-ounce serving of plain yogurt clocks in at these carb counts 1.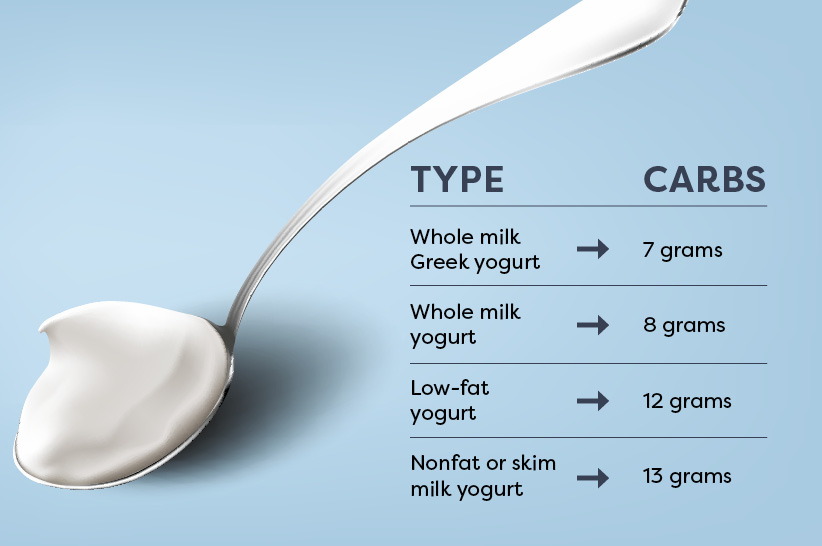 And can you eat full fat yogurt on keto? Yes, you can, and in fact some whole milk yogurts are less carb-dense than some non-fat or low-fat ones. Here is a guide:
Whole milk Greek yogurt: 7 grams of carbohydrate
Whole milk yogurt: 8 grams of carbohydrate
Low-fat yogurt: 12 grams of carbohydrate
Nonfat or skim milk yogurt: 13 grams of carbohydrate
So, it's not bad to enjoy plain yogurt on keto, as long as you make sure it's plain. And you might lower carb count even further if you choose a Greek yogurt or brand with probiotics, or live cultures, in it, too 2. These Greek yogurts strain out whey, which can add more carbs due to lactose. So, this is how you're lowering the amount further and promoting better digestion, too.
How many carbs in yogurt depends on the type. There are various types of low carb yogurt to choose from as well as keto friendly yogurt brands. Here are a few:
Best: Greek or Skyr: Which yogurt has the least amount of sugar? Greek or skyr! This type is a great low carb yogurt option because it has fewer carbs and sugar, as the lactose or whey is strained out. It tastes more tart and thick, where it won't taste as sweet or liquid-like as plain yogurt. Plus, you get a great dose of probiotics in it, which increase immunity and promote healthy digestion. And it can help keep you regular, which is important on keto to avoid constipation 3.
Decent: Non-fat or Low-fat, Non-Greek: Be careful with these, as you may have more sugar in them due to the reduction in fat. There might be added sugar, which is prevalent in less-creamy, low-and non-fat yogurt. So, read labels or consider adding fat. If you do want low-fat, go with nuts and seeds as toppings or olive oil or avocado. Do not put in fruit, as that will add in sugar and carbs, where it's already higher in this type of yogurt for keto eaters.
Second Best: Coconut: There are non-dairy yogurt alternatives made from coconut milk, which are a solid option for low carb yogurt for keto dieters. They are different than coconut flavored dairy yogurt, as they are free of dairy. Non-dairy coconut yogurt can be quite low in carbs depending on the brand, where it may have fewer carbs than traditional or Greek yogurt. In fact, some brands can be as low as 10 grams of carbs a serving. Yet, again, be wary of flavors and toppings, so keep it plain and unsweetened coconut yogurt without all the junky add-ons.
Worst: Flavored Yogurt and Frozen Yogurt: What to avoid? Avoid flavored yogurts and frozen yogurt. Flavored Greek yogurt may have14 to 20 grams of sugar while traditional low-fat flavored yogurt may have twice that amount! And frozen yogurt can have 35 grams of sugar or more, and serving sizes are usually quite large.
Shopping at the store? These are the best low carb yogurt brands to choose from.
Siggi's 4% Plain Whole Milk Yogurt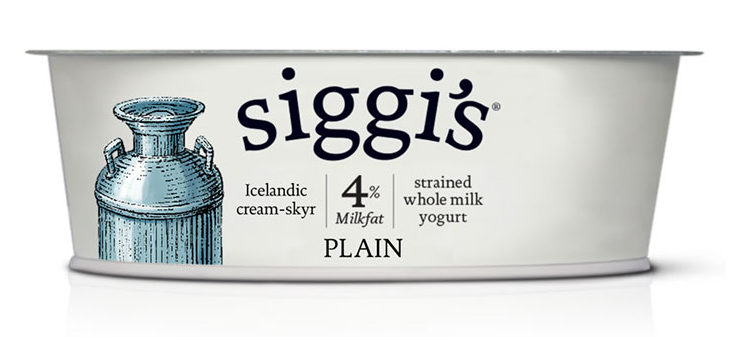 This one is low in carbs and sugar, with 6 grams of carbs and 3 grams of sugar a serving. And it's just 130 calories and there's a whopping 14 grams of protein, too. There is also zero added sugar, to further keep you in ketosis and to keep blood sugar stable, and probiotics from the skyr. It's a thick texture and tastes rich and tart, so it will fill you up and hit the spot.
---
Two Good Plain Greek Yogurt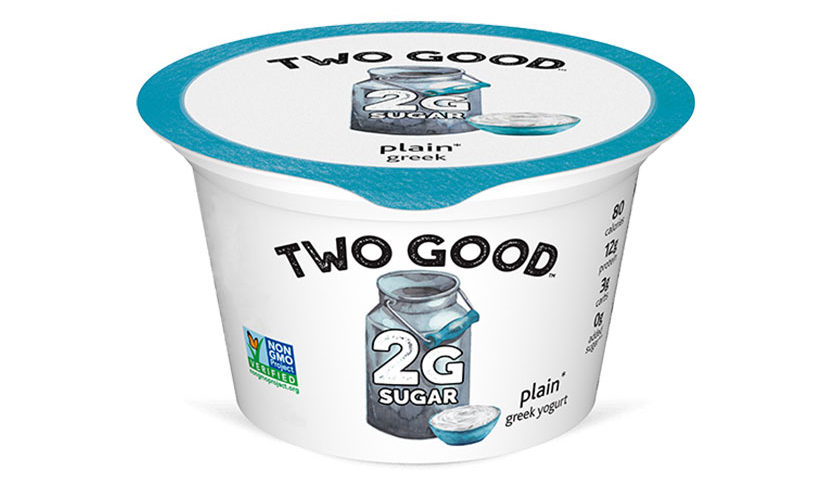 What makes this low carb yogurt great is that it has probiotics (since it is Greek) and it's super low in sugar, with just 2 grams of natural sweetener. There's no added sugars and just 3 grams of carbs, so it won't break the bank. Plus, there's 12 grams of protein to fill you up and it comes in at 80 calories a serving. Plus, it's low in fat, with just 2 grams, if you do prefer the yogurt itself to have a lower fat content.
---
Maple Hill Organic Creamery Plain Yogurt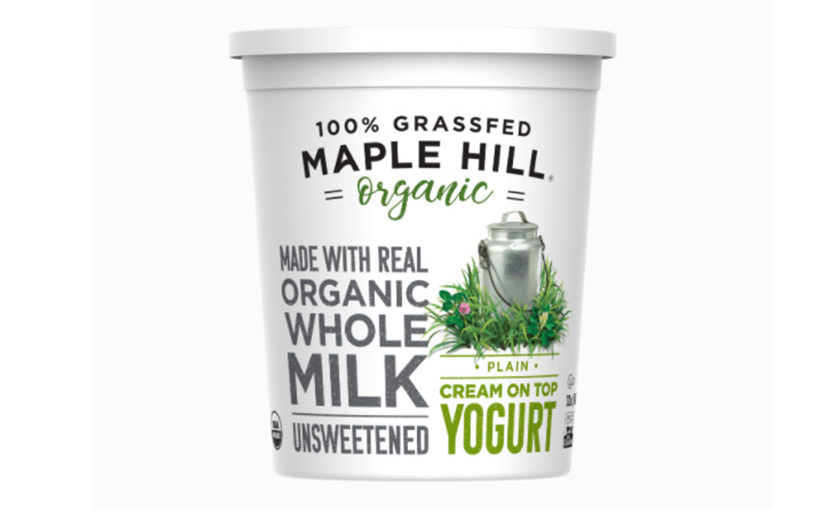 Made with no added sugar and from grass-fed cows, you're getting high quality yogurt you can trust and feel good eating. This one is tart and has a creamy topper, so keep that in mind if you like that type of feel. It is made with whole milk, so there's some good fat content. It is higher in carbs, sugar and calories, with 150 calories, 8 grams of sugar and 9 grams of carbs, but it has 7 grams of fat to boost satiety and 15 grams of protein.
---
FAGE Total 2% Milkfat Plain Greek Yogurt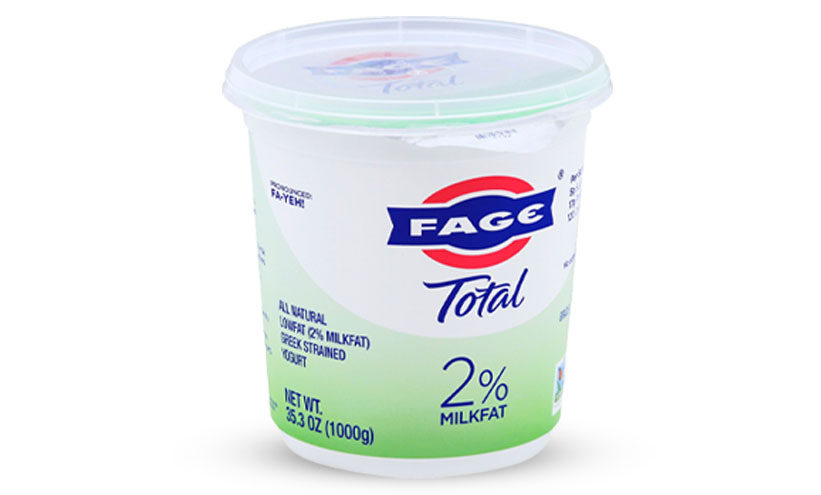 With the most protein per serving, this one has 20 grams, and it is still low-fat without being too low in fat where excess sugar might be added and you'd get that liquid, watery texture. This one is in the middle so it's still creamy and it has probiotic strains, too. A serving has 140 calories, 6 grams of sugar, 6 grams of carbs, no added sugar, and 4 grams of fat.
---
Icelandic Provisions Skyr Plain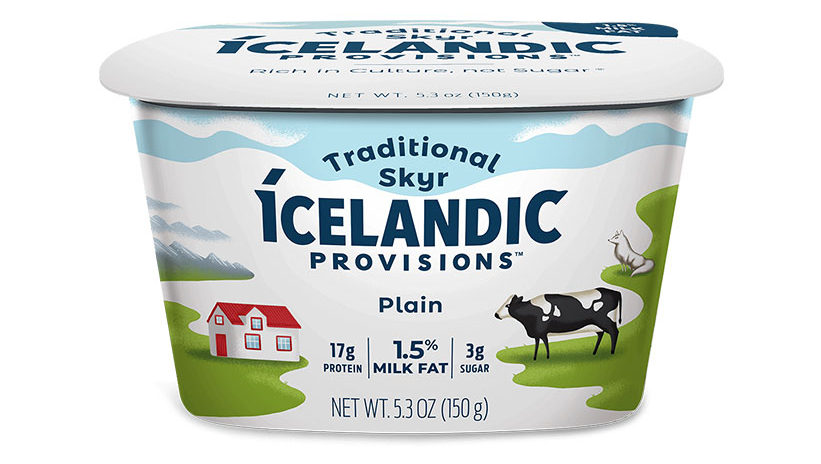 Low in fat, with just 1.5% milkfat, it is still a low carb yogurt that won't wreck ketosis and tastes super thick and decadent. It has 17 grams of filling protein, just 8 grams of carbs, 3 grams of sugar (no added), and all for only 120 calories. This one is my personal favorite, and the yogurt I eat myself at home!
So, if you're still looking to use low carb yogurt for smoothies, post-workout shakes, snacktime, a portable breakfast or as a spread with lox on keto toast, or even as a healthier dessert (with some keto chocolate or drizzle of course!), you totally can as long as you pick one of these yogurts for the keto lifestyle.
Beyond just the low carb and sugar content, and lack of added sugars, they taste amazing too. And go crazy with those toppings! A tiny bit of fresh fruit, nuts, seeds, and other fat sources, and some extra protein go a long way.