Let's be real: Regular bread crumbs are not low-carb. But the good news is, there are low-carb keto bread crumbs to buy that serve as healthier alternatives!
Bread crumbs are used for a variety of recipes, from fried chicken nuggets to meatballs to casseroles to pizza toppings. They can even be used to thicken sauces. You name it.
The problem is, when you're on a ketogenic low-carb diet, breadcrumbs from white or wheat bread are not allowed. According to the USDA, as little as ½ cup has 72 g of total carbs. That amount is more than enough to kick you out of nutritional ketosis.
Thankfully, there's still hope. You don't need to feel deprived just because you cannot have regular bread crumbs. In this guide, we've rounded up the best low-carb bread crumbs. They add crunch to your meals, break your intermittent fasting healthily, and support your keto lifestyle!
Keep reading.
1. Kiss My Keto Variety Bread Crumbs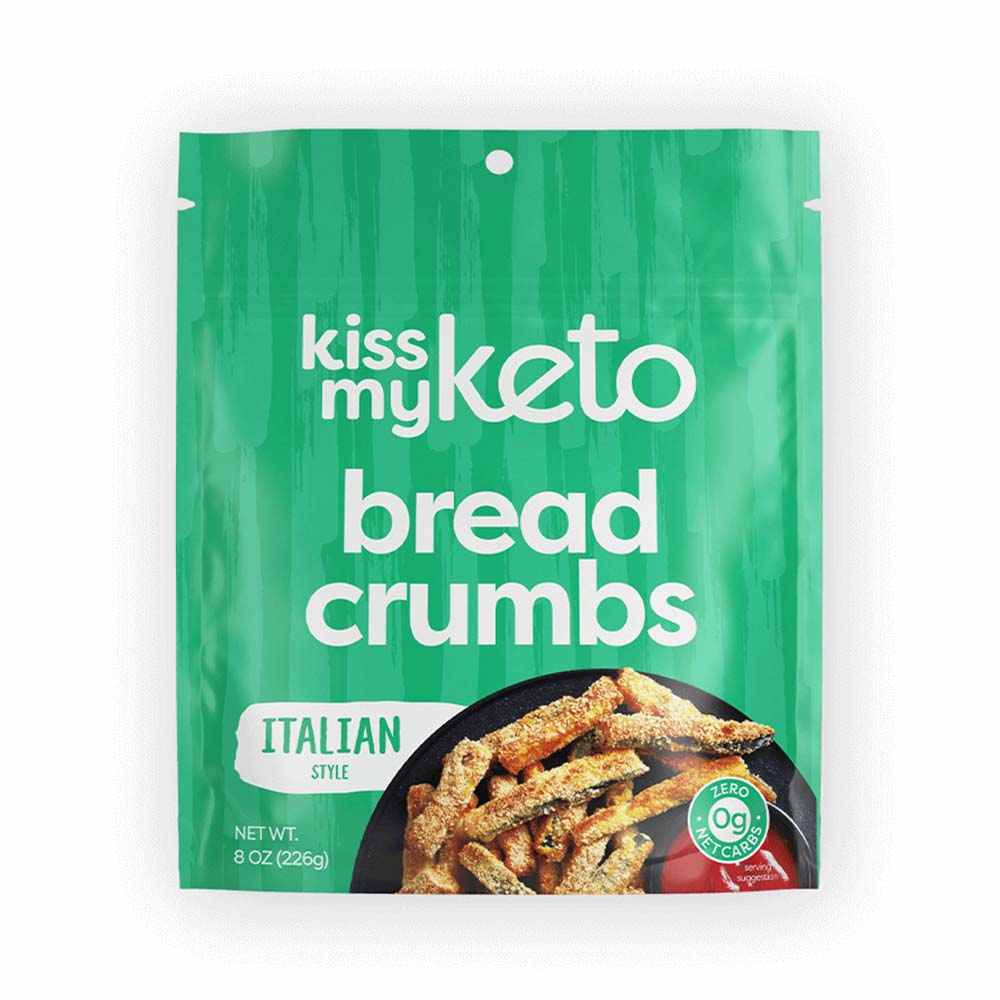 If you're looking for low-carb keto and sugar free bread crumbs that come in various flavors, choose Kiss My Keto. We feature 3 great options: Italian Style, Classic, and Everything Seasoned.
Pick one that you like or try everything at once with our variety pack. Our sugar-free low-carb bread crumbs are suitable for diabetics or just want to lower their carbs for overall health.
Macros per serving (2 tbsp): Calories 60, Net carbs 0g, Fat 4g, Protein 6g
---
2. Pork King Good Spicy Cajun Pork Rind Bread Crumbs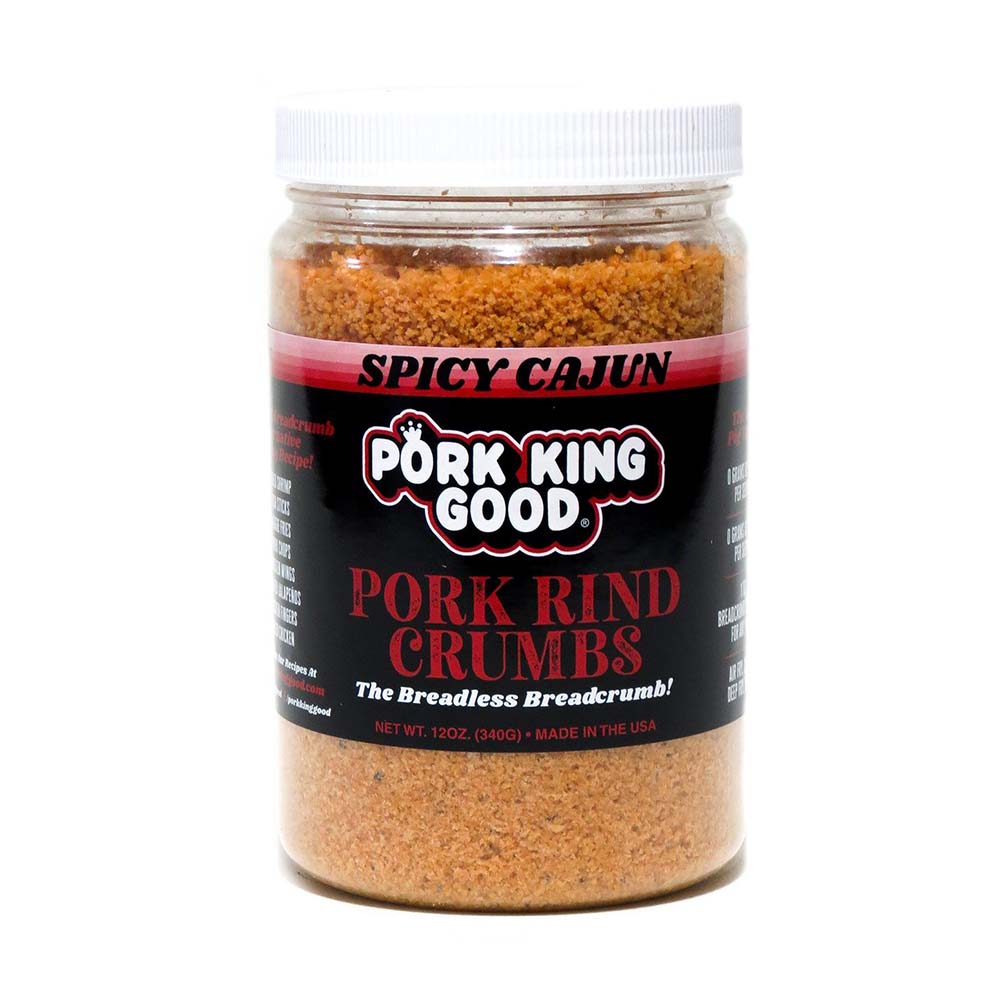 Embarking on an animal-based zero carb diet? Then we recommend this flavorful product by Pork King Good. Use these keto bread crumbs for fried chicken, pork, or whatever animal foods you enjoy eating.
You'll be surprised at how good they are (as proven by customer reviews too) and that they don't spike your blood sugar. There's no need to add extra seasoning to these best low-carb bread crumbs.
Macros per serving (14g): Calories 80, Net carbs 0g, Fat 5g, Protein 10g
---
3. LC Foods Fresh Baked Seasoned Bread Crumbs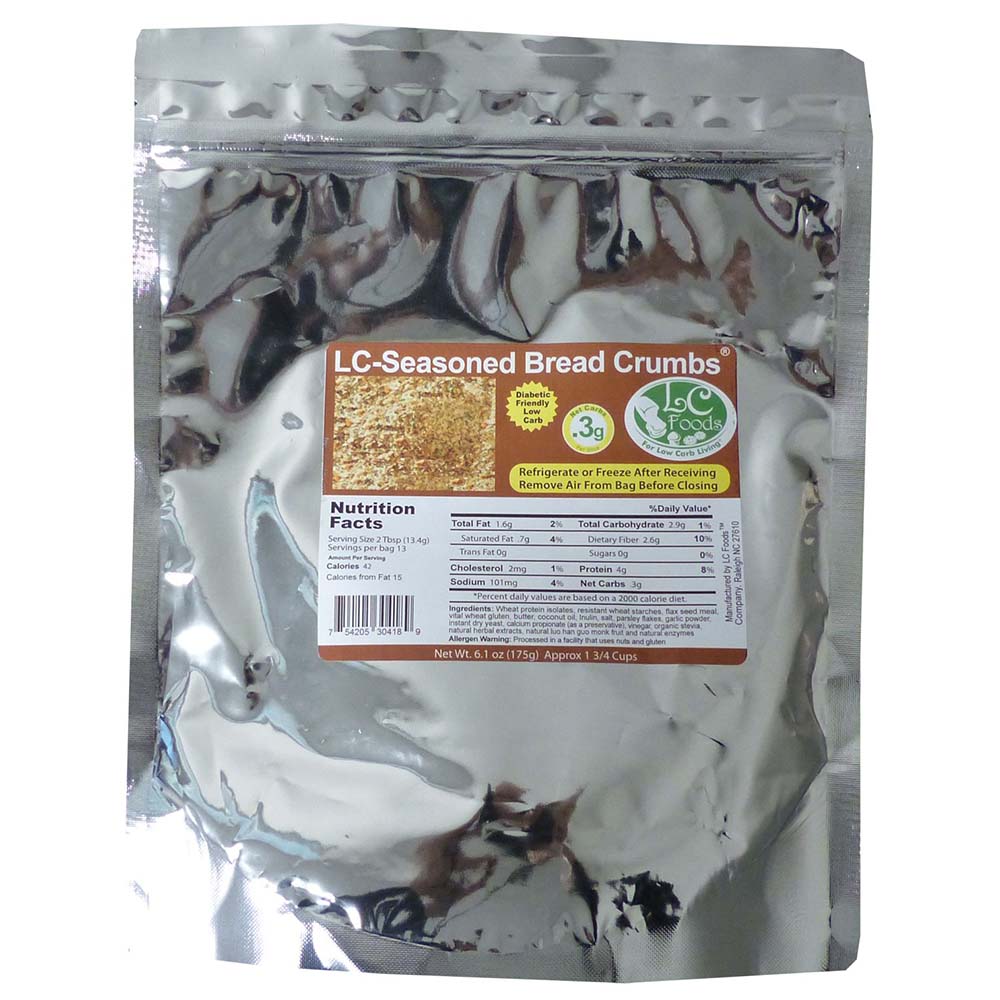 LC Foods specializes in products that meet the needs of the low-carb keto community. We love that they offer a pack of seasoned bread crumbs made from their very own low-carb white bread.
LC Foods suggests using these keto bread crumbs for meatloaf, fish, or veggies. There are no artificial ingredients in this product. These bread crumbs are also low in calories.
Macros per serving (2 tbsp): Calories 42, Net carbs 0.3g, Fat 1.6g, Protein 4g
---
4. PBCo. Low Carb Crumb – Medium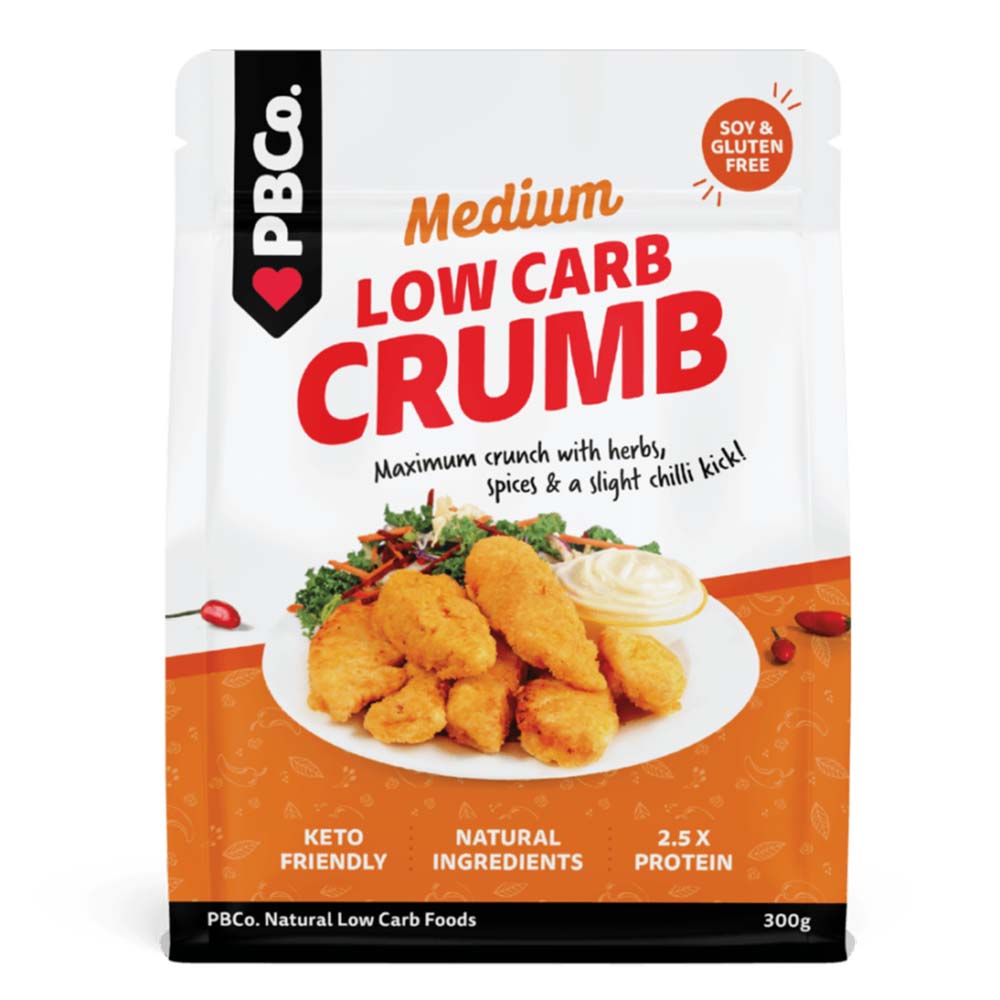 Made with various herbs and spices, this gluten-free keto-friendly breadcrumbs product makes your cooking more convenient, delicious, and enjoyable. It adds a slight kick to your recipes that your family and guests will surely appreciate.
If you want the mild variety, try PBCo.'s Original bread crumbs. Here's a verified customer review: "I found this medium mix quite spicy, so I bought a packet of original crumbs."
Macros per serving (20g): Calories 63, Net carbs 0g, Fat 1.7g, Protein 6.8g
---
5. Now Foods Raw Almond Flour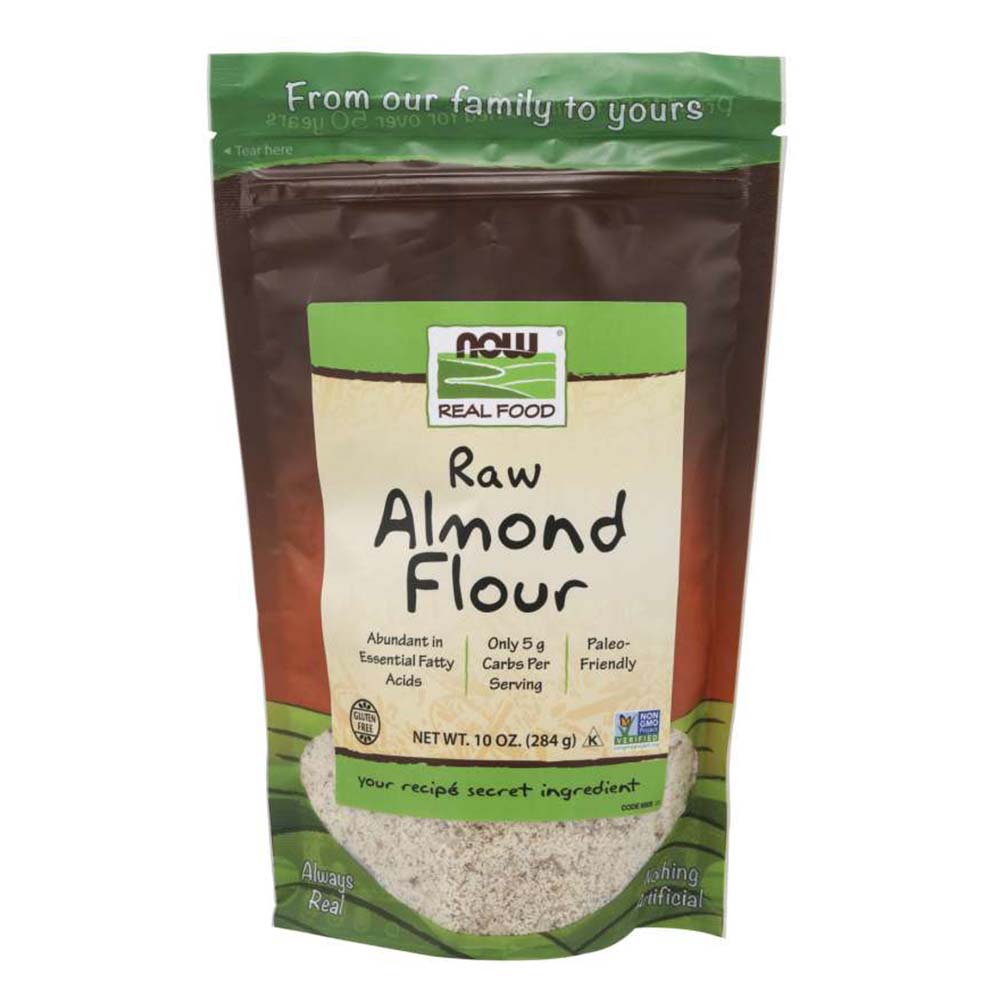 Almond flour or almond meal, made from ground almonds, can be used instead of bread crumbs. This is one of the best keto-friendly flour options for those who are unable to order or access a ready-made keto bread crumbs product. Now Foods almond flour is non-GMO and certified vegetarian/vegan.
How to use almond flour: Mix it with sea salt, spices, and whole eggs for a delicious coating. Use food processor to blend all the ingredients. Customers love that this flour is high-quality and has a good consistency.
Macros per serving (¼ cup): Calories 140, Net carbs 2g, Fat 12g, Protein 5g
---
6. PÖRQ Artisanal Fried Pork Rinds Panko Crumbs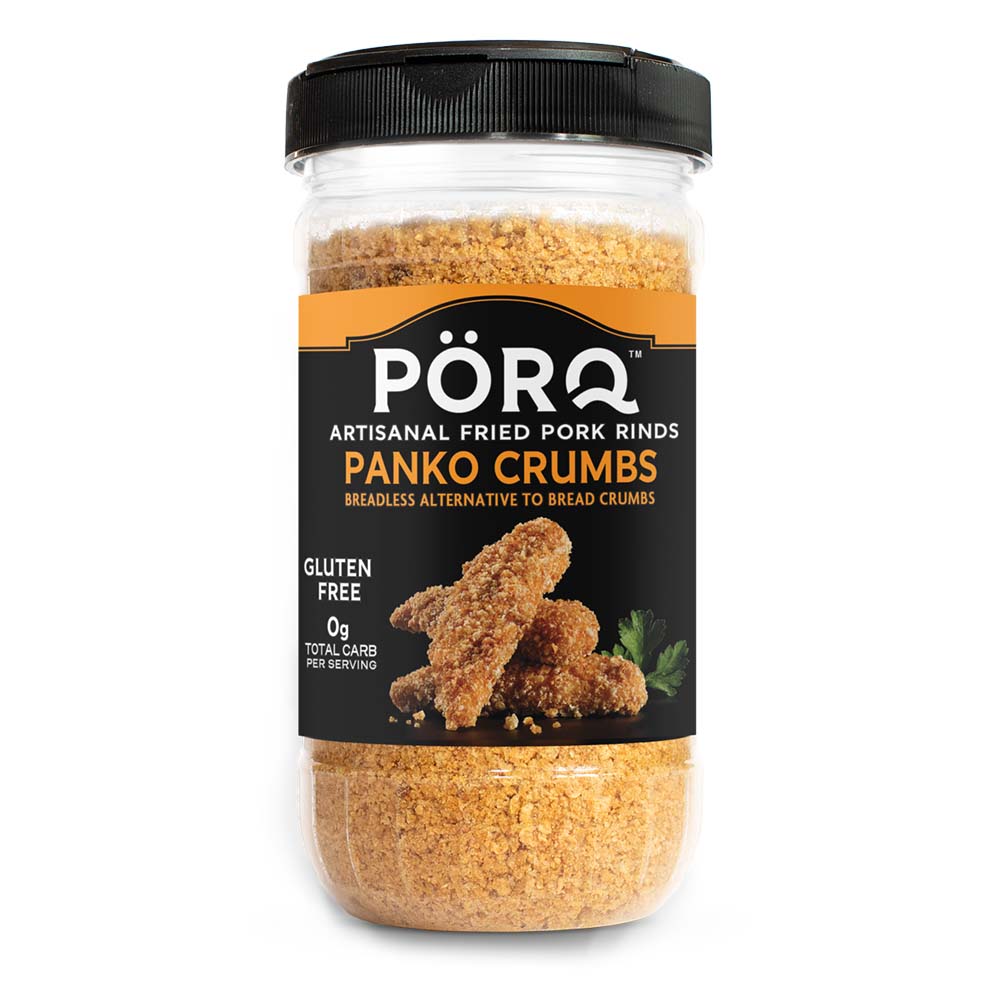 Here's another keto-friendly substitute breadcrumbs product that you'll love. It is zero carb, has no added sugar and is made with only two clean ingredients: Fried pork skins and salt. You can't go wrong with these fried pork rind breadcrumbs that will instantly boost the taste of your family meals. There are so many great recipes to enjoy using these bread crumbs: Pan-fried chops, zucchini bites, tacos, and more.
Each serving has 210 mg of sodium, an essential electrolyte on the low-carb diet. It's especially important to consume more sodium when you're starting the diet to avoid deficiencies.
Macros per serving (14g): Calories 80, Net carbs 0g, Fat 6g, Protein 8g
---
7. Coconut Secret Organic Coconut Flour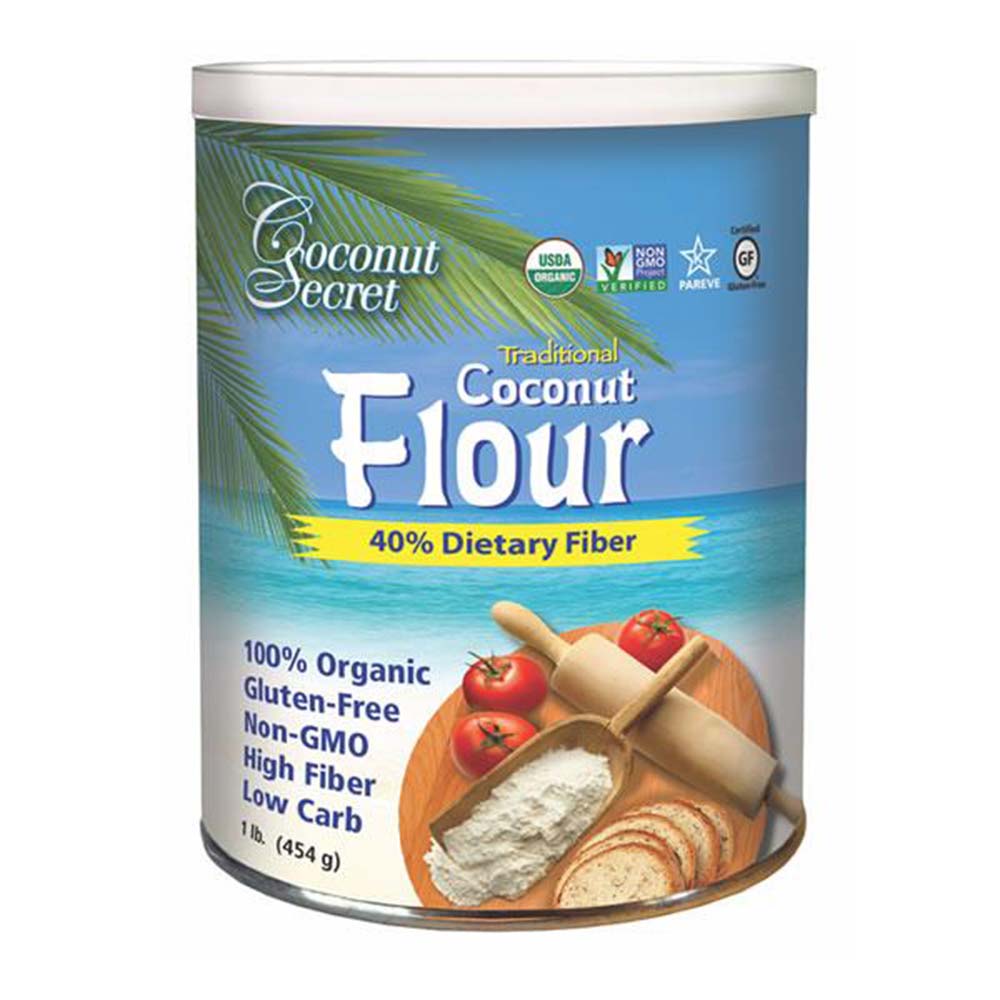 Coconut flour is the best keto-friendly flour alternative to bread crumbs – thanks to its gritty texture. Made from coconuts, it's keto paleo, high in fiber, gluten-free, and rich in nutrients. Like when you use almond flour, you'll need to blend this organic coconut flour along with other ingredients like Italian seasoning and an egg to achieve flavorful bread crumbs.
Here's one review from a satisfied customer: "I have started living grain free, and it is so tough finding products that are grain-free, sugar free, etc. So I was very excited to run across your coconut flour."
Macros per serving (2 tbsp): Calories 62, Net carbs 3g, Fat 1.5g, Protein 3.5g
---
8. Nature's Eats Ground Pecans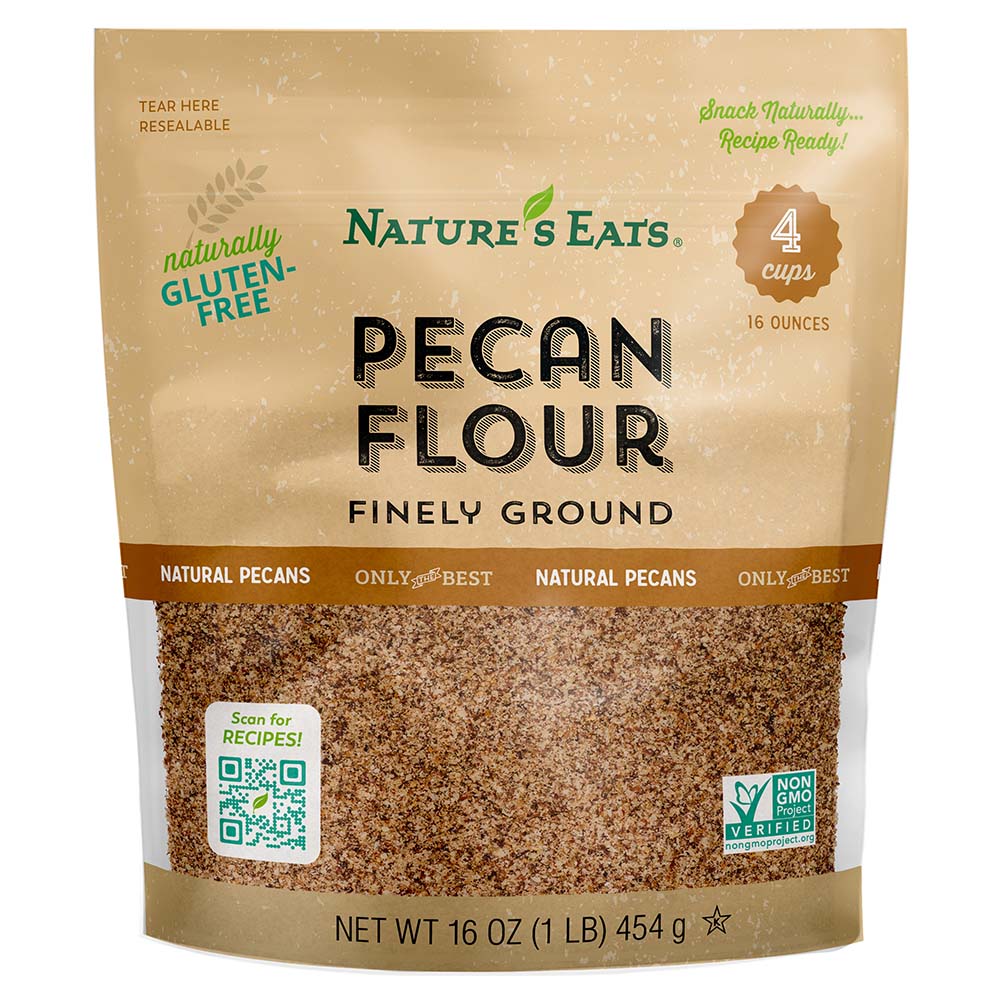 Yes, nuts can be used to imitate the consistency of regular bread crumbs. Just use food processor to grind them up. If you go nuts for pecan nuts, then you'll be delighted that Nature's Eats sells them, finely ground, in a resealable pouch. The benefit of ground pecans as bread crumbs is that they're full of micronutrients like iron, potassium, and thiamin.
Here's a meal prep tip: Place these ground pecans in a shallow bowl and add some salt and pepper. Then dip your meat (coated with beaten eggs) into this keto-friendly breadcrumbs mixture before placing it in the air fryer.
Macros per serving (3 tbsp): Calories 100, Net carbs 1g, Fat 11g, Protein 1g
---
9. Milano's 100% Grated Imported Parmesan Cheese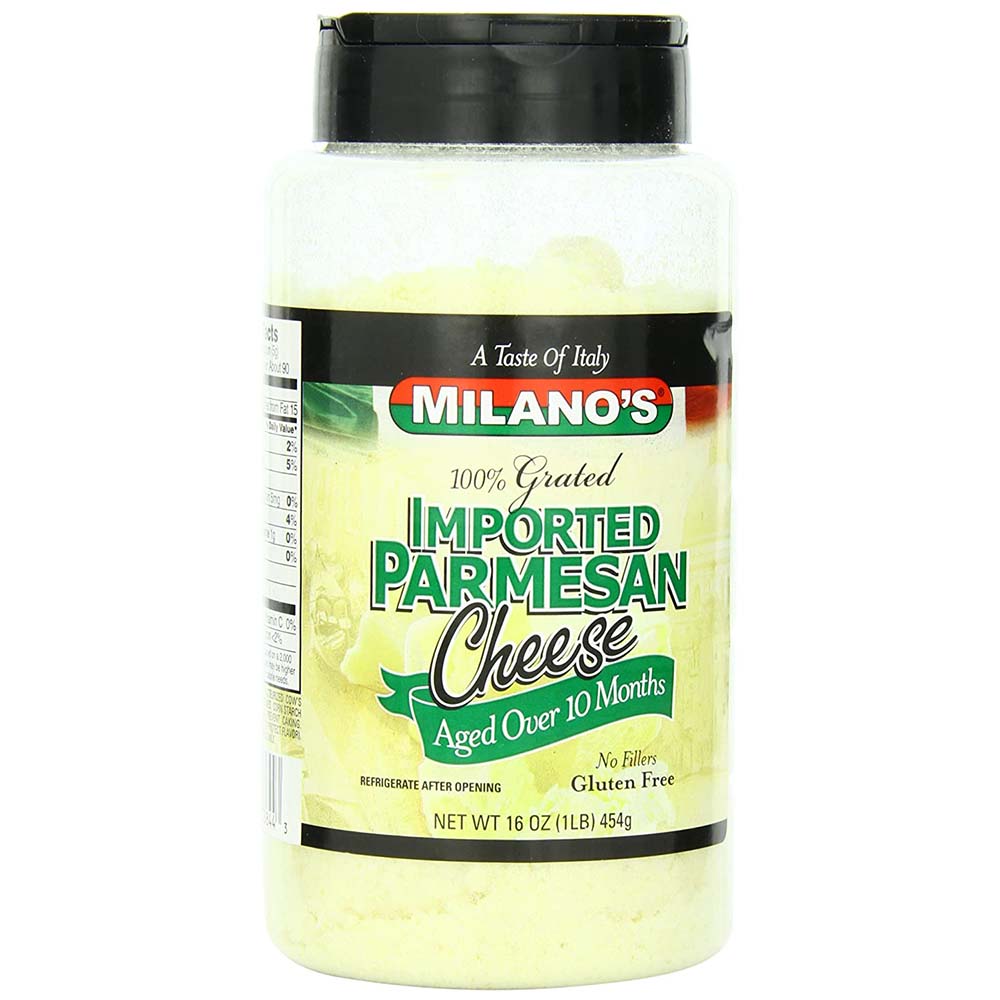 Who says parmesan cheese can't be used as a keto-friendly substitute? With the addition of various spices and salt, you'll achieve a nutritious and flavorful meal. If you're looking to make keto breadcrumbs, get this grated parmesan cheese by Milano's.
With its pungent aroma and fresh taste, it'll surely satisfy your most intense meat and cheese cravings.
Macros per serving (1 tbsp): Calories 25, Net carbs 1g, Fat 1.5g, Protein 1g
---
10. Spectrum Essentials Organic Ground Premium Flaxseed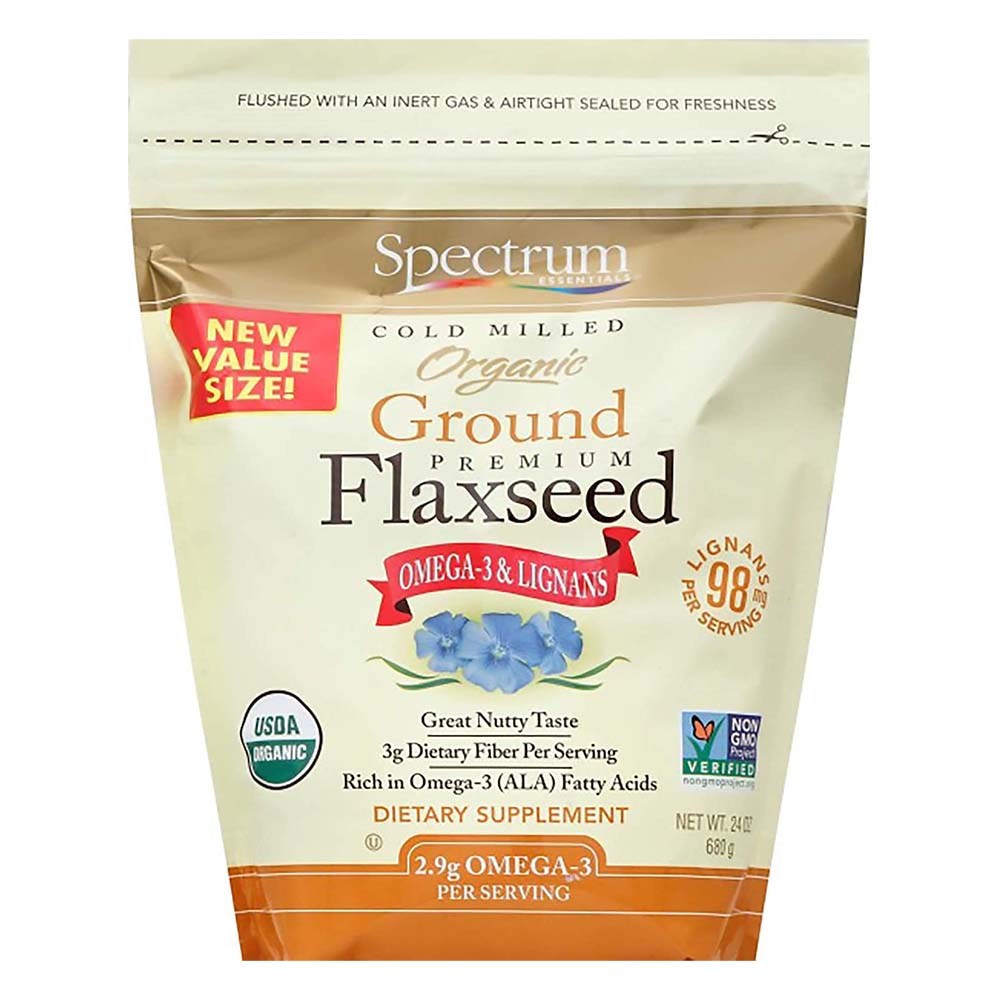 In case you're wondering, yes, ground flaxseeds are an incredibly nutritious way to coat your food for frying. Flaxseeds are high in omega-3 fatty acids that provide a number of great benefits on the body: Improved cholesterol, reduced inflammation, and better brain and eye health.
Boasting of a nutty taste, this ground flaxseed can be used as a sole replacement for bread crumbs or combined with almond flour.
Macros per serving (2 tbsp): Calories 70, Net carbs 1g, Fat 6g, Protein 3g
Have You Chosen the Best Low-Carb Bread Crumbs?
Cooking on the keto diet now becomes easier with these keto-friendly options. These bread crumbs substitutes include ready-made products like Kiss My Keto's variety bread crumbs, crushed pork rinds, low-carb flours, and nuts and seeds.
While not mentioned on the list above, chia seeds can also be used as keto breadcrumbs substitutes. They add crunch to any keto recipe.
Again, regular bread crumbs are full of unhealthy carbs. They also contain gluten that triggers inflammation in those who are sensitive to them.
We hope you learned from this post. When you're ready to buy keto bread crumbs, be sure to check out our product on this page. We offer free shipping for orders above $60.
They're a top favorite among keto enthusiasts!