Sometimes, you want a break from planning and cooking. Don't you agree? You can be super busy, stressed, or simply crave more time for relaxation. A handy list of keto restaurants is what you need, and that's what today's article is going to cover.
A keto-friendly restaurant doesn't only take the pressure off cooking, but it also gives the entire family a chance to bond for hours. Most importantly, it helps keto dieters remain in ketosis. If you're on the ketogenic diet, remember to reduce your carbohydrates to below 50 grams a day when eating out 1.
34 Best Keto Friendly Restaurants You Need to Try in 12 Amazing Cities
Without further ado, here's our list of must-try restaurants that will make staying in ketosis simple. Dig in!
Spring Bone Kitchen
Nowadays, it's quite hard to find a restaurant that promises zero refined sugar, zero canola oil, and zero antibiotics. Spring Bone Kitchen is here to help you eat keto the healthiest possible way. In case you're looking for beverages that boost your fat intake, try their Butter Coffee with MCT oil or Cocoa Joe with unsweetened coconut milk!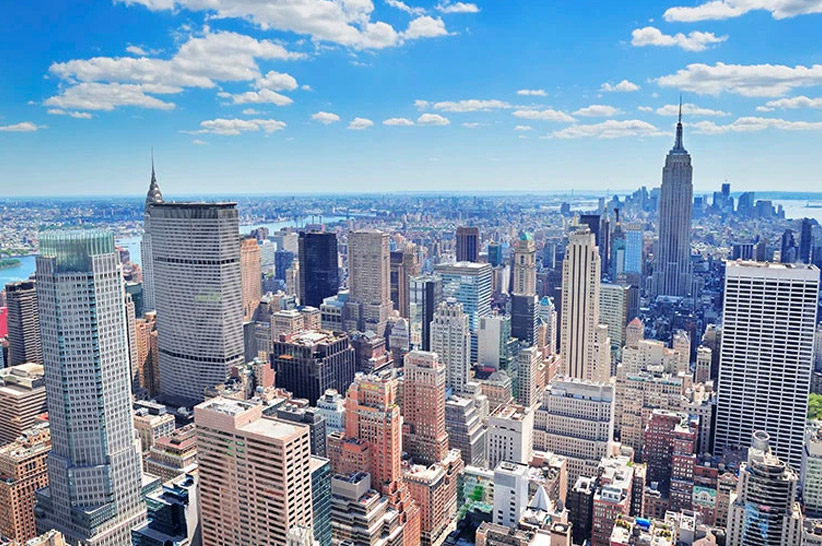 Healthy Boy Grill
Located in 351 Old Country Rd, Carle Place, Healthy Boy Grill is a favorite of many, thanks to their generous portions and reasonable pricing. As the name suggests, this restaurant offers foods that don't contain health-harming additives. They're open from Monday to Sunday. Don't miss their Keto Bowl with crispy bacon, goat cheese, broccoli, and more.
Hu Kitchen
Although they're always packed, Hu Kitchen never disappoints. You'll find the best flavors at Hu. You can choose a dish from their menu or create your own bowl! Hu has everything from breakfast meals to brunches to soups and salads.
The Pickle Barrel
With 12 locations in Greater Toronto, The Pickle Barrel has hundreds of delicious options. Whether you want an appetizer or a super bowl, there's a keto dish waiting to be discovered. Try their Mixed Greens Salad with only 17 grams of carbs and essential vitamins like A and C.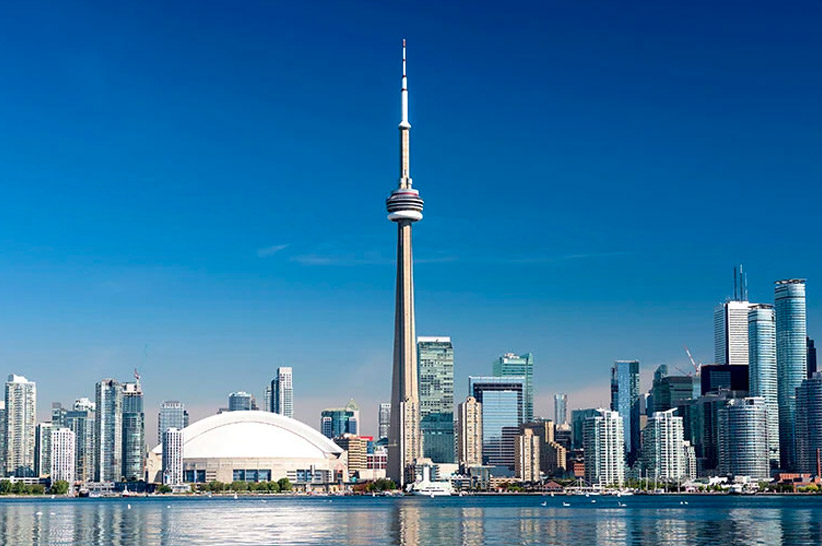 Jack Astor's
Jack Astor's Bar and Grill's chefs traveled across the globe to get inspiration for their menu. If you're bringing along your friends, we recommend trying out their Crispy Broccoli Caesar Bites. All ingredients in this dish are keto-friendly — broccoli, two types of cheeses, and bacon. Yum!
Burger's Priest
As the name says it, The Burger's Priest is the best place for eating burgers. Since you're doing keto, be sure to ask them to get you a lettuce bun instead. And oh, they have a Secret Menu which can be accessed only after answering a skill testing question. Cool, right? If you ask us what we like, that would be their Bacon Double Cheeseburger.
Gather Kitchen
Looking for the perfect place in Dallas to eat clean? Visit Gather Kitchen. They're famous for their wide selection of bowls. If you like, you can build your very own bowl or go for the ones on the menu. The best part? They specify the carbohydrate content of every meal. If we were to combine tasty low-carb ingredients on their list, that would be chicken breast, fresh basil, broccoli, cauliflower rice, and six pepper mexican.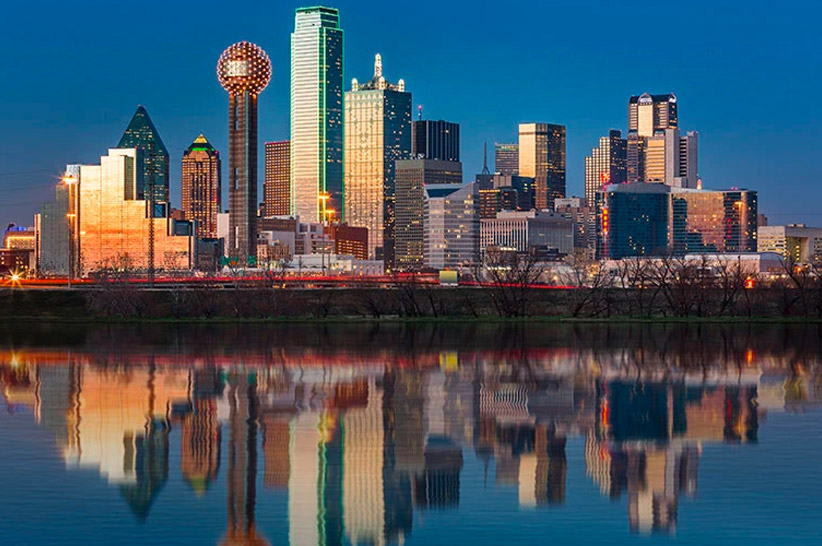 HG Sply Co.
Open 7 days a week, HG Sply Co. is where everyone can come together to enjoy great food. It doesn't matter if you follow a meat-based or vegetarian diet. While they keep their menu simple, they give you an option to choose your own meal ingredients. Keto-approved options include Honey-Garlic Brussels Sprouts, Grilled Avocado, Chile-Garlic Broccoli, and Guacamole.
Velvet Taco
Tacos are healthy provided that they are made of high-quality and natural ingredients. If you happen to be a taco lover, be sure to visit Velvet Taco. They have 4 locations in Dallas, in case you're wondering. The key to eating keto at Velvet Taco is to choose lettuce leaf instead of the wheat tortilla. You might have to ask them to skip the sauce too!
Carb Free Cafe
Carb Free Cafe in 222 Merchandise Mart Plaza is every keto dieter's haven. With plenty of items on their menu, there's no reason not to enjoy delicious low-carb food. They have wraps, gluten-free and no-carb sandwiches, and more. In case you want to know how many carbs are in your meal, feel free to ask the staff.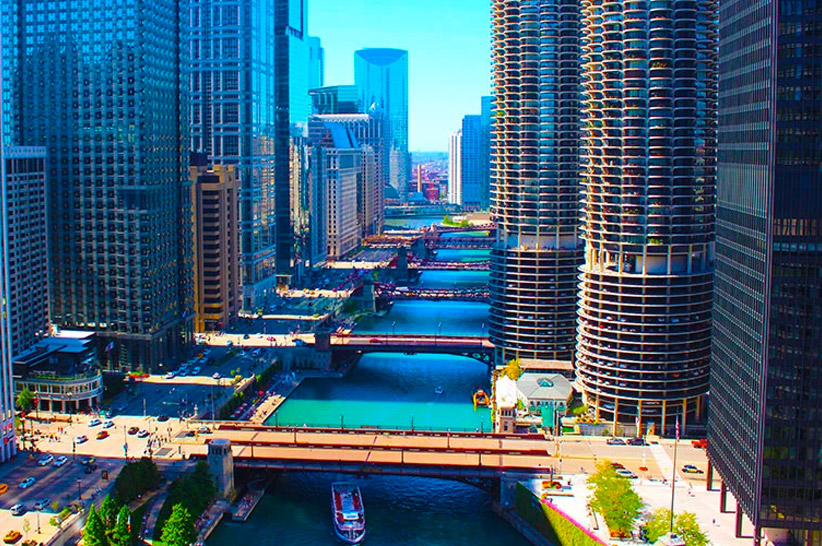 Market Thyme
Open from Monday through Friday, Market Thyme prides themselves on their healthy breakfast and lunch meals. You can find them at 200 E Randolph Street, Suite LL15. If you have food sensitivities, know that Market Thyme has gluten-free options, fresh fish, organic offerings, and MSG-free ingredients.
Hi-Vibe Super Juicery
Hi-Vibe Super Juicery is famous for their coffee, juices, and smoothies that appeal to keto, plant-based, and paleo followers. Making sure that you consume only the best, they claim to select their produce and superfood ingredients personally. Nutrient-dense, vegan-friendly, and transparent. These are just some of the things that best describe Hi-Vibe.
Sevan Chicken Rotisserie
Sevan Chicken Rotisserie has two locations in CA. They have crispy and juicy chicken which is a must-try. Just request fattier parts to boost your fat intake. Also, remember not to go overboard with their pita bread! They have two locations (Tujunga and Glendale) and are open 7 days a week.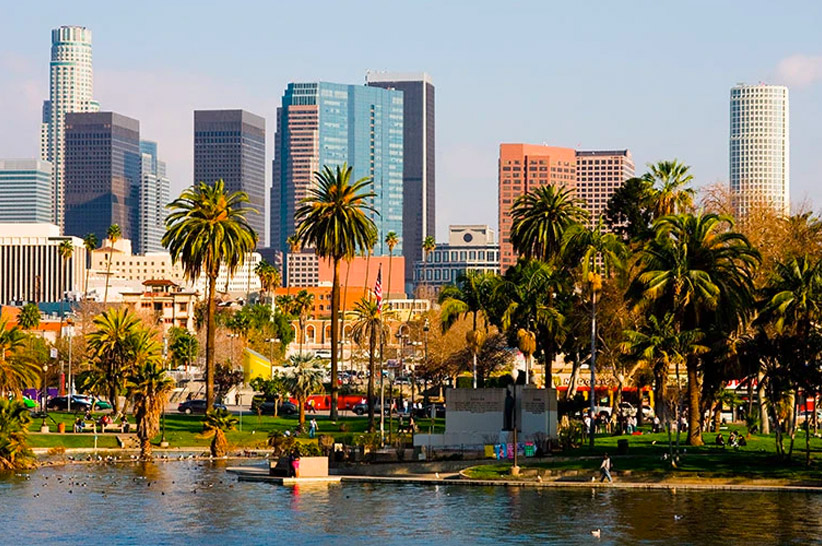 Soh Grill House
Located at 27 N Raymond Ave, Soh Grill House offers the most delicious choices that benefit someone on the keto diet. If you're a fan of beef, they have Beef Brisket Cut Full of Rich Flavors. If you want pork, they have Unseasoned Prime Pork Belly Cut. Watch out, however, because they also have high-carb foods on the menu like rice and fruity desserts.
APL Restaurant
APL Restaurant is inspired by the classic steakhouse from the late 1800s and early 1900s. Since everything at APL Restaurant is a mix of keto and non-keto, you might need to check out their menu before dining to make a list of what you can eat. Here are some options: Thick Cut Bacon (Grilled), Broccoli (with Bagna Cauda and Parmesan), and Short Rib Steak.
Capital One Café
Capital One Café is for anyone who wants to have conversations over a hot drink in a quiet setting. As someone who's on the keto diet, choose their coffee (without the cream) or matcha green tea with almond milk. If you have a Capital One credit card, you can enjoy a discount on your drink.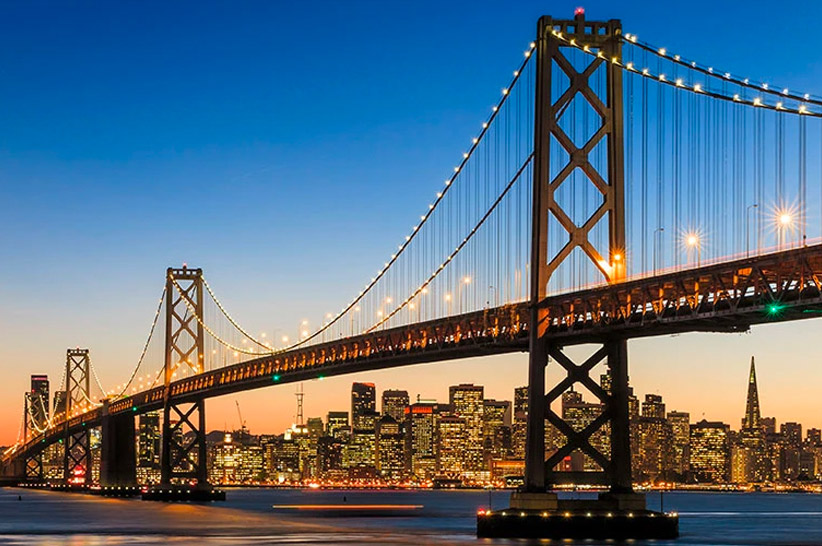 Kitava
Refined sugar is a no-no on the keto diet, which is why Kitava makes one of the best restaurants for food that's clean, natural, and nourishing. Have their crunchy salad with spinach, avocados, cabbage, and a sugar-free dressing. When ordering General Tso's Chicken, opt for cauliflower rice.
Lite Bite
Lite Bite is the perfect place for busy people who want to make healthy eating a habit. While they carefully select their ingredients, they make sure not to compromise the taste. Try their Seared Salmon that's rich in healthy fats and vitamins! Don't miss out on their Omega smoothie with almond milk, chia seeds, and almond butter.
Himalaya Restaurant and Catering
Proud of their Indian and Pakistani dishes, Himalaya Restaurant and Catering is a great restaurant where you can order low-carb foods. You'll love their Seafood Platter and Chicken Kabab Platter. Since some options come with rice and potatoes, you can always ask the staff to exclude them and just keep the meat. Take note that they're closed on Mondays. Restaurant hours are from 11:30 am to 10:00 pm.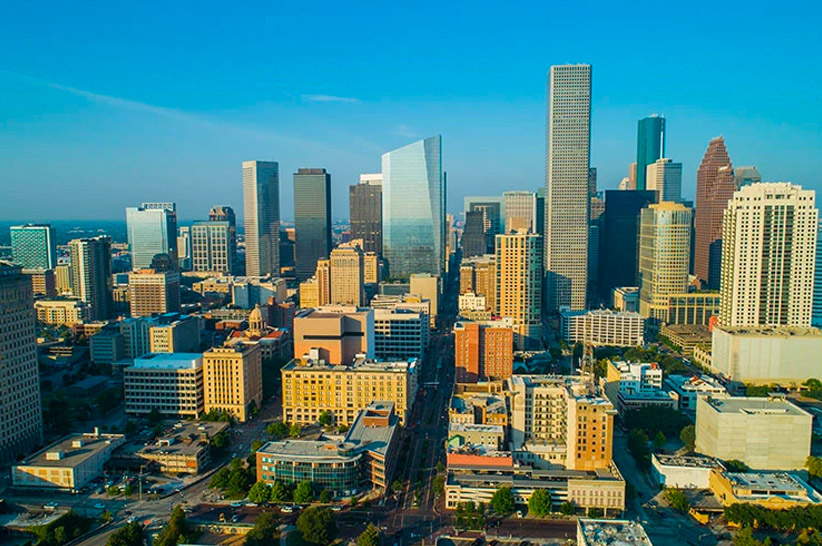 Riel
People who dine at Riel often say that the place has fantastic food, great ambiance, and exceptional service. For low-carb eaters, we recommend ordering their Tempura Cauliflower or Steak Tartare. We noticed that some foods have sauces. Request for the dry version to stay on keto.
Kata Robata
Just because you're on a keto diet, doesn't mean you can't enjoy Japanese food. The good news is that Kata Robata has a wide variety of dishes to choose from. Avoid anything that's high-carb on their menu such as teriyaki sauce, mango, and rice.
Beth's Cafe
If you need something to grab late at night or satisfy your taste buds at 7:00 am, Beth's Cafe is your 24-hour diner. Be extra picky because not everything on the menu is friendly to your diet. For example, since their omelettes come with hash browns, avoid the hash browns. If you order their cheddar cheese and bacon burger, remove the buns.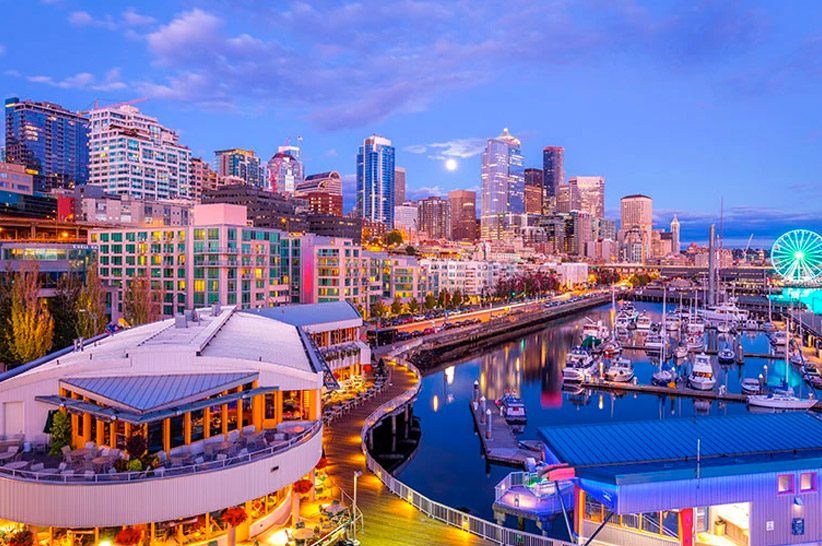 Super Six
Super Six, located at 3714 S. Hudson Street, is famous for their cool atmosphere and delicious food. We recommend getting their roasted vegetable salad which comes with Brussel sprouts, macadamia nuts, and kale (make sure to avoid the butternut squash).
Barrio Mexican Kitchen & Bar
Keto at a Mexican resto? Sure. Barrio Mexican Kitchen & Bar has an extensive menu which includes lunch, brunch, dinner, drinks, and snacks for happy hour and late night. Some of the best low-carb foods we've noted down include scrambled eggs, pork belly, and pan-seared salmon. Find them at 1420 12th Ave.
Whiskey Bird
Whiskey Bird has a diverse menu with Asian and American flavors. If you want to explore something unique on keto, this resto is for you. An option would be their whole roasted cauliflower. Since Whisky Bird has a mix of high-carb and low-carb foods, it's best to avoid their tacos, quinoa bowl, and waffles.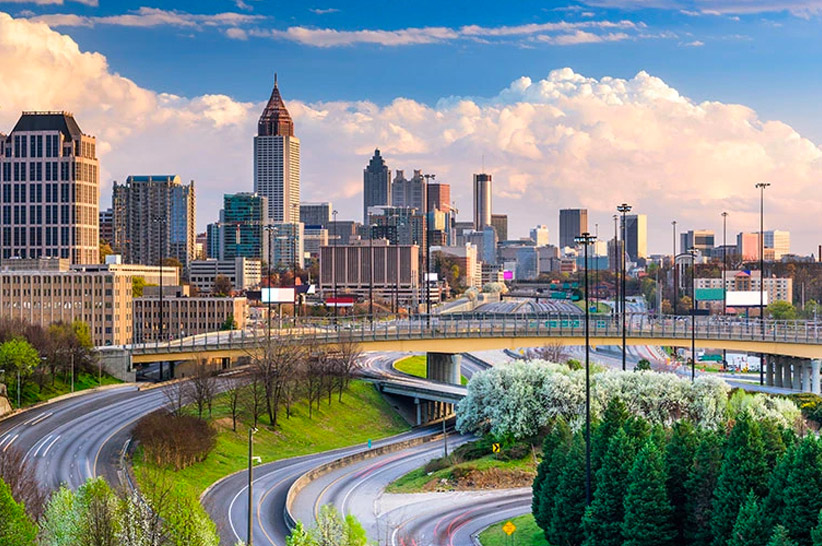 The Lawrence
Be sure to stop by The Lawrence for brunch, lunch, or dinner. Whether you're eating out alone or with your family, their great-to-eat keto foods include lamb meatballs (minus the tomato) and roasted pork belly with almonds and sunny side up egg.
Desta Ethiopian Kitchen
As the name suggests, Desta Ethiopian Kitchen offers Ethiopian-inspired food. According to the website, Desta Ethiopian Kitchen only uses the freshest and tastiest ingredients. The best part is that you can choose the meat and side dish you like. Desta Ethiopian Kitchen has two locations, at Briarcliff and Emory Point.
Protein Bar
Protein Bar & Kitchen is popular for their nutritious and tasty bowls, soups, and beverages. According to them, every entree has at least 15 grams of protein. Recall that on a keto diet, you need moderate protein. We recommend trying their Big Bacon with cheddar cheese. This dish has only 3 grams of carbs.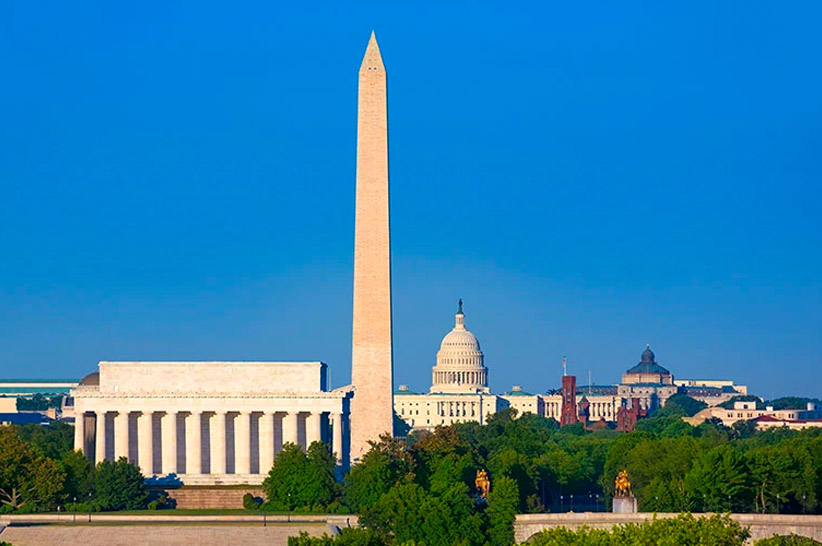 Roti Modern Mediterranean
You're probably wondering what Mediterranean food you can eat on a keto diet. If you'll be dining at Roti Modern Mediterranean, we suggest eating their 100% grass-fed beef and antibiotic-free chicken. Stay away from their rice plate and pita to keep your meal low-carb. Their website has a nutrition information section where you can calculate the macros of your meal of choice.
Healthy Fresh Meals
A personalized meal that's delicious and low-carb is what you'll get by ordering at Healthy Fresh Meals. Their menu has clear categories which make it easy for anyone on keto to meet their macros. If you want something with 0 carbs, try their turkey burger with two cups of broccoli.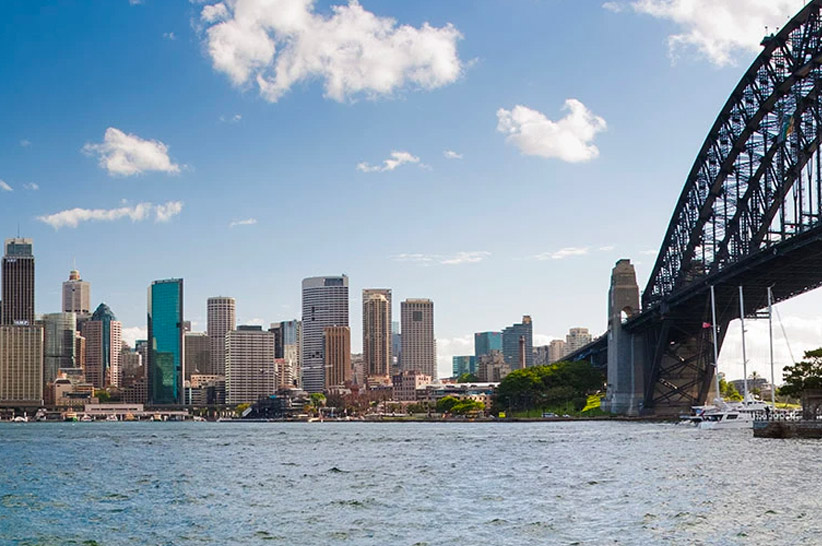 Kusine
Keto Kusine cooks meals that do not go beyond 20 grams of carbs. They also consider vegetarians and those with gluten intolerance. If you're tired of preparing meals and counting your calories and macros, they will handle everything for you. Try their Lemon Fat Bombs and Almond Meal.
PokéTime
PokéTimee specializes in poke which is diced raw fish. However, they also offer other meats on their menu such as chicken and beef. We recommend that you order a dish without rice. To fill you up, pick one of their side dishes. You can have a soft boiled egg, seaweed salad, or avocado.
Bay City Burritos
When you hear the word "burrito," you might assume right away that Bay City Burritos isn't a good place to eat keto. If you love Mexican food, there's no reason to avoid it even when on a low-carb diet. Bay City Burritos staff won't have any problem removing rice and beans on your request. They're open on all days of the week.
Viva Kebabs
Viva Kebabs is a must-visit if you're looking for a place that offers the tastiest kebabs, is clean, and has friendly staff. You can find them at 3/546 Flinders Street. To make sure that you don't get kicked out of ketosis, skip their bread, fries, and burger buns.
Tips When Eating in a Restaurant While on Keto
One of the best things about the ketogenic diet is that there's always at least one keto-friendly dish in every menu. Low-carb, high-fat foods are everywhere. To maximize your keto dining experience, follow these tips:
1. Research the restaurant beforehand.
Find out about the meals that a restaurant offers. That way, you'll have ideas on foods to order. Perhaps you can have cauliflower rice, keto meatballs, or a bunless burger. Also, read some customer reviews. Do people love their food? Does the staff try to meet a customer's specific request? You may have to ask them to add more veggies on your plate.
2. Ask for extra butter!
Lucky you if your restaurant of choice accommodates your preferences. If you find that a meal has little fat, don't be shy to ask the waiter for more butter. One tablespoon can provide you as much as 12 grams of total fat. Other options include extra virgin olive oil and ghee.
3. Split the dessert.
If you feel tempted to satisfy your sweet tooth, a healthy choice you can make is splitting a dessert with someone 2. Having a small portion prevents you from feeling deprived. At the same time, you won't exceed your allowable net carbs per day which is about 30g.
4. Beware of hidden sugars.
Unfortunately, it's difficult to determine how much sugar you're getting when eating restaurant food. You could be skipping dessert but still consuming more sugar than you realize. How so? Sugar is hidden in barbecue sauces, salad dressings, ketchup, teriyaki sauce, and beverages 3. Remember that hidden sugars prevent you from reaching ketosis.
5. Don't hesitate to ask questions.
If you want to know the ingredients in a dish or the kind of oil that was used in cooking, don't be scared to ask questions. The best time to ask the server is before you make the order, not when you've already consumed half of the food on your plate!
If you happen to be in one of these twelve cities, it's great to know that maintaining ketosis won't be hard after all, especially if you have a hectic schedule or just want to get a break from cooking. Some of these keto-friendly options also offer meal delivery in case you're wondering!
You can eat keto in many restaurants like the ones on the list if you know which foods to look for.
Maximize every dining experience by researching the restaurant, being aware of hidden sugars, and requesting the staff to tweak your meal in a way that suits your diet.
Common non-keto foods to avoid at restaurants include bread, rice, sauces, sweetened beverages, and fruits.