Chipotle's famous lifestyle bowls include more than one keto-friendly option. All of these salads are low in carbs, yet high in fat – to help you meet your keto macros.
Last year, Chipotle Mexican Grill launched a brand new collection of "lifestyle bowls" to cater to those following special diets. The collection introduced a Keto, Paleo, and Whole30 bowl, but has since expanded to include a vegan and vegetarian bowl.
You may find it disappointing that all of these are made with ingredients Chipotle already had on the menu. But the goal of these bowls was not to include any new ingredients but to make ordering at this fast-food chain easier. And that means ordering keto at Chipotle will be less of a hassle, too!
You no longer need to research their menu, customize your orders, and calculate the macros once you've finished your meal. Now, you can let Chipotle do all of this for you!
Besides ordering the Keto Bowl for obvious reasons, you'll probably be happy to learn that a couple of other lifestyle bowls are low enough in carbs to be considered keto-friendly. Below, we talk a bit more about what's in each keto-friendly bowl and give you a quick macros breakdown.
The Whole30 diet eliminates many of the same foods keto-ers shun, such as grains, legumes, and sugar. That's why this Chipotle special just so happens to be both the keto- and Whole30-approved. It's definitely a low-carb Chipotle order at around 10g of net carbs. It's also delicious and filling! And if you're worried the carnitas are fried in rice bran oil: they're actually prepared in sunflower oil, which is Whole30-compliant.
Ingredients:
Carnitas
Romaine lettuce
Fajita vegetables
Fresh tomato salsa
Guacamole
Nutrition Facts:
Calories 495
Fat 34g
Protein 27g
Net Carbs 10g
At first glance, the Chipotle Keto Bowl doesn't look much different from the previous Chipotle salad bowl for the Whole30 diet. But this one uses tomatillo red-chili salsa and Monterey Jack cheese. The extra touch of spiciness gives it more complexity of flavor, while the cheese is always a pleasant addition to any dish, not to mention that it's a high-fat ingredient. This one is lowest in carbs in the bunch on our Chipotle keto menu.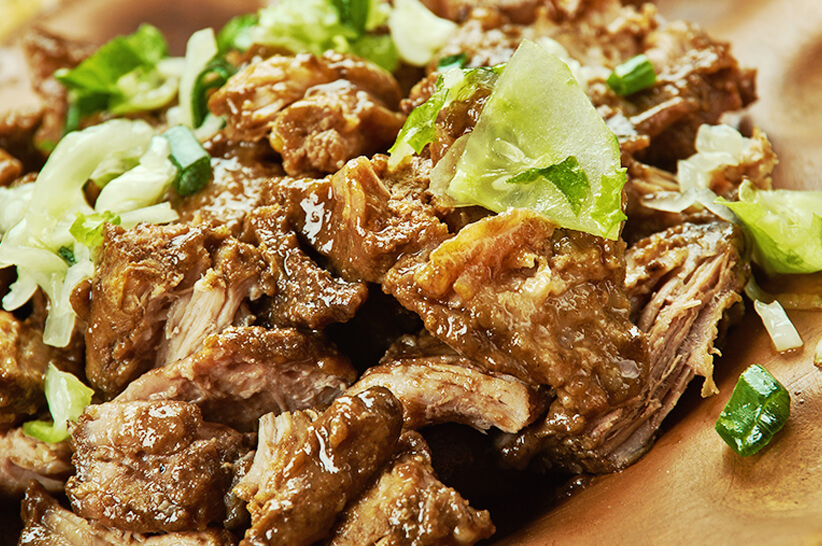 Ingredients:
Carnitas
Romaine lettuce
Tomatillo red chili salsa
Monterey Jack cheese
Guacamole
Nutrition Facts:
Calories 590
Fat 42g
Protein 32g
Net Carbs 7g
On paleo, the goal is to eat like your hunter-gatherer ancestors, and fast food places are the last to come to mind when you consider this. Nonetheless, the Paleo Lifestyle Bowl is close to paleo eating as fast food gets and it's keto-friendly as well! It's made with barbacoa, aka shredded shoulder steak, a fatty cut of meat. It may not have cheese since dairy isn't paleo, but it has a nice dollop of guac for added fat and fiber.
Ingredients:
Barbacoa
Romaine lettuce
Fajita vegetables
Tomatillo green chili salsa
Guacamole
Nutrition Facts:
Calories 445
Fat 29g
Protein 28g
Net Carbs 12g
Besides ordering low-carb specials, you can also customize your orders. This will allow you to get the nutrition you want and need in your salad bowl. And with so many options available, we don't see any reason why you couldn't play around with the ingredients. Here's an example of a salad bowl to ask for. It has only 4g of net carbs and a moderate serving of protein.
Ingredients:
Carnitas
Supergreens
Monterey Jack cheese
Tomatillo green chili salsa
Sour cream
Guacamole
Nutrition Facts:
Calories 460
Fat 36g
Protein 20.5g
Net Carbs 4g
And as for the vegan and vegetarian bowls, both are made with rice, beans, and other high-carb ingredients. You want to keep Chipotle keto bowl carbs as low as can be and your Chipotle keto bowl macros closer to how you normally eat on your keto diet.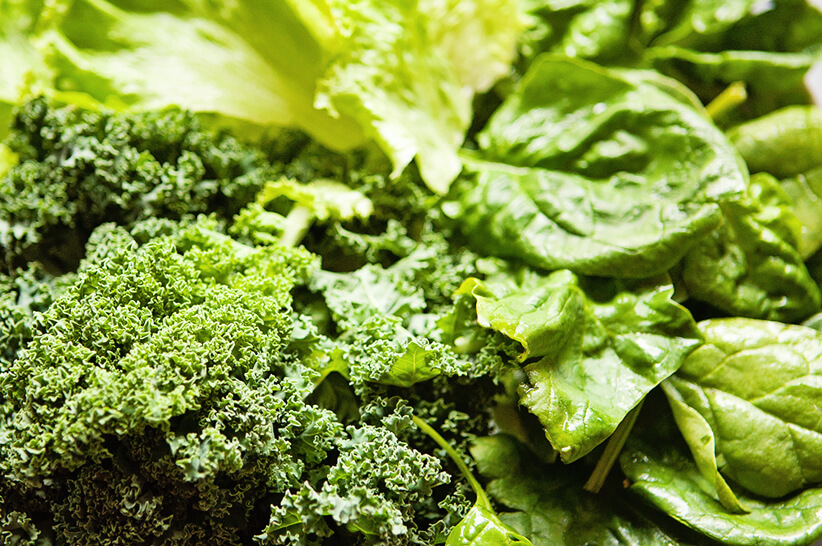 Another thing to note is that you can also order two additional versions of Whole30 and Keto Bowls made with Supergreens. These were introduced this January and include romaine lettuce, kale, and baby spinach. Added as Chipotle keto bowl ingredients, they will infuse your meal with lots of antioxidants, fiber, and flavor.
For the last couple of years, Chipotle went the extra mile for its diet-conscious customers by introducing lifestyle bowls. Keto dieters were happy to learn they too can now order a salad bowl specially crafted for their low-carb lifestyle. But as you can see, other lifestyle bowls are fairly low in carbs, and you can also still customize Chipotle salads for more variety. Have you tried out any of these salad bowls? Share your experiences below.