On keto, you'll have to forego pot stickers, chow mein, wontons, and other Chinese delicacies. But that doesn't mean that there are no keto-friendly options and alternatives to satisfy your love of Chinese food.
In fact, Chinese cuisine has some of the best dishes to meet your keto macros on a daily.
Here, we give you the top 6 keto Chinese meals, including some great keto alternatives that taste as good as the real thing. We also explain which foods you'll need to avoid at all costs on a keto diet.
Two ingredients necessary for egg-drop soup are chicken broth and whole eggs. Optionally, you can add tofu, soy sauce, garlic, ginger, and scallions. Some recipes call for corn starch to help thicken the soup, but avoid that on keto.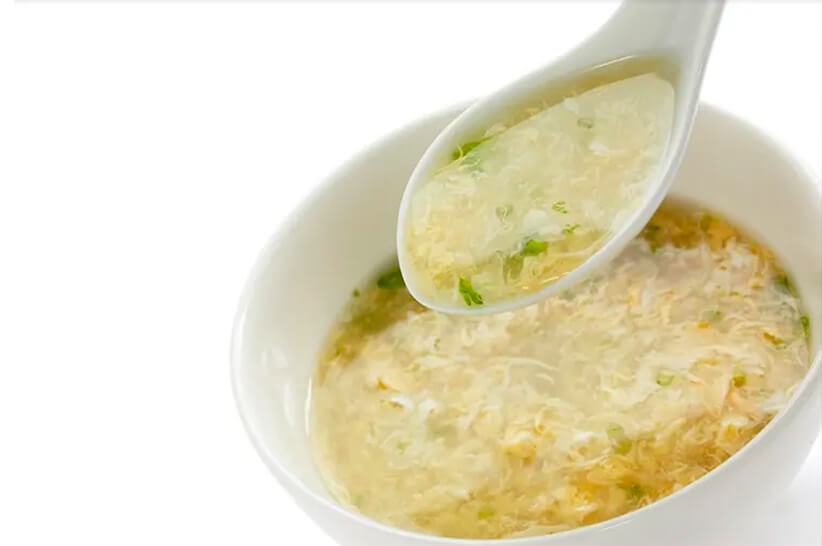 One cup of this keto Chinese food will give you just around 100 calories and around 3 grams of protein. Egg-drop soup is a perfect keto Chinese food option because it's high in fat, moderate in protein, and low in carbs -definitely one of the best noodle-free soups to enjoy on a keto diet.
Egg drop soup is also easy to make at home. All you need is two cups of homemade chicken broth and two free-range eggs. Replace soy sauce with liquid aminos if you're worried about the carbs in soy sauce. Also, use ginger, garlic powder, white pepper, and scallions to give your soup an Asian flavor.
2. Stir-Fried Beef & Broccoli
This recipe calls for sirloin steak and broccoli florets flavored with soy sauce and ginger. Originally, the savory sauce for this keto Chinese food is thickened with honey, sugar, and cornstarch. To make the recipe low-carb, replace these ingredients with stevia and xanthan gum.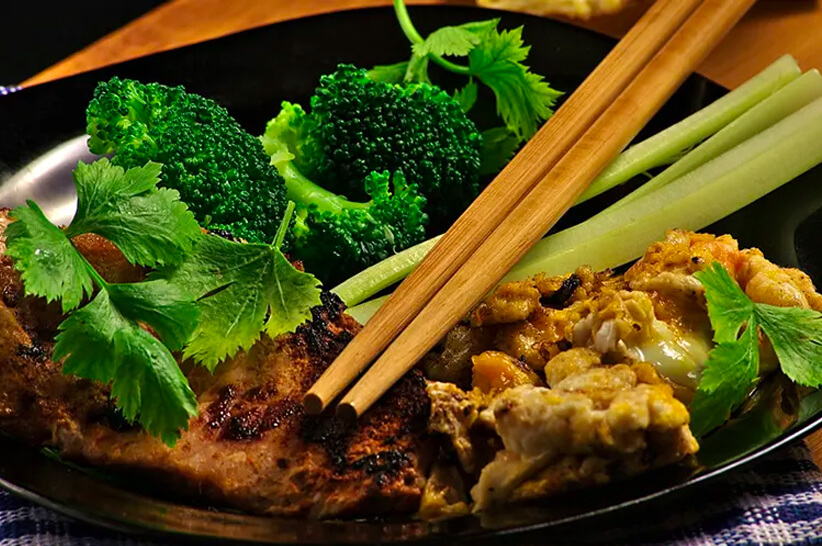 To give this dish more Asian flavor, go for Tamari or fish sauce. These contain no wheat and are therefore carb-free. You can serve this dish with cauliflower rice to replicate sticky rice.
This dish will give you plenty of nutrients to meet your macros and also help you stay healthy. Just 3 oz of top sirloin steak comes with 23 grams of fat, 26 grams of protein, B vitamins, and the antioxidant minerals zinc and selenium.
Broccoli further boosts the nutritional profile and health benefits of this popular dish. If you want to prepare broccoli separately, we suggest steam cooking it. Studies show that this cooking method helps preserve vitamin C and chlorophyll in broccoli 1.
A serving of 3.5 oz of pork belly will give you 53 grams of fat, half of which is monounsaturated. Furthermore, you'll get 9 grams of protein and plenty of vitamin B12. Being one of the fattiest cuts of meat out there, pork belly is definitely a top ingredient for making keto Chinese food.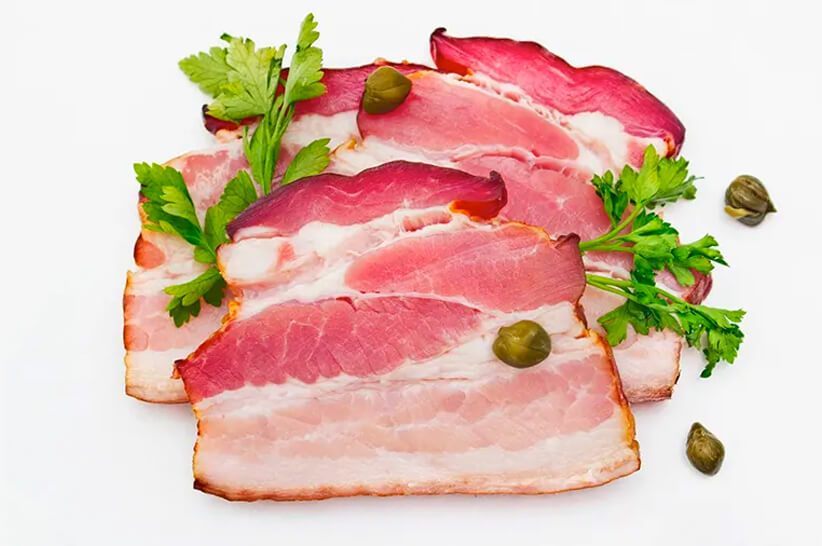 You can make braised pork belly in many ways, but on keto – the simpler the recipe, the better. We suggest steam cooking the pork belly and then adding tamari sauce with or without xanthan gum or stevia.
Braised pork belly goes well with cauliflower rice or your favorite Asian greens like bok choy or Chinese broccoli. Leafy greens are a perfect addition to any keto Chinese food recipe because they're low in carbs, high in fiber, and rich in health-boosting antioxidants 2.
For keto vegetarians, fried "rice" made with cauliflower is a perfect keto Chinese food indulgence. Simply prepare your cauliflower by blitzing it a couple of times in a blender.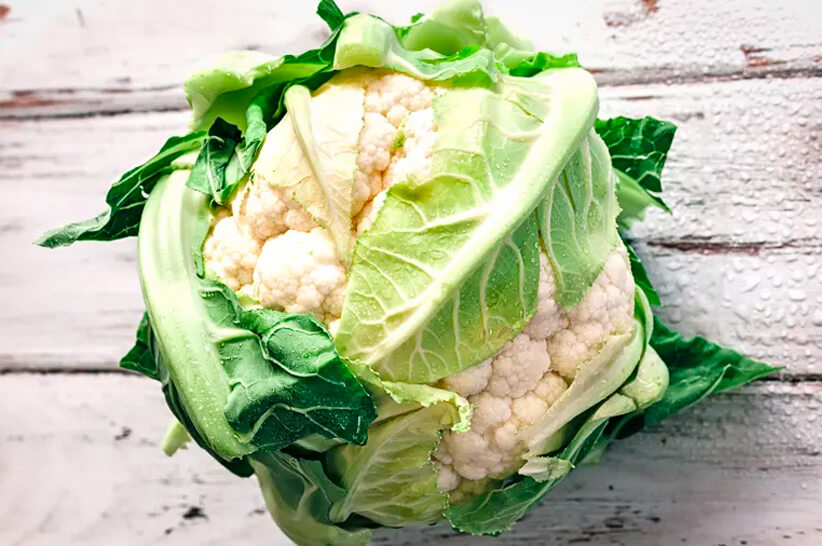 Proceed as you normally would with fried rice but exclude carrots, onions, and peas as these are high in carbs. Instead, add scallions, snow peas, garlic, red peppers, and tamari. For protein, you can use cooked chicken meat, shrimp, and, of course, eggs.
To prevent this keto fried rice from becoming mushy, stir-fry the vegetables and the eggs separately. Add the shredded cauliflower last. This will also preserve the nutritional value and health benefits of cauliflower.
Studies show that stir-frying preserves 60% of the antioxidant activity of cauliflower 3. The predominant antioxidant compounds in this keto Chinese food include quercetin, pyrogallol, vanillic acid, and kaempferol. One cup of cauliflower also provides 2.5 grams of fiber and 46 mg of vitamin C (77% of the daily value).
Chow mein literally translates to stir-fried noodles. You'll find chow mein in most Chinese restaurants as this is a highly sought-after Asian dish. Unfortunately, noodles are a no-no on keto, so you'll need to get creative to curb your noodle cravings.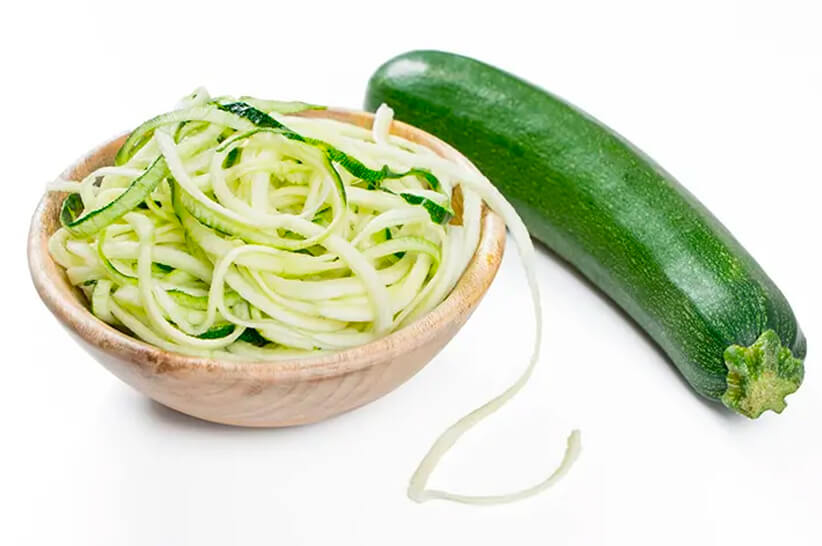 Enter zucchini noodles. Also called zoodles, these low-carb, high-fiber noodle alternatives are easy to make for your keto chow mein dish. Use a fresh, crisp zucchini and run it through a spiralizer, mandolin, or julienne tool and voila.
For the chow main, use protein-based ingredients like ground pork or shrimp and vegetables like spring onion and cilantro. Asian condiments like tamari, oyster sauce, sesame oil, and rice vinegar are a must.
Make sure to add the zucchini in the last two to three minutes again to avoid making them mushy. You should aim for an al-dente texture. According to current research, zucchini protects against cancer due to its antioxidants and healthful nutrients 4.
6. Five-Spice Chicken Wings
Rub some chicken wings in Chinese five spice, salt and pepper, and drizzle with some oil. Let marinate for half an hour. Add butter to a baking sheet and arrange the chicken wings. Bake at 425 degrees for at least 45 minutes and you get a tasty keto Chinese food in no time.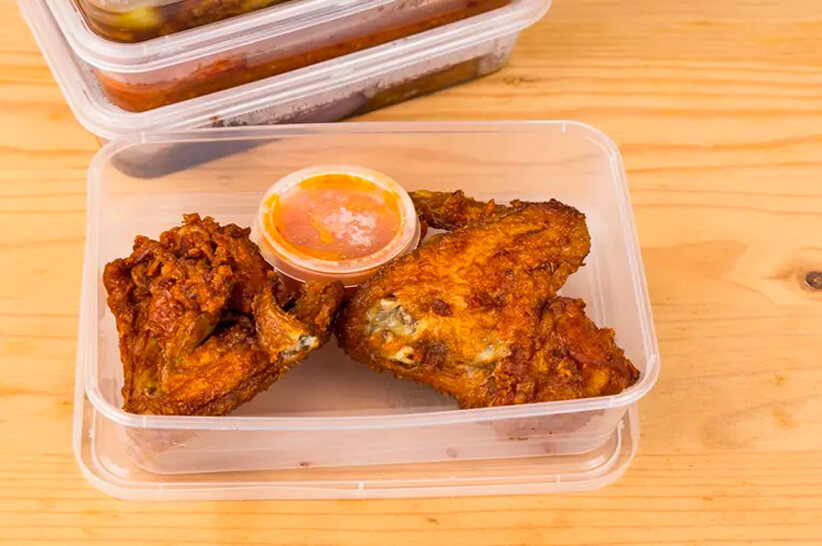 Chicken wings contain an equal amount of fat and protein, and what's best – they're dirt cheap. You can make many other Chinese keto food favorites using chicken wings as chicken is a staple of Chinese cuisine.
And as for Chinese five spice, it doesn't just make everything taste better – this popular spice is loaded with antioxidants 5. Research also shows that spices protect against bacteria and harmful fungi 6.
There are countless keto-friendly alternatives out there to satisfy your love of international cuisines. Keto Chinese food includes some staple Chinese ingredients like five spice, chicken, pork belly, bok choy, and sesame oil.
However, keto Chinese food also includes keto-friendly alternatives for rice, wheat-containing soy sauce, noodles, and sweet sauces. Our recipe ideas here include tamari which is a Japanese soy sauce because it is lower in carbs than Chinese soy sauces.
You'll have to make these dishes at home as most restaurants don't offer keto-friendly alternatives. Optionally, you can ask for egg-drop soup without the starch or simple stir-fries at your favorite Chinese restaurant.