JUMP TO RECIPE
Looking for the perfect dessert to make out of leftover brownies? Brownie bread pudding is your best bet. Yes, you don't have to throw away those brownies. Or better yet, breathe new life into that pack of Kiss My Keto brownies just waiting to be opened.
Don't be fooled by the simplicity of this recipe. It tastes better than traditional brownies, you'll forget you're on a keto diet. Based on personal experience, I would highly recommend serving this bread pudding while it's warm. It's fun to serve with berries (which I've indicated in the instructions below) or low-carb vanilla ice cream. Your choice.
What Makes This Brownie Bread Pudding Keto?
It's the star player of this recipe that makes it keto-friendly – Our very own Kiss My Keto brownies. They're made with low-carb ingredients such as almond flour, almond butter, MCT oil, stevia, bovine collagen, and more. The rest of the ingredients that complete this bread pudding are also great for your diet – heavy cream, almond milk, and berries (optional).
Is There Bread in This Brownie Bread Pudding?
Short answer: No. Contrary to what you might think, this bread pudding doesn't contain bread or flour – although its spongy and fudgy texture gives it a bread-like resemblance. This makes brownie bread pudding a perfect pair for coffee or full-fat milk.
Kitchen Equipments Needed
Glass bowl
Metal whisk
Silicone spatula
Loaf pan
Frequently Asked Questions
How do I store this brownie bread pudding?
Store cut brownie bread pudding squares inside an airtight container at room temperature. If you're storing the entire pan that hasn't been touched, be sure to wrap it in plastic. Room temperature ensures that the dessert stays moist. It's best to consume it within 1-3 days.
---
Why does my brownie bread pudding lack sweetness?
To be frank, everyone has their own sweet taste preference. If you believe that your bread pudding dessert isn't that sweet, feel free to add more of your keto sweetener. Personally, I find stevia sweeter than erythritol. A small amount of stevia will do wonders.
---
What is the shelf life of this brownie bread pudding?
Three days at most. Again, store this dessert in an airtight container if you don't intend to consume it right away. To avoid spoilage, always use a clean, unused knife when cutting it into squares.
Keto Brownie Bread Pudding
Preparation Time: 10 minutes + inactive time
Cook Time: 35 minutes
Serves: 8
3 eggs
6 packets of Kiss My Keto Brownie, crumbled or finely chopped
¼ cup heavy cream
⅓ cup unsweetened almond milk
1 tsp vanilla extract
Keto sweetener, as desired (I find it has the right amount of sweetness)
Optional, berries for serving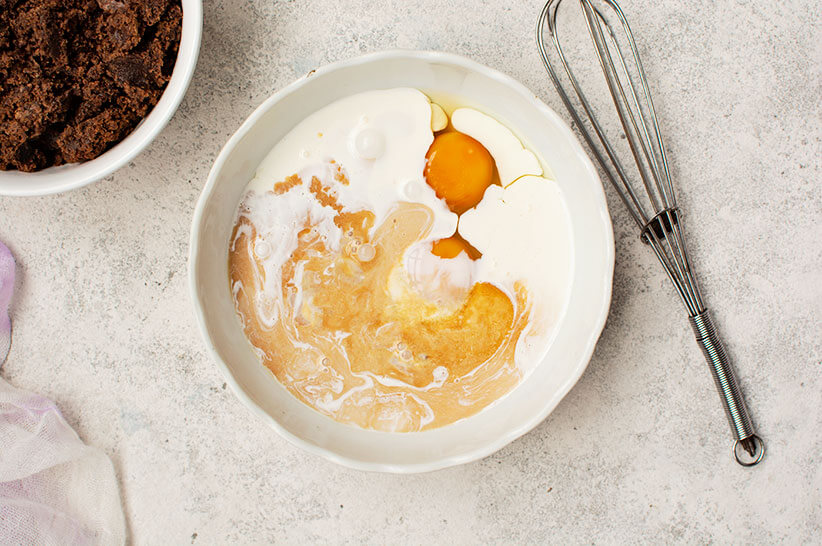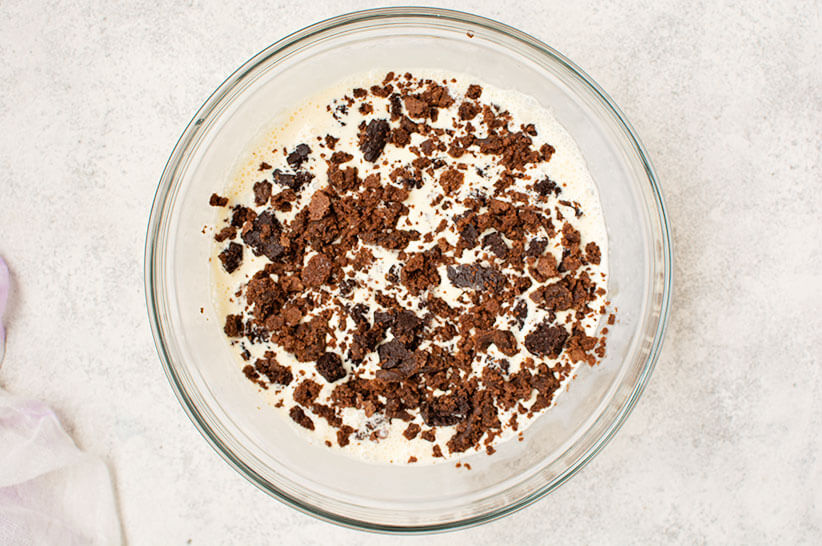 Beat eggs, heavy cream, and milk in a bowl.
Add in brownies and vanilla extract. If you want, you can add 2-3 tbsp Keto sweetener of any kind.
Stir well and let the mixture rest for 30 minutes so brownies can soak up a bit of the egg mixture.
Grease 8-inch loaf pan with butter.
Preheat oven to 350F.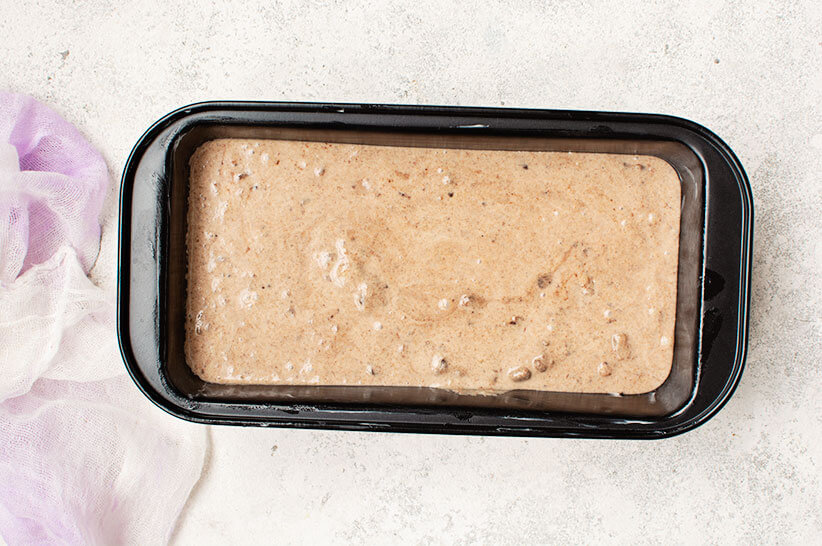 Pour the brownie mixture into the pan and bake for 35 minutes. Make sure you center is still slightly jiggly.
Cool in a pan before inverting onto the serving plate.
Top with berries or desired syrup.
Slice and serve.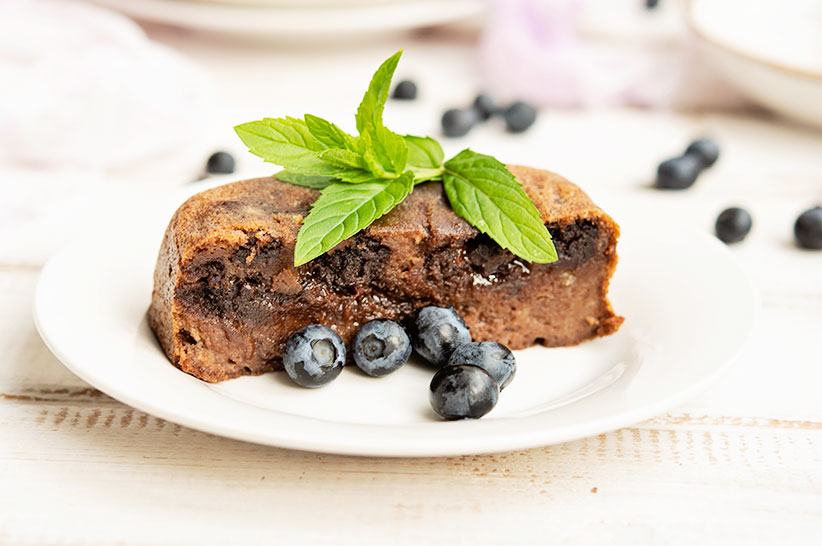 Tips & Tricks
You may be wondering what other toppings you can use to liven up this brownie bread pudding. While I suggested berries or your desired syrup, I know these aren't always available. You could use these keto-friendly toppings: Whipped cream, keto vanilla ice cream, crushed walnuts, or shredded coconut.
Here's a small suggestion: I would suggest that you eat this dessert with espresso coffee or tea! It's a great combination for a sweet afternoon snack.