JUMP TO RECIPE
All you need to make this mashed cauliflower are a handful of ingredients you probably already have in your kitchen. Mashed cauliflower is the perfect low-carb substitute for mashed potatoes. Go ahead and make this in less than half an hour and see if your family can tell the difference.
Keto Mashed Cauliflower
Preparation Time: 10 minutes
Cook Time: 10 minutes
Serves: 4
1 head of cauliflower, cut into florets
3 tablespoons olive oil
1 tsp garlic powder
Salt, to taste
1 tbsp sour cream
4 slices of bacon, cooked and crumbled
Spring onion, thinly sliced, for garnish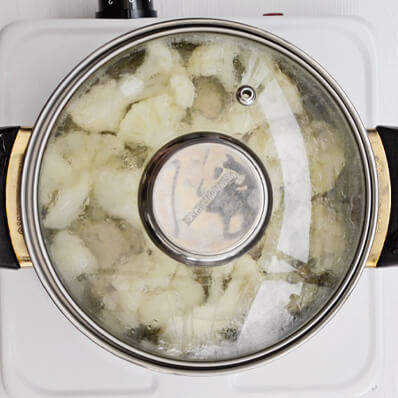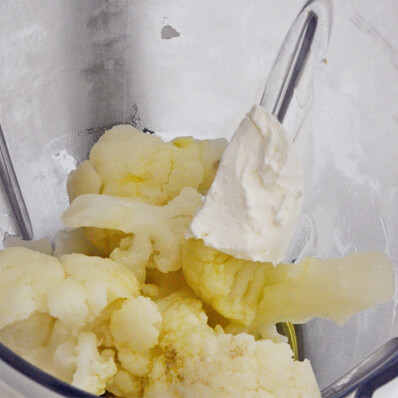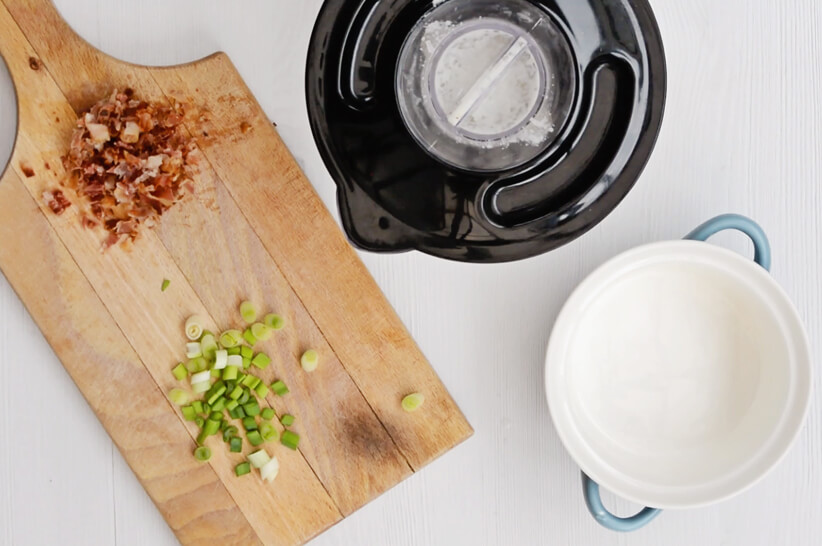 Bring a pot of salted water to a boil.
Add the cauliflower and reduce heat. Simmer for around 10 minutes or until tender.
Drain the cauliflower and transfer into a food processor.
Add the olive oil, garlic powder, and sour cream. Blend on high speed until you get the consistency you like – chunky or smooth.
Transfer the mashed cauliflower into a bowl. Top with the bacon slices and spring onion.
Serve immediately or store in the fridge.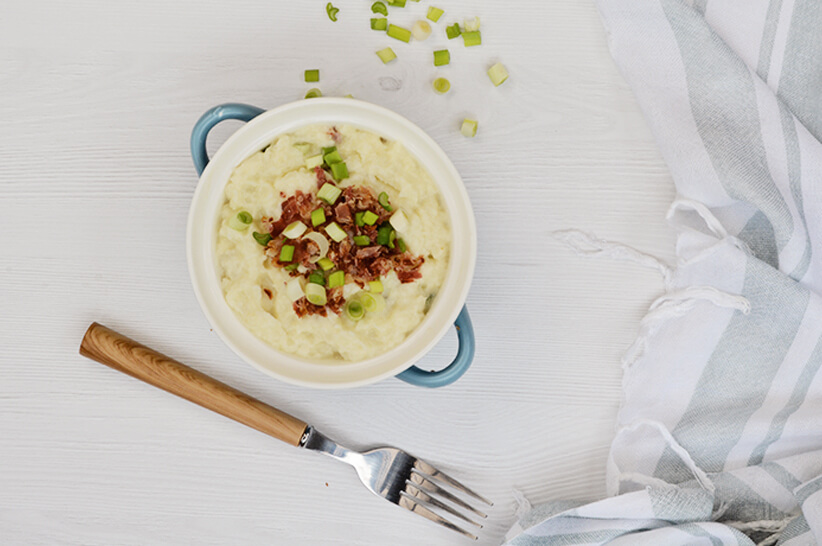 Tips & Tricks
Cooking tips
Make sure to drain the cauliflower well to avoid a runny mashed cauliflower. You also don't want to overcook the cauliflower, since it will absorb too much water that way. Adding sour cream helps give this mashed cauliflower that velvety consistency we love in mashed potatoes while the olive oil gives otherwise neutral-tasting cauliflower a bit of flavor. However, you can replace the olive oil with butter if you prefer it that way.
Nutrition and health benefits
Cauliflower is rich in vitamin C, although cooking it does degrade much of this vitamin. Other than that, this cruciferous veggie is an excellent source of folate, vitamin B6, vitamin K, potassium, and fiber. And speaking of cruciferous, this family of vegetables is rich in antioxidant compounds that have powerful cancer-fighting properties.