JUMP TO RECIPE
Since bread sandwiches are not allowed on keto, consider making these rollups instead. Made with layers of tasty salami topped with cream cheese and a bit of chili to spice things ups, these rollups are sure to keep you satisfied. They're great as party snacks and something to eat at lunch. You can store these rollups for up to a day in the fridge covered with aluminum foil.
Keto Italian Rollups
Preparation Time: 10 minutes
Serves: 4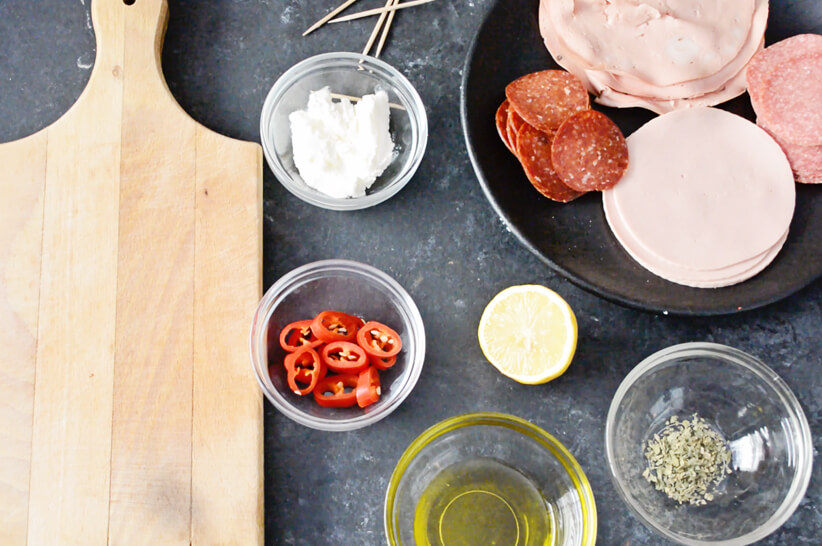 Rollups:
4 slices Italian Mortadella
4 slices pork salami
4 slices Sopressata sausage
4 slices Cabanossi sausage
2 tbsp cream cheese
2 red chili peppers, sliced (remove seeds for less heat)
Dipping:
4 tbsp extra-virgin olive oil
2 tbsp lemon juice
Italian seasoning, to taste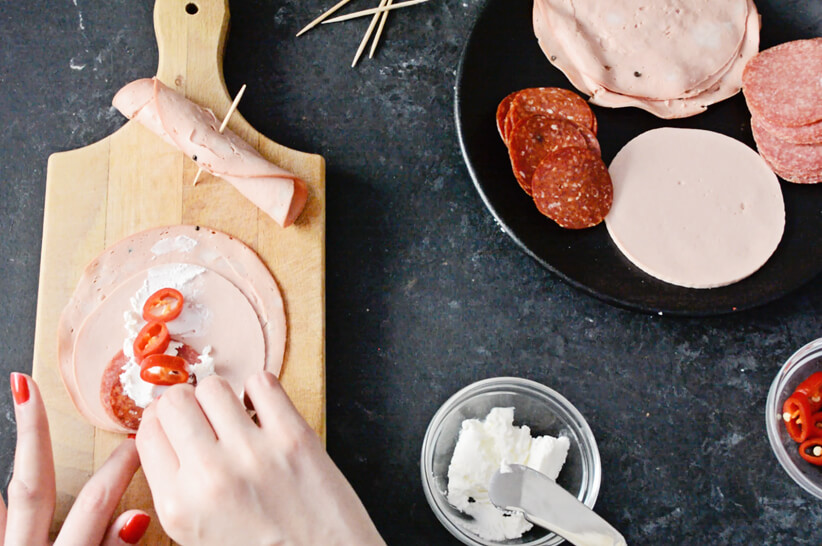 Layer the meat slices starting from largest to smallest.
Spread the cream cheese on the stack of salami and top with chili pepper.
Gently lift the salami and roll.
Secure the roll with toothpicks.
To make the dipping, combine extra-virgin olive oil, lemon juice, and Italian seasoning. Whisk with a fork to combine.
Serve the roll ups with dipping. Drizzle the rolls into olive oil and enjoy.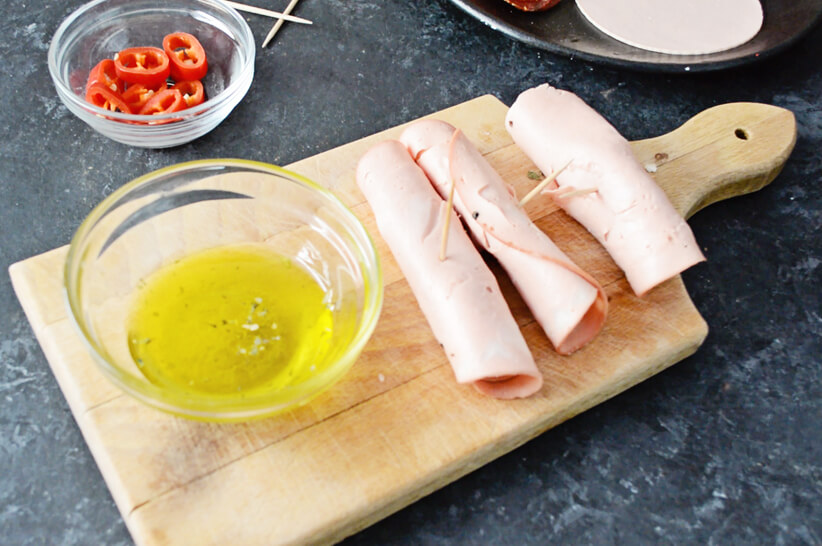 Tips & Tricks
A high-fat, high-protein snack
These rollups provide almost 30g of fat, 15g of protein, and just 2.5g net carbs per serving. They're also quite high in sodium at 1200mg per rollup, which is good news if you're going through the keto flu. Besides that, you get a nice serving of vitamin C from the lemon juice and peppers as well as calcium from the cream cheese.
Optional ingredients
If you still feel these rollups miss that something, something to make it closer to a sandwich, then add a round slice of cheddar or swiss cheese to and replace some of the peppers with avocado. This not only boosts their fat content, but gives them a fabulous mouthfeel that will leave you wanting more.