JUMP TO RECIPE
If you've been a fan of cream of asparagus soup, then this low-carb version will make your day. It's rich, creamy, and loaded with wonderful asparagus flavor. We used xanthan gum to make the soup thicker and included celeriac to balance out the taste and for more aroma.
Creamy Keto Asparagus Soup
Preparation Time: 10 minutes
Cook Time: 30 minutes
Serves: 4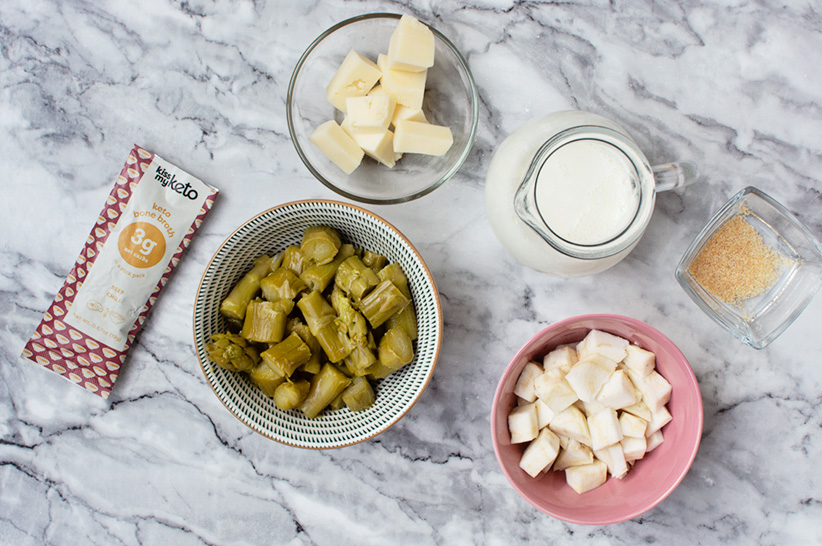 1 tbsp olive oil or butter
1 cup chopped celeriac
1 tsp of onion powder
1 tsp of garlic powder
¼ tsp xanthan gum
2 cups water
2 packets Kiss My Keto Beef Chili Broth
1 ½ cup half-and-half
2 cups cooked and drained asparagus
Salt, and pepper, to taste
shredded cheddar cheese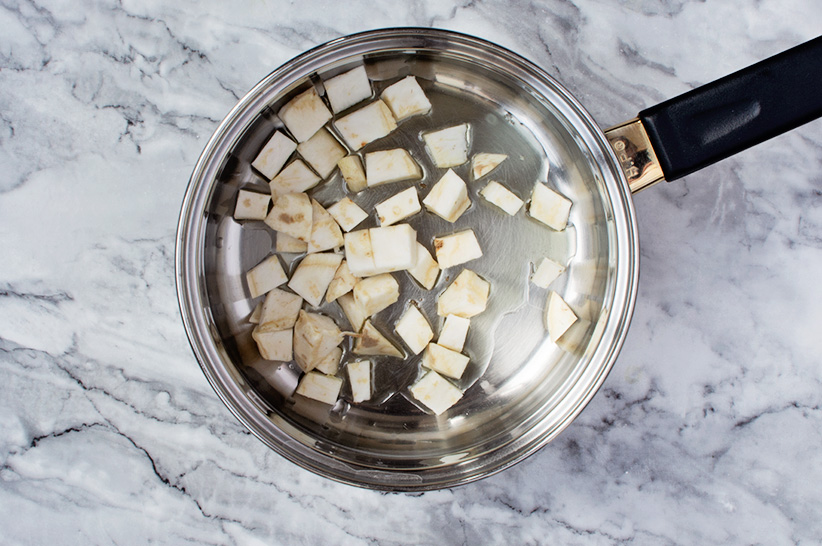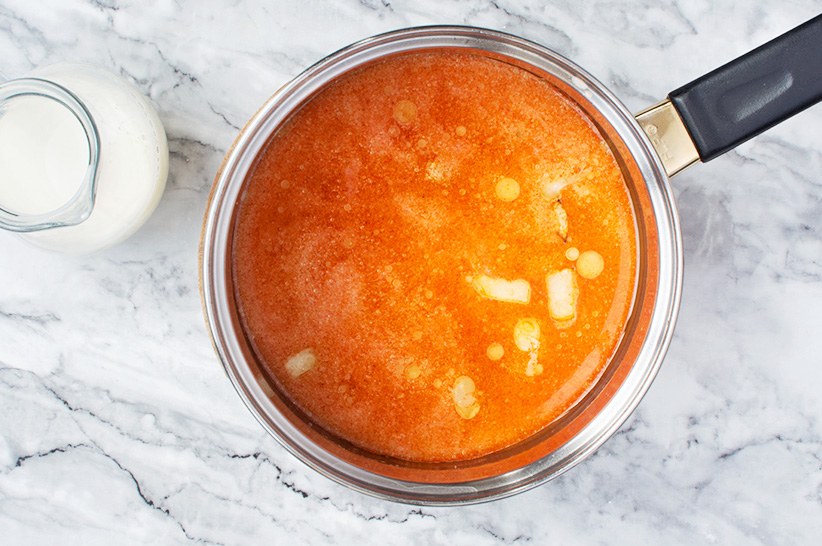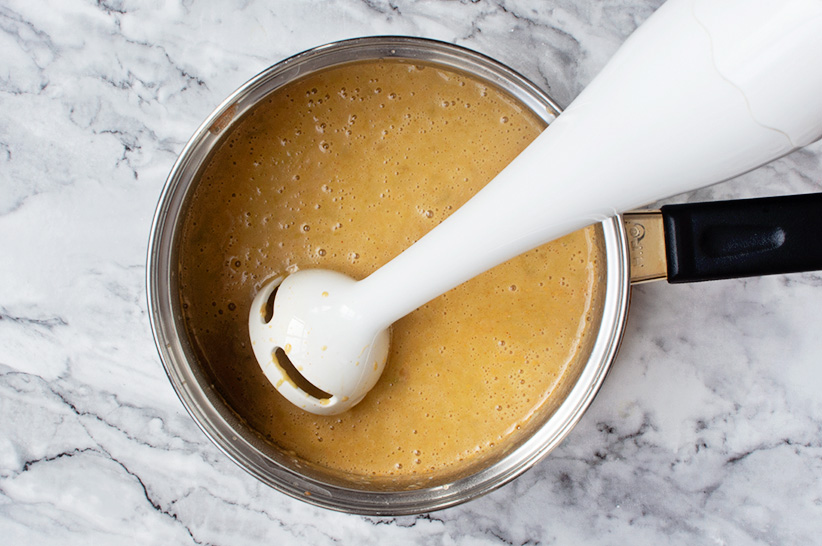 Add the olive oil or butter to a skillet placed over medium-high heat.
Add the celeriac and sauté for 10 minutes.
Add onion and garlic powder and sauté for around 10 seconds.
Stir in the water, beef broth, xanthan gum, and half-and-half. Simmer for 20 minutes.
Add asparagus and cook for 2 minutes.
Puree soup with an immersion blender and adjust the seasoning.
Serve soup warm and topped with the shredded cheddar cheese.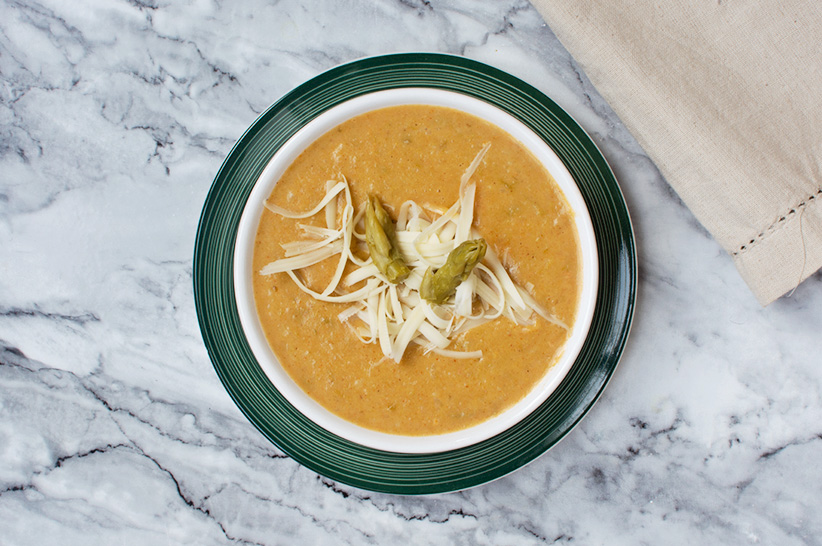 Tips & Tricks
Feel free to use heavy cream in place of half and half. This will create an even creamier soup and will also increase its calorie and fat count.
Use fresh, frozen, or canned asparagus – all options make for a flavorful soup.
Asparagus tips cook faster than the stalk. Stalks cook within 5-7 minutes, while the tips cook in 1-2 minutes. Also, add the tips after you've pureed the soup if you want more bite to it.