JUMP TO RECIPE
Refresh your mind with this keto-friendly lime avocado smoothie that's rich in lycopene and beta-carotene, antioxidants that prevent cancer and promote good cardiovascular health. Helping you to achieve ketosis, each serving has 12.5 grams of total fat and only 5 grams of net carbs. This drink can also be a perfect pre-workout supplement!
Keto Lime Avocado Smoothie
Preparation Time: 5 minutes
Serves: 1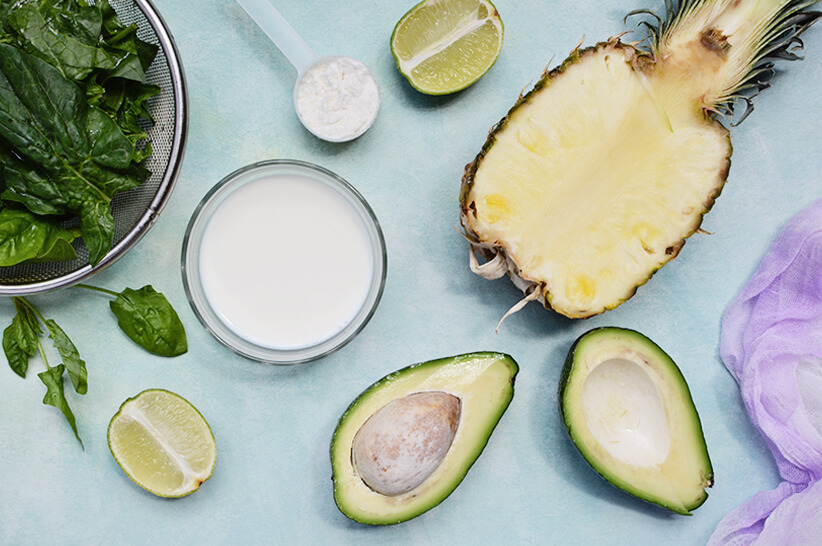 2 tablespoons chopped pineapple or ½ teaspoon pineapple extract
1 ½ cups packed spinach
½ avocado
1 scoop Keto Protein Birthday Cake
2 tablespoons lime juice
½ cup unsweetened almond milk
10 drops liquid stevia
Chia seeds, optional, for garnish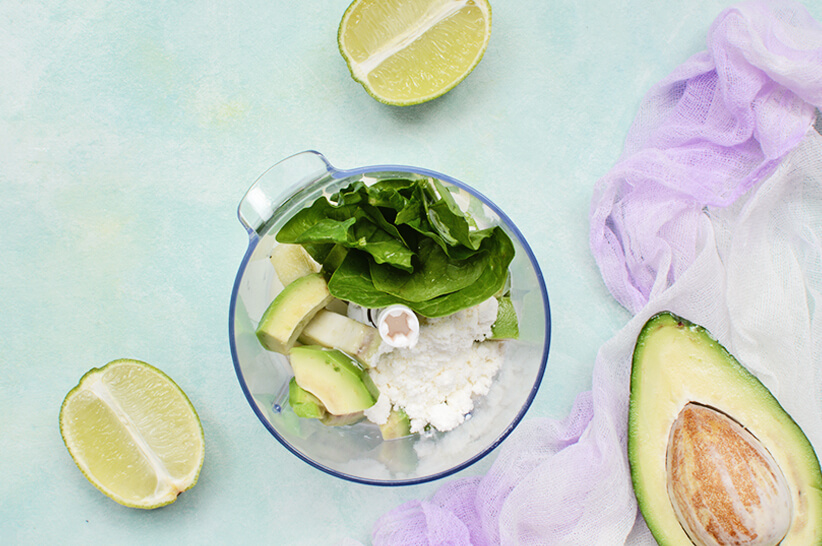 Combine all ingredients, except the chia, in a food blender.
Blend on high speed until smooth.
Serve.
Tips & Tricks
Preparation tips
Since we've added real pineapple or pineapple extract to sweeten this smoothie, you have an option to skip pineapple to reduce its sweetness and further lower its carbohydrate content. Sprinkle chia seeds on top before serving. You can also use ground flaxseeds.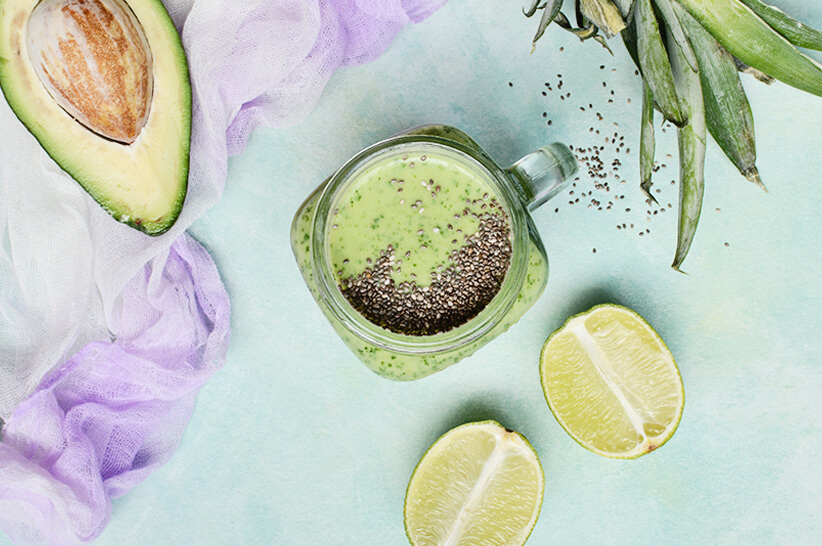 Health & nutrition
Avocados are nutrient-dense as they contain a substantial amount of vitamins and minerals including vitamin C, vitamin E, vitamin K, folate, iron, and potassium. Here's an interesting fact: Not only are avocados keto-friendly, but they also contain more potassium than bananas!