JUMP TO RECIPE
Swap your regular cuppa Joe for this protein-rich drink for longer lasting energy. Made with decaf coffee, MCT oil, and protein powder, this delicious mocha has everything you need for boundless energy on your keto mornings and without those midday crashes.
High Protein Decaf Mocha
Preparation Time: 5 minutes
Serves: 4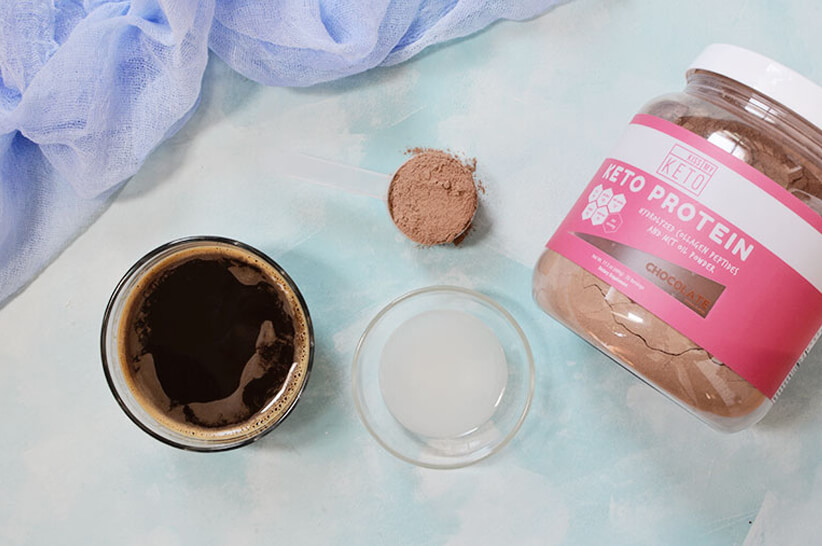 Place all ingredients in a small bowl.
Whisk until well combined and frothy.
Serve immediately.
Tips & Tricks
Why go decaf?
Caffeine is the most commonly used drug in the world. And like many drugs, caffeine can also cause dependence and lead to withdrawal symptoms. If you want to reduce your daily intake of caffeine, replacing caffeinated drinks and food with decaf and caffeine-free can help.