JUMP TO RECIPE
If you have guests coming over and you need a fast and easy-to-prepare dessert, try this peanut butter mug cake. You read it correctly, it only takes 5 minutes to prepare. The ingredients are super simple too… peanut butter, egg, and Erythritol. Now, don't be fooled by the simplicity of this recipe, because it tastes delicious.
Keto Peanut Butter Mug Cake
Preparation Time: 5 minutes
Cook Time: 1 minute
Serves: 1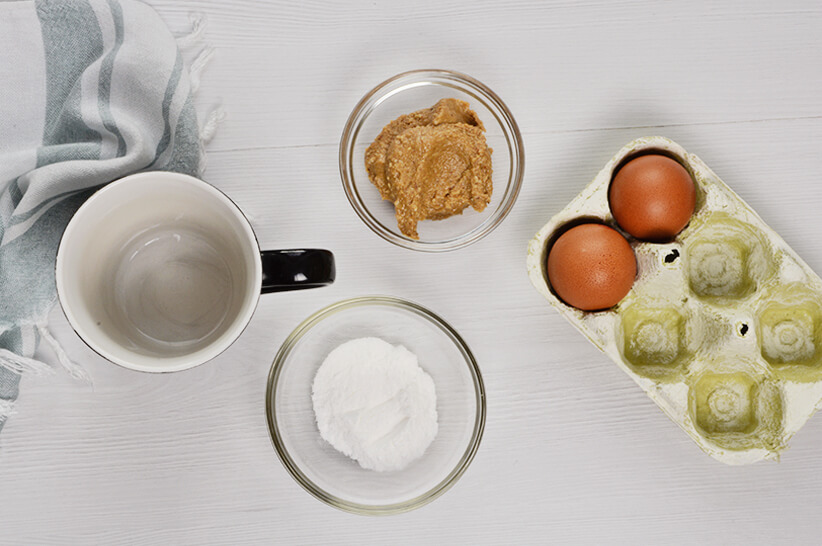 Cake:
2 tablespoons peanut butter (we used with banana extract)
1 large egg
1 ½ tablespoon powdered Erythritol
To serve with:
1 teaspoon vanilla flavored coconut butter or peanut butter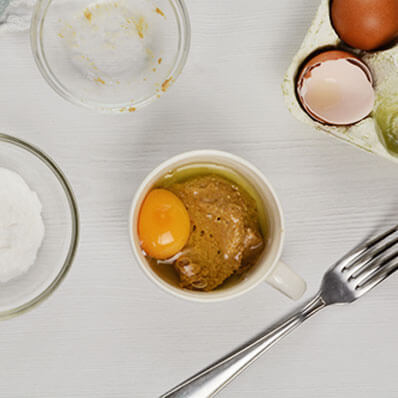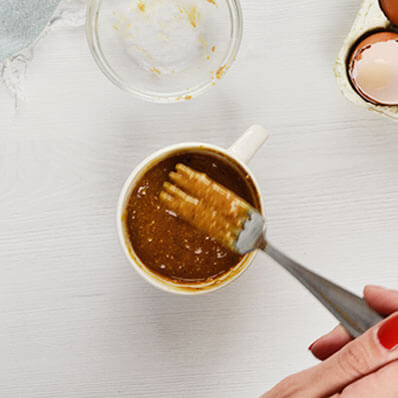 Place peanut butter and egg in a 12oz. capacity microwave safe cup.
Add powdered Erythritol and stir with a fork until smooth and you have a nice batter.
Microwave the cake on HIGH or 1000 watt for 1 minute.
After removing from the microwave spread over the vanilla flavored coconut butter.
Best to serve warm.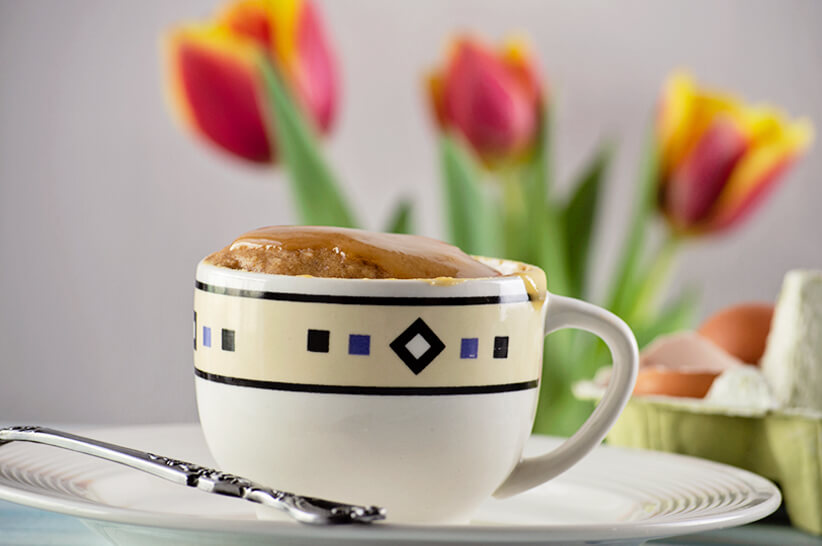 Tips & Tricks
Preparation tips
We know that some people are allergic to peanuts. That said, there's no need to avoid this dessert because you can use another nut butter as a replacement – for example, almond butter. Don't forget to use a microwave-safe mug. While we recommend vanilla-flavored coconut butter or peanut butter for the topping, you can go for a sugar-free, keto-friendly syrup if you like.
Nutritional benefits
Since the keto peanut butter mug cake contains nuts, it supplies you with vitamin E, magnesium, potassium, and copper. These micronutrients help protect against heart disease and boost your immune function.