Panera Bread is the last place you'd think of going to when on a keto diet. Surprisingly, though, there are plenty of options that make staying keto at Panera possible.
Panera Bread has always been a bread-centric place. As such, you probably never even thought of it as an option on your keto diet. With "bread" right in the title, it's hard to imagine that this fast-casual place could offer anything for your dedicated keto eater. And that's true for the most part.
But although eating keto at Panera is tough, that's not to say that it's impossible. With a bit of order customizing, you can have a low-carb meal at this popular bakery-focused restaurant!
Here's how you should customize your order:
Order a breadless breakfast or sandwich – Breakfast options are available in the morning hours and include eggs with bacon, cheese, ham, and more. You can get sandwich toppings in containers, and some locations will offer a lettuce wrap instead.
Stick to salads – Check Panera Bread's Nutrition Information for each salad and order ones that are lowest in carbs. You may need to hold the croutons, tortilla chips, corn, and dressings for certain orders to keep carbs low.
Order a drink – Stay caffeinated or hydrated with an espresso, roast coffee (with or without almond milk), unsweetened tea, enhanced water (SoBe Life and Spindrift), plain water or diet soda.
Some soups are ok – The soups at Panera Bread aren't exactly keto-friendly, but you could enjoy a couple of lower-carb options here and there. Some of these have fewer than 10g net carbs per cup (more on these later).
With that explained, here are a couple of great keto options at Panera, complete with a nutrition breakdown. We gathered the nutrition info from Panera's website and MyFitnessPal with adjusted orders.
1. Bacon, Scrambled Egg & Cheese Sandwich (no ciabatta)
What sets Panera apart from its competitors is the use of freshly cracked (and sometimes cage-free) eggs. Panera Bread made it their mission to rely on natural and real foods, which is a big plus when ordering here. And that makes this breakfast option both tasty and healthy. Other than that, you'll get Vermont white cheddar and bacon with this order. At around 340 calories and 21g protein without the bread, this can make for a filling breakfast option.
Nutrition Information
Calories 340
Fat 28g
Net carbs 2g
Protein 21g
2. Avocado, Egg White & Spinach (no bagel)
This Avocado, Egg White & Spinach Sandwich is one of the healthiest Panera keto options, just make sure to order without the bun.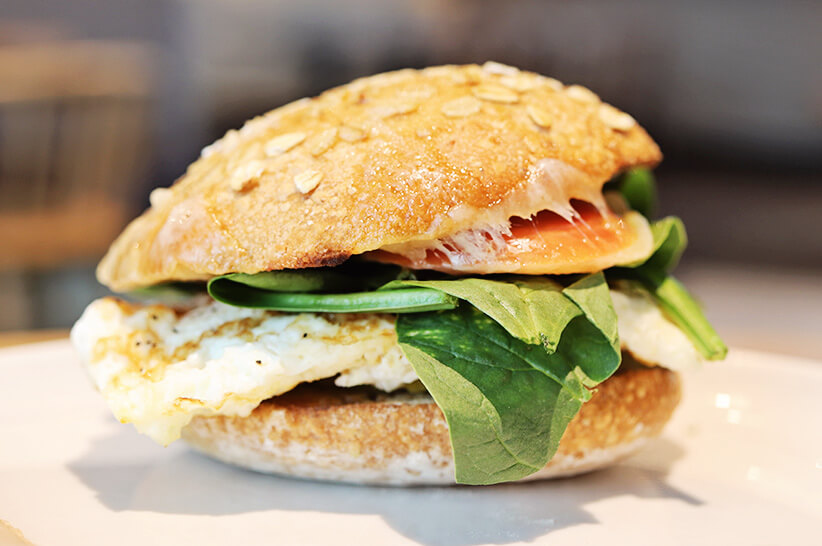 Made with scrambled egg whites, white cheddar, fresh avocado, baby spinach, and tomato, this is a fiber and protein-rich option to keep you feeling full without going overboard on calories. It's also flavored with salt and pepper to keep it simple and healthy.
Nutrition Information
Calories 170
Fat 12g
Net carbs 3g
Protein 12g
3. Whole Chicken Caesar Salad (no croutons or pickled onions)
When looking at the salad section, one of the best and healthiest low-carb options at Panera bread is a simple Caesar Salad. Just hold the croutons. It's made with antibiotic-free grilled chicken, romaine lettuce, and grated Parmesan. Also included is their signature Caesar Dressing, which is keto-friendly.
Nutrition Information
Calories 380
Fat 25g
Net carbs 5g
Protein 32g
4. Whole Greek Salad (no quinoa)
If you love Panera salads, their upgraded Greek Salad without the quinoa is a filling option, but only if you skip the quinoa.
As Trista Best, MPH, RD, LD explains,
I always go for the Greek Salad without the quinoa.
It is loaded with nutrient-dense ingredients with a significant portion of healthy fat like olives and feta."
Nutrition Information
Calories 380
Fat 25g
Net carbs 5g
Protein 32g
5. Half Green Goddess Cobb with Chicken (no pickled onions)
Order a half Green Goddess Cobb with Chicken and you'll have yourself a wholesome meal under 10g net carbs. Included are chicken, a salad blend (romaine, arugula, radicchio, and kale), tomatoes, avocados, bacon, hard-boiled eggs, and pickled onions. The Green Goddess Dressing is a blend of mayo, Greek yogurt, basil, and other tasty ingredients. Now that makes staying keto at Panera Bread fun.
Nutrition Information
Calories 280
Fat 16g
Net carbs 8g
Protein 21g
6. Whole Seasonal Greens Salad (with Greek dressing)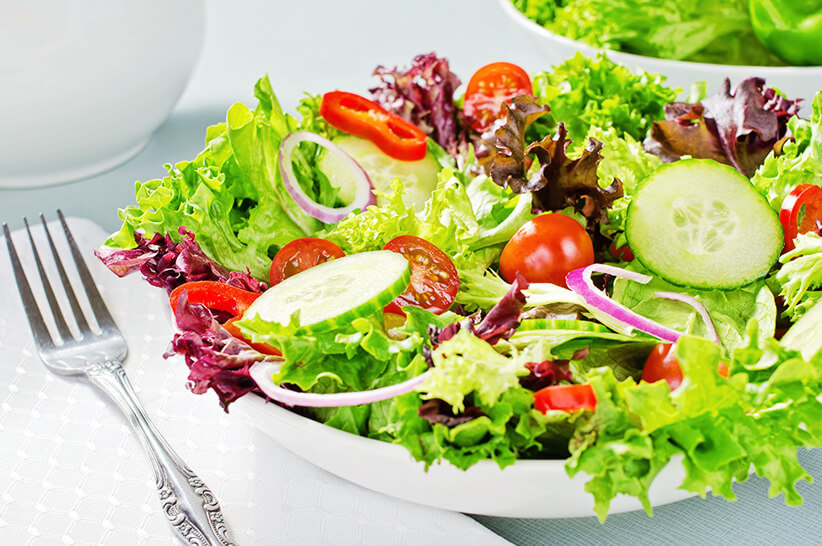 The Seasonal Greens Salad is more of a light side snack, but one that you can "bulk up" with Greek (or even Caesar) dressing in place of the balsamic vinaigrette and asking for high-fat additions like avocados, bacon, or cheese. Without the additions, this antioxidant-packed salad is made with kale, romaine, arugula, radicchio, tomatoes, cucumbers, and red onion.
Nutrition Information
Calories 270
Fat 26g
Net carbs 8g
Protein 3g
7. Half Roasted Turkey & Avocado BLT (no sourdough loaf)
If you're not shy ordering a bunless sandwich, then this Turkey & Avocado BLT is a low-carb option. Made with roasted turkey breast and topped with avocado, tomato, and lettuce, it'll give you plenty of protein and fiber to keep you full. Included are mayo and smoked bacon, two ingredients every keto-er loves to see.
Nutrition Information
Calories 210
Fat 18g
Net carbs 1g
Protein 16g
8. Whole Chipotle Chicken Avocado Melt (no focaccia)
At over 400 calories and only 2g net carbs, a Chipotle Chicken Avocado Melt makes staying low-carb at Panera seem easy. This lovely addition to their menu is made with smoked pulled chicken breasts, avocado, gouda cheese, mayo, Peppadew, and cilantro. If you can order it in a lettuce wrap, that would be great.
Nutrition Information
Calories 430
Fat 36g
Net carbs 2g
Protein 33g
10. Whole Tuna Salad Sandwich (no Focaccia)
Without the focaccia, this is essentially a rich tuna salad. A Tuna Salad Sandwich without the bun has enough calories and protein to make for a light meal. Ingredients include yellowfin tuna, albacore tuna, mayo, relish, mustard, tomatoes, onions, and lettuce. Being an oily fish, tuna will provide plenty of omega-3 fatty acids, which are essential and also ketogenic.
Nutrition Information
Calories 350
Fat 15g
Net carbs 5g
Protein 18g
11. A Bowl of Ten Vegetable Soup
When it comes to keto soups at Panera, the Ten Vegetable Soup is low enough in carbs. It contains a couple of not-so keto-friendly ingredients like carrots and corn but also peppers, tomatoes, celery, and Swiss chard. The soup is made in a rich that's a great source of electrolytes. Order this if you want a comforting bowl of soup and don't mind the 12g net carbs. The cup portion is even lower in carb count.
Nutrition Information
Calories 100
Fat 2g
Net carbs 12g
Protein 5g
12. Freshly Brewed or Iced Coffee
When it comes to keto-friendly drinks, Panera Coffee is your best bet. You can choose between light roast, dark roast, hazelnut, and decaf.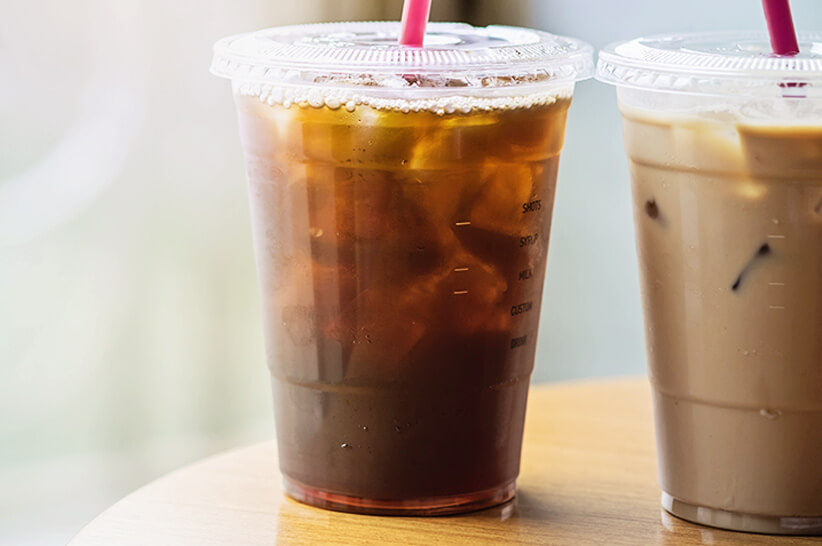 Panera also offers espresso shots and Americano coffee and, of course, ice coffee. Avoid the lattes and cappuccino; these are high in carbs from the milk. Another thing you may want to know is that Panera offers unlimited coffee for a $9 monthly fee.
Nutrition Information
Calories 15-25
Fat 0g
Net carbs 4-6g
Protein 1g
The monthly coffee subscription at Panera also includes tea, which happens to be keto-friendly as well. Avoid the Iced Green Tea, though; this option has sugar in it. Sweeten your coffee and teas with a non-nutritive sweetener, which you can find at Panera.
Nutrition Information
Calories 0
Fat 0g
Net carbs 0g
Protein 0g
Drink options include bottled water, San Pellegrino Sparkling Water, diet Pepsi, Spindrift, and SoBe Life. All are 0 calorie and 0 carb options in case you need something to hydrate. Lemonades and smoothies have sugar, so avoid these.
Nutrition Information
Calories 0
Fat 0g
Net carbs 0g
Protein 0g
Panera Bread may not sound like a place you'd want to go to when you're on a keto diet. However, there are things you can order and not go over your daily carb limit.
In case you end up at Panera Bread, order a bunless sandwich, a low-carb salad, or even soup. Many of these options can be quite filling even without the bread, croutons, and tortilla chips. Some options are low in carbs even without customizing. To navigate Panera's menu, check out the Nutrition info available on their menu.
There are also drinks you can safely enjoy and not worry about the carbs. Just make sure that any drink you're ordering is unsweetened. Another thing you could do is add a bit of MCT oil or powder to Panera's coffee to make it keto.